It's time to get some legs on this baby. My son and I started my milling the mostly oak stock I am using for the legs.
I glued them up and dressed them up until they came in at a finished dimension of 3 5/8" by 4 5/8". They are beefy but I want this to be a sturdy bench that's not going to move and has enough size for whatever project I want to tackle. The top is 23 5/8" wide and looks to finsh up about 9' 2" long. I settled on 1 1/2" by 3" tenon size and layed them out.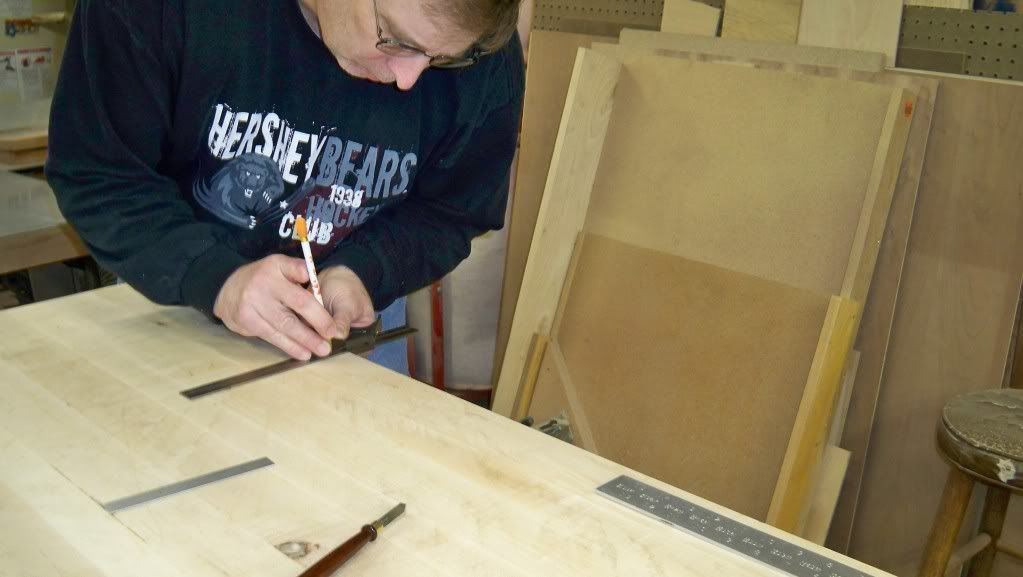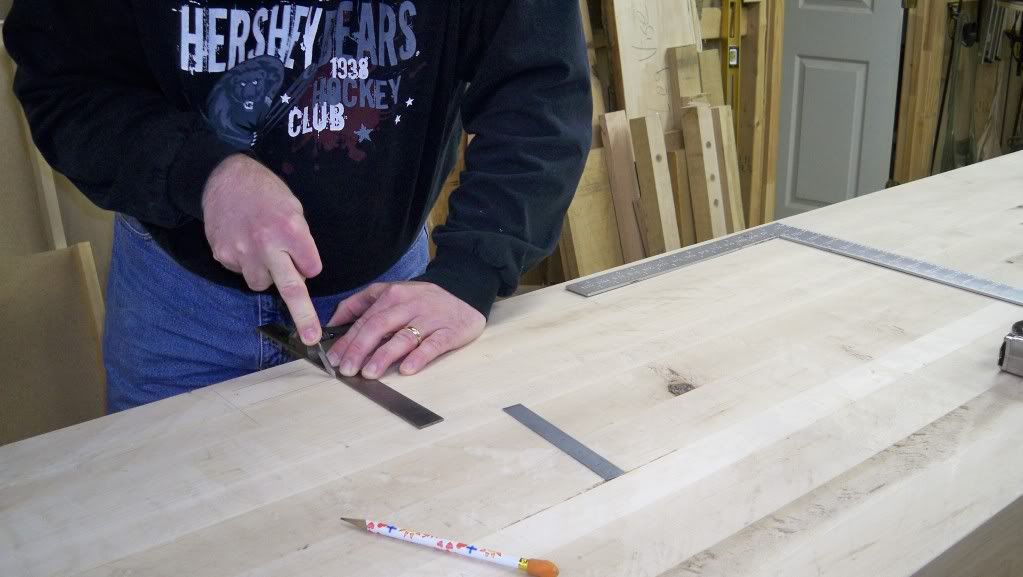 Then I made a simple jig that I could clamp to the bench and rout the tenons. I must confess that I did want to chop these out by hand, but after I had chopped one tenon to a depth of 1/4", I wised up and went to the router.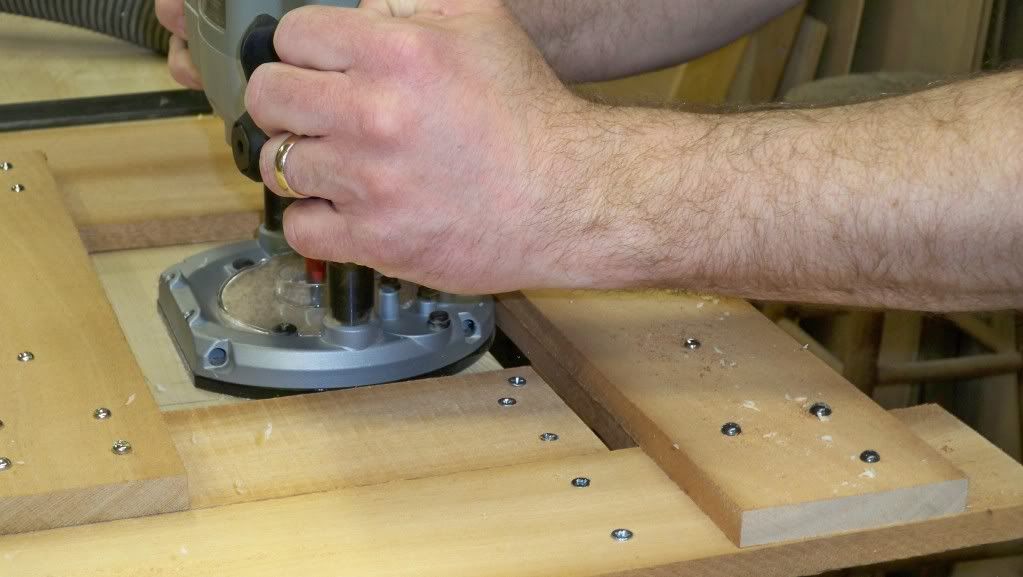 It took a few passes and the bit a little bit of flare on it that caused some burning on the last pass, but I got to the 2" depth I wanted. Next I cleaned up the corners with my chisels and here is a finished mortise.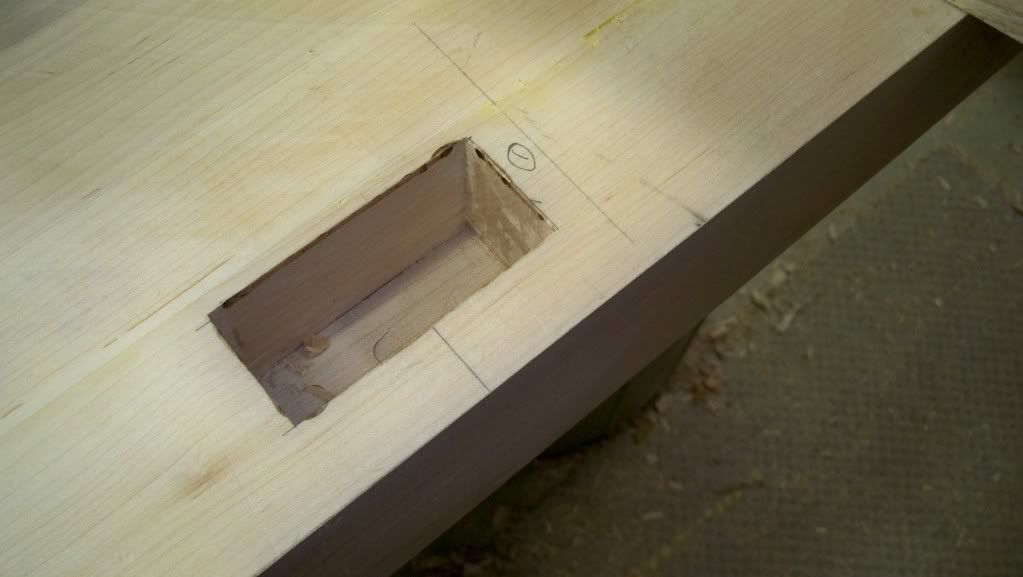 You know what needs done now, make the tenon. I chose to cut them by hand.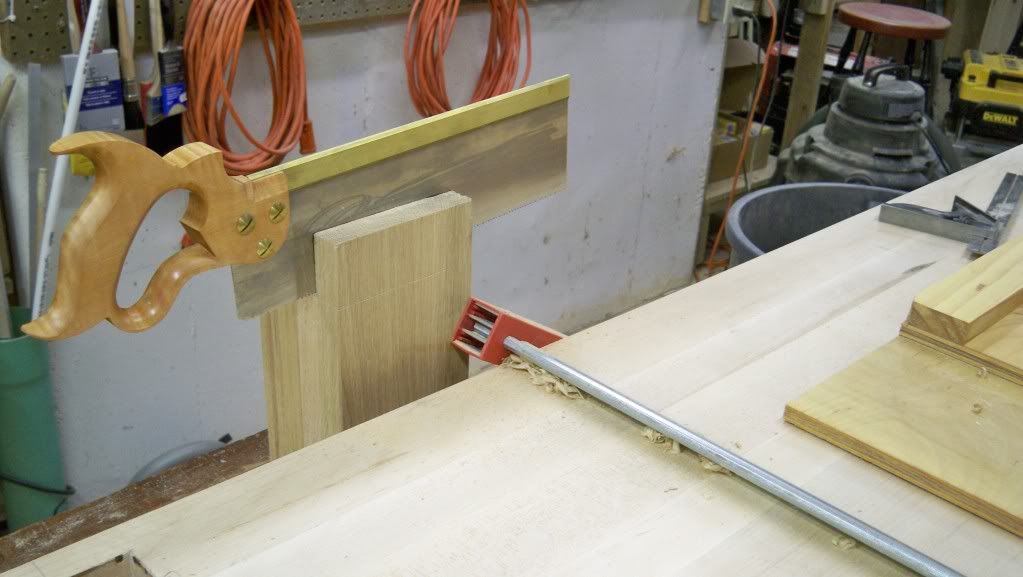 They didn't take long before the legs looked like this.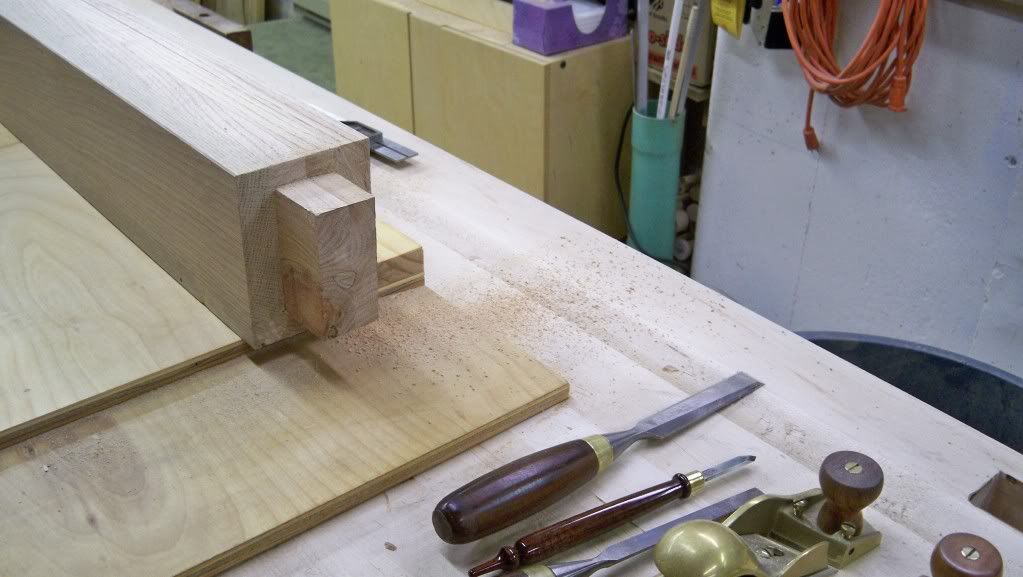 Here is a test fit, we're getting close on this one.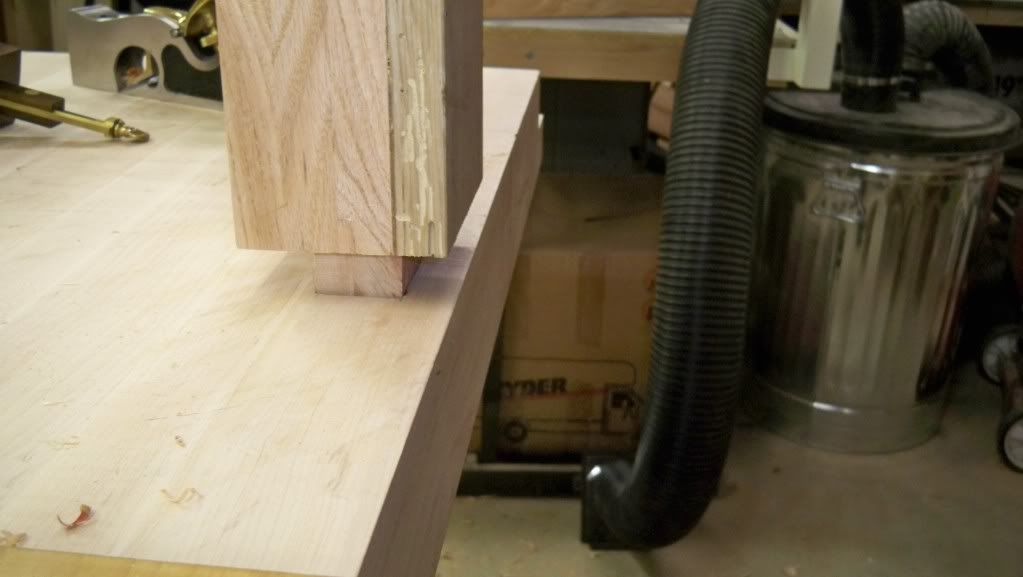 My oldest daughter wanted to give me some help so I put her to work undercutting the shoulders. She likes using the chisels and carving.

After all of that, here's a leg fitted into its mortise.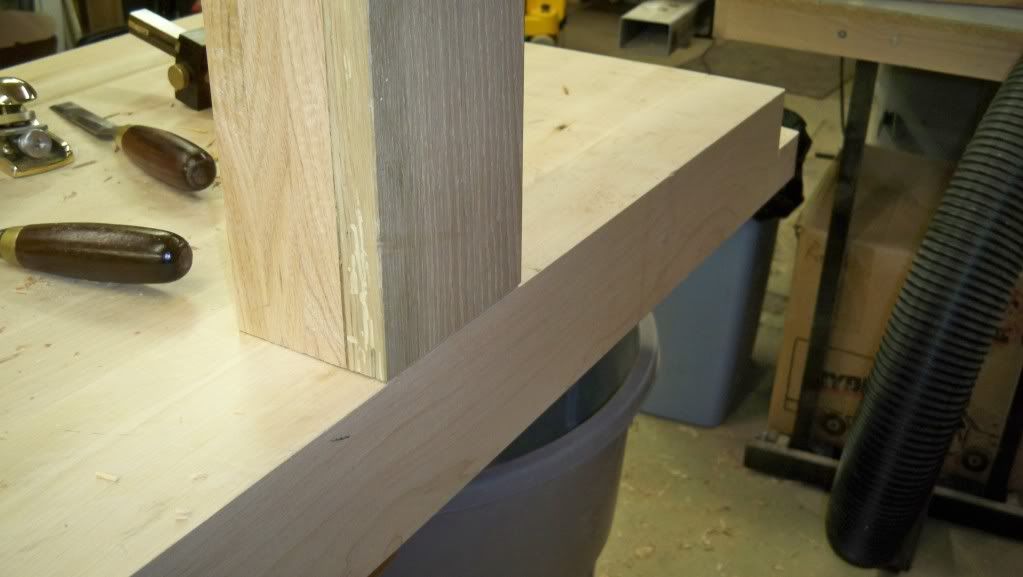 Once that leg was in place, I had to get three more to fit into their mortises. Here's the proud lumberjock with his legs in place.

My helper wanted to keep working, so we decided to make the parallel guide that will fit onto the bottom of the leg vise. This is simple piece of wood with equally spaced holes so first I layed them out.

Then I had them drilled while I took a break, had a soda…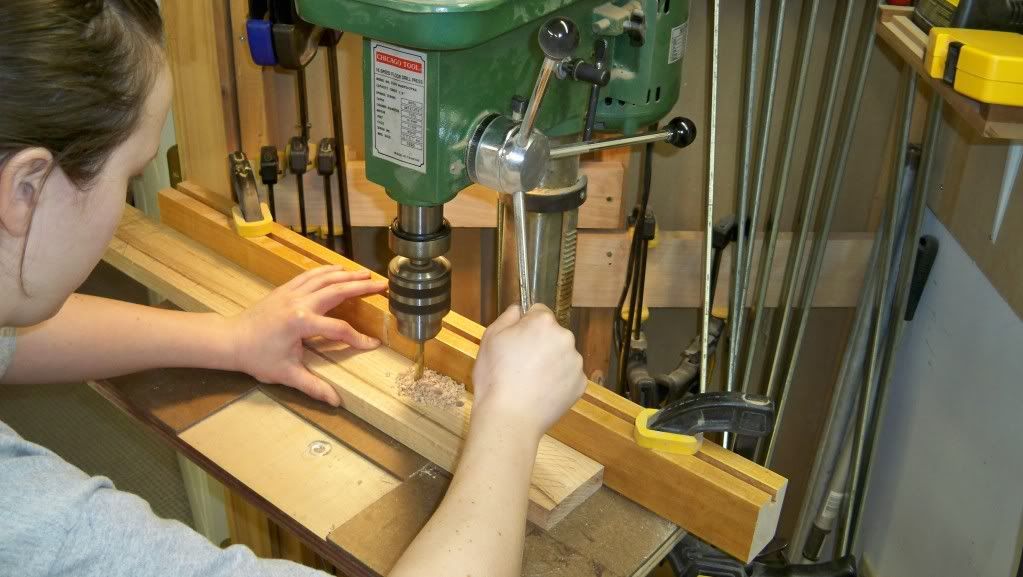 A little dressing up for looks, cut a slot in the leg and here is the result of our efforts.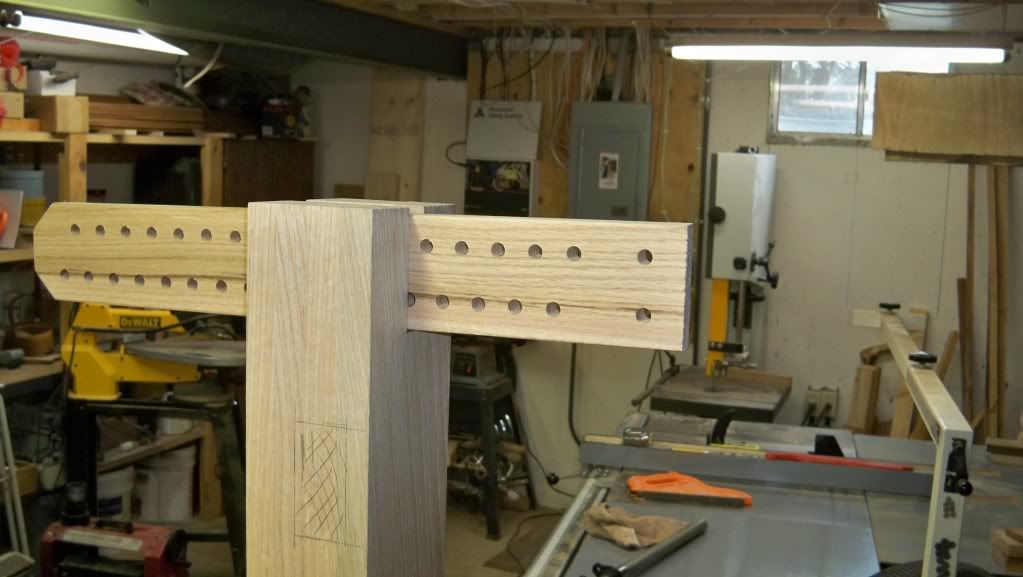 Next up is to mortise and tenon the strechers in place. Thanks for checking out my progress. I'd be interested to hear if this is too many pictures.
-- Every cloud has a silver lining
---