Caution! Excessive Tool Porn follows! Do not proceed with your credit card nearby. You've been warned!
Bonus picture of the hand forged hinges, you don't have to pay extra for these, they are included in your admission price! "Beautifully clocked screws" you said. "Thanks!" I replied.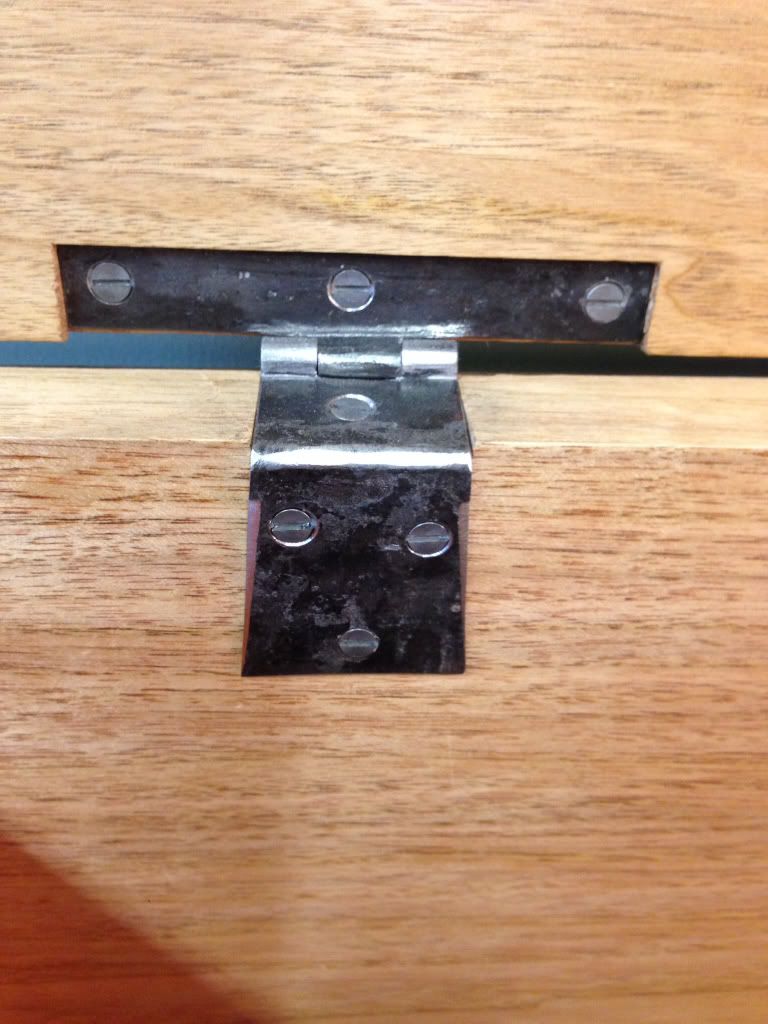 Let's start with the middle till. This is where I put small planes and I added two permanent dividers to this till. On the right I put my block plane, skews and chisel plane and the "stuff" ...fence & edge guard thing I don't use. This is the easiest spot to grab for a right hander.

The left third of this till got the "little guys". That's a #1 and a #2 along with a 98 and 99 plus a cute little plane I've never used. I saw Mario Rodriguez use one for trimming a "L" shaped drawer stop located on the front of a drawer divider and I bought one. I'll use it soon.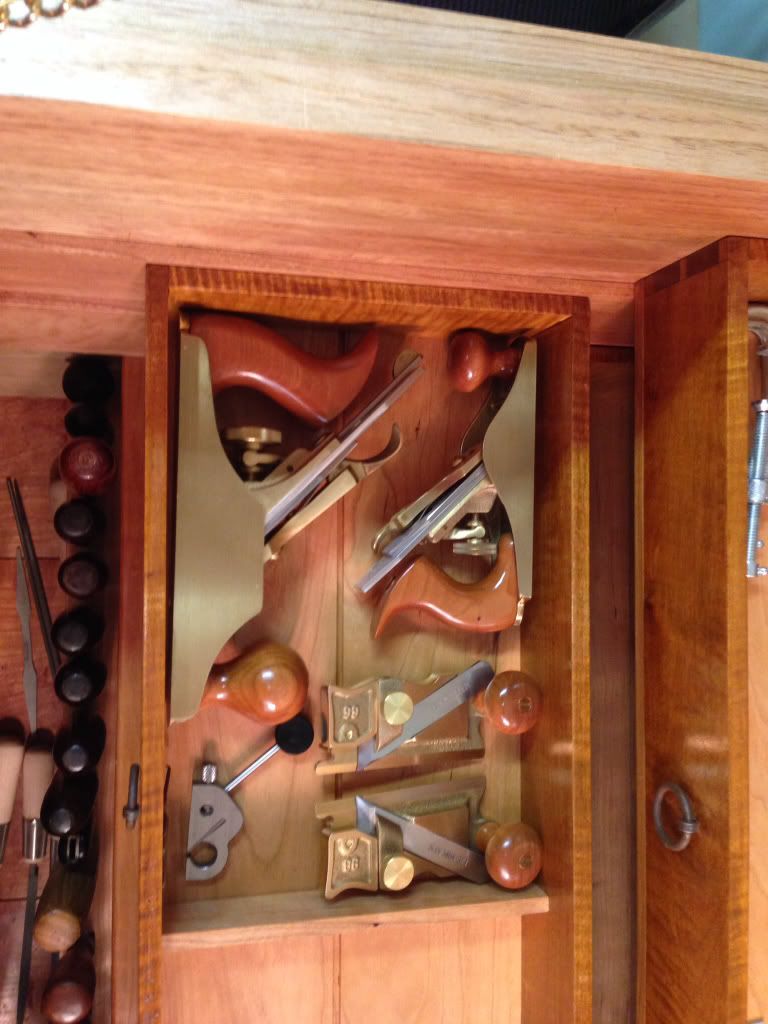 The center section I used for my shoulder planes and beader. These are longer and took more space. I felt I'd use them more and this keeps them easy to reach. I also have my small router plane here. The bags are extra beading blanks and router blades. The other metal thing goes to a Lie-Nielsen product but I don't know what! I think it's a fence so I better keep it.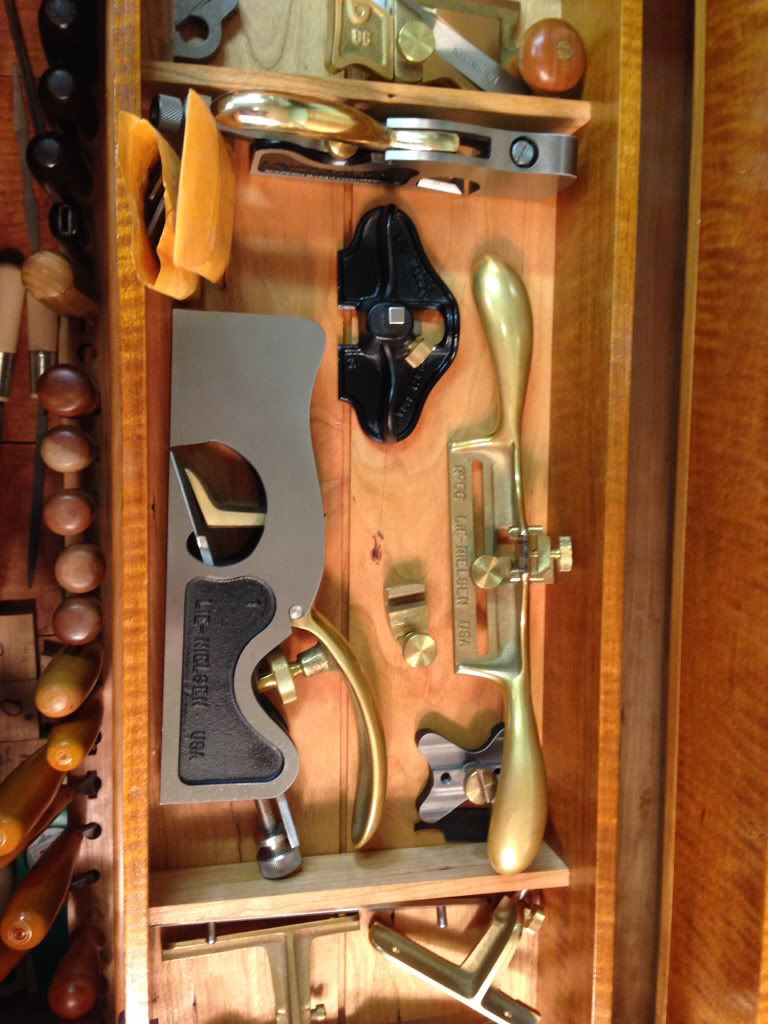 Here's a random shot of the crab lock, just to switch up the narrative.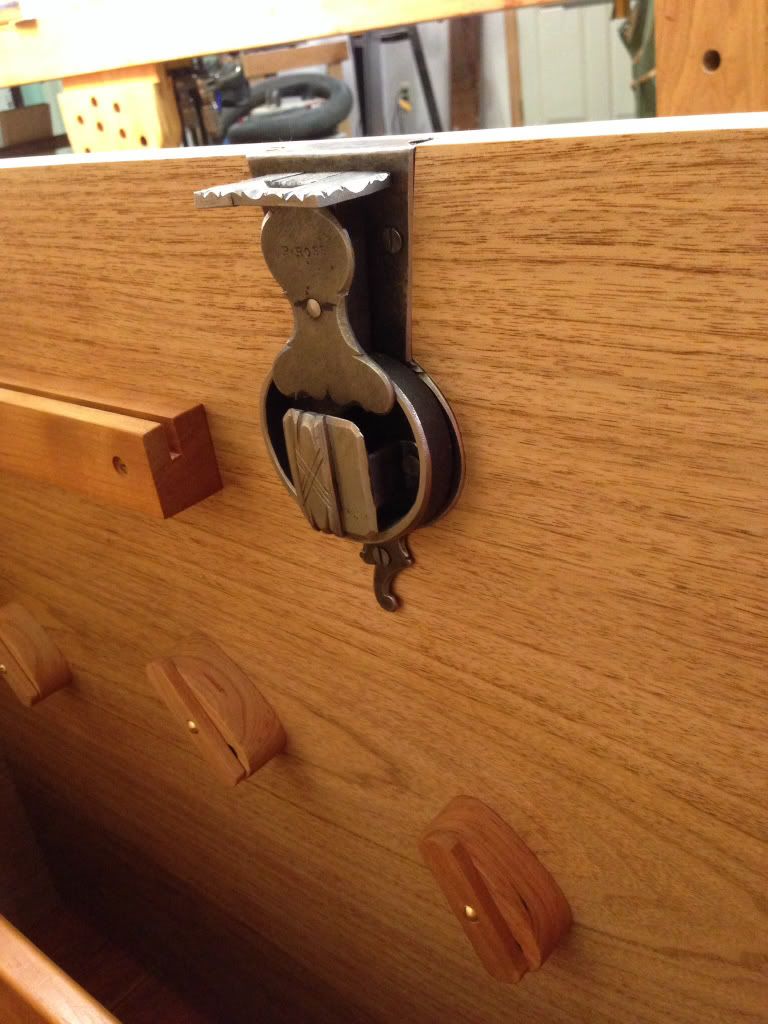 Double Bonus! The other side showing the escutchion, key and the lamb's tongue detail I carved to serve as a lift. "Yes, those are cut nails I used as extra security on the dust seal. You pick up on all the details."

Back to the tills, this time the deep bottom till. On the left side goes my chairmaking tools like a scorp and adz along with spoon bits and a set up block.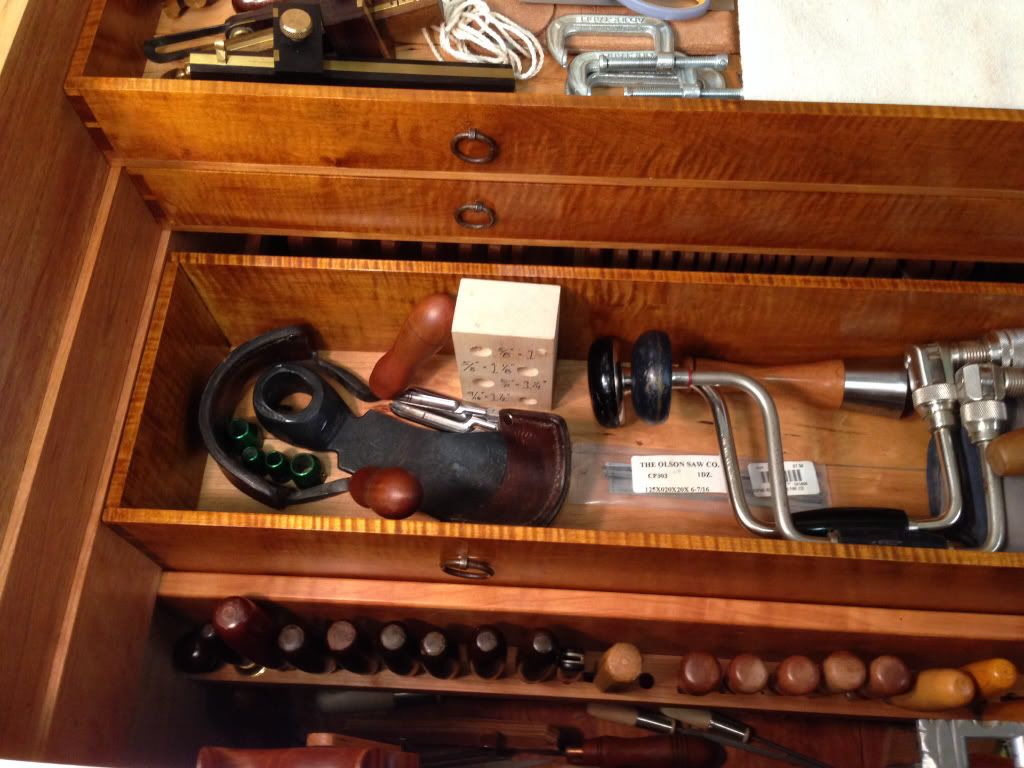 Here's my spokehsaves all pretty in their case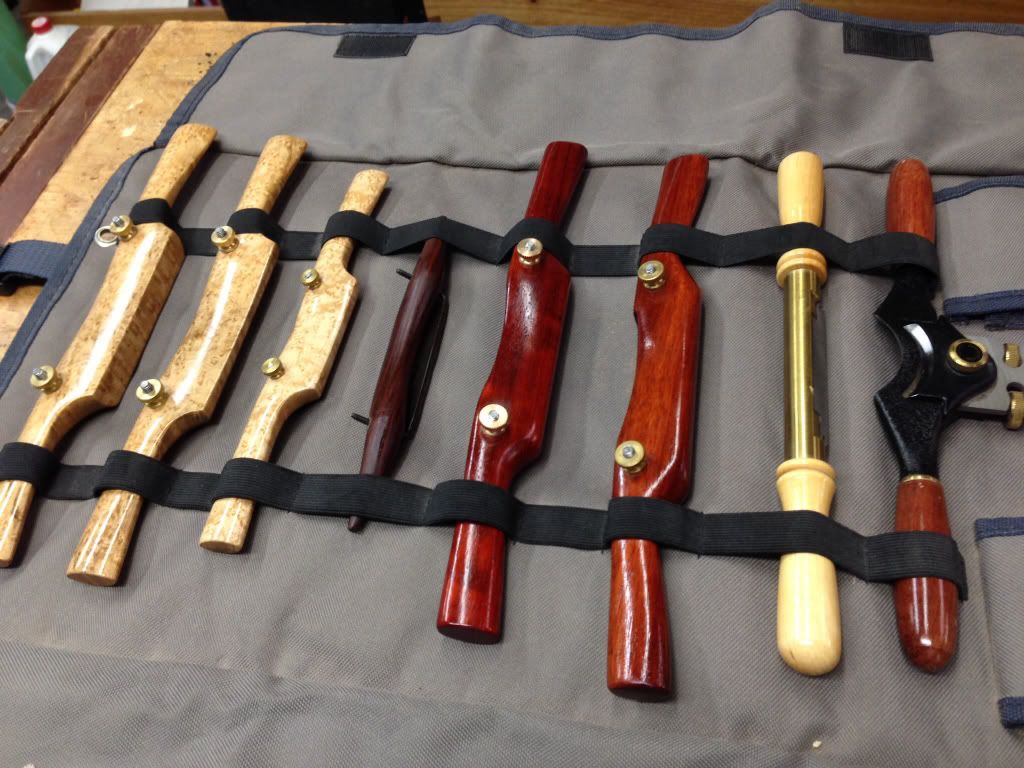 which I put on the bottom right side of this till. That partial handle is a coping saw and I know you recognize braces when you see them. Plus a mallet is there.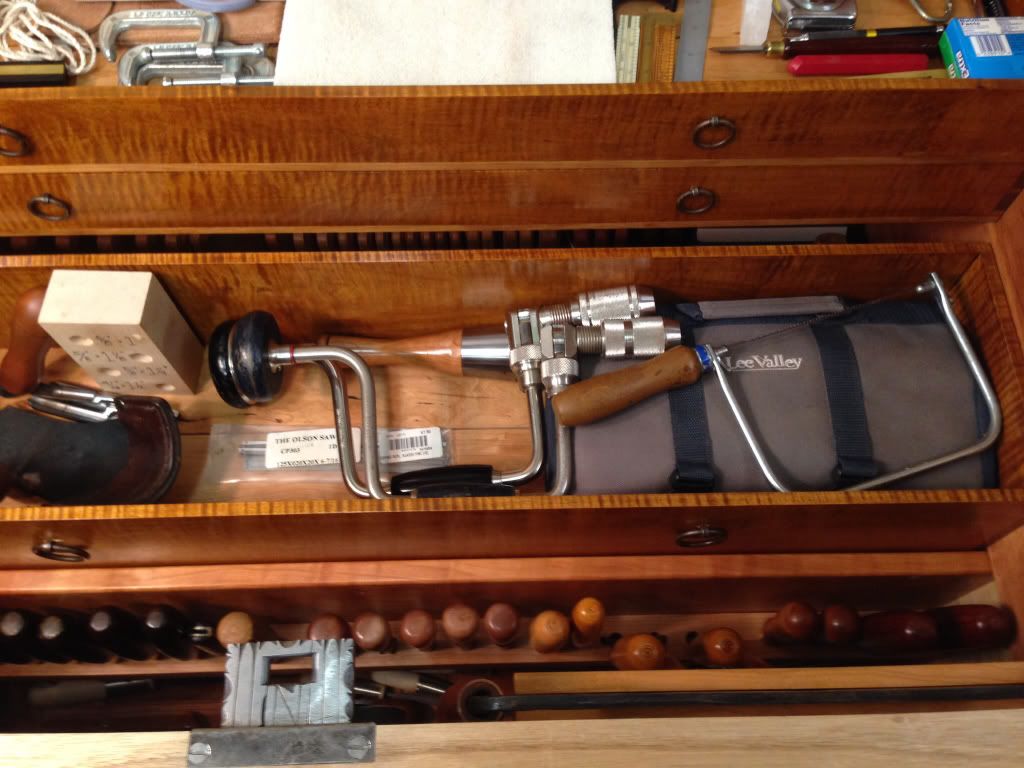 Bonus shot of the dovetails on the tills.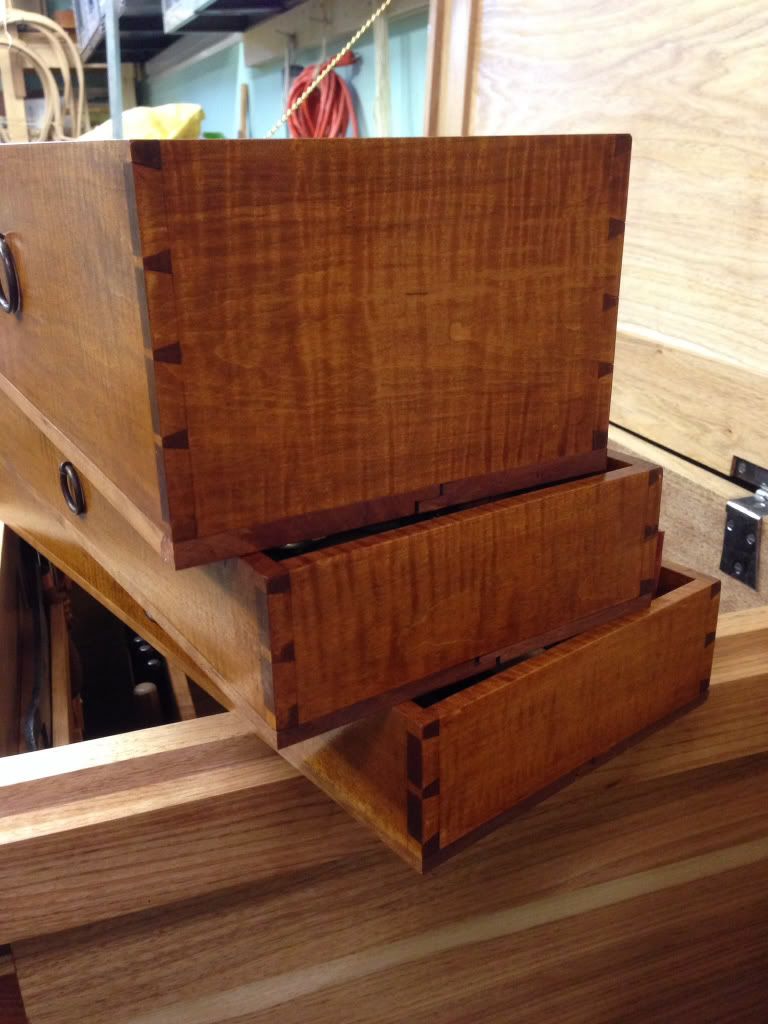 That leaves the top till to review. This is what I call the measuring and marking till. It has my marking gauges and mortise gauge. There is a plumb bob in there and then scrapers and c clamps. Next are squares and dividers. I'll get you picture of the right side of this till later, it's got good stuff there you'll want to see.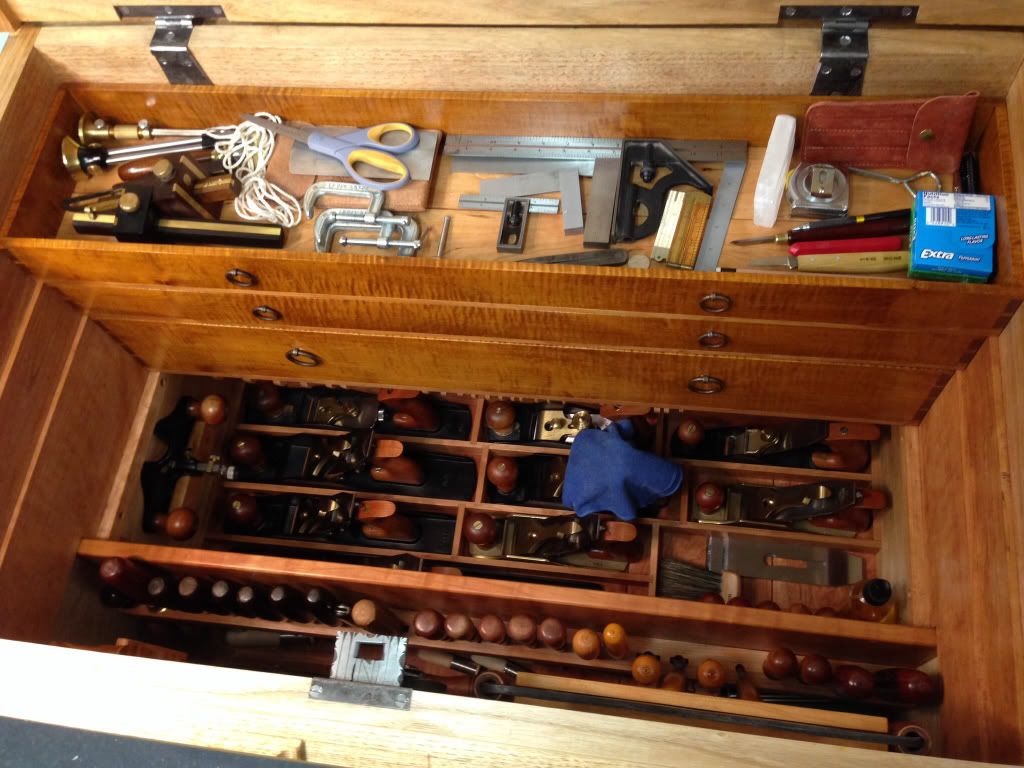 That's it for now. The next installment will be the bottom of the chest and the front section. Thanks for following along.
-- Every cloud has a silver lining
---