Cherry and walnut for 40 cents a board foot! What a deal. My Dad lives on a nice 7 acre patch of woods that has been hit with several episodes of damaging winds. The end result was lots of trees down and some usable for lumber, not firewood. Here's the walnut we pulled out to cut into boards.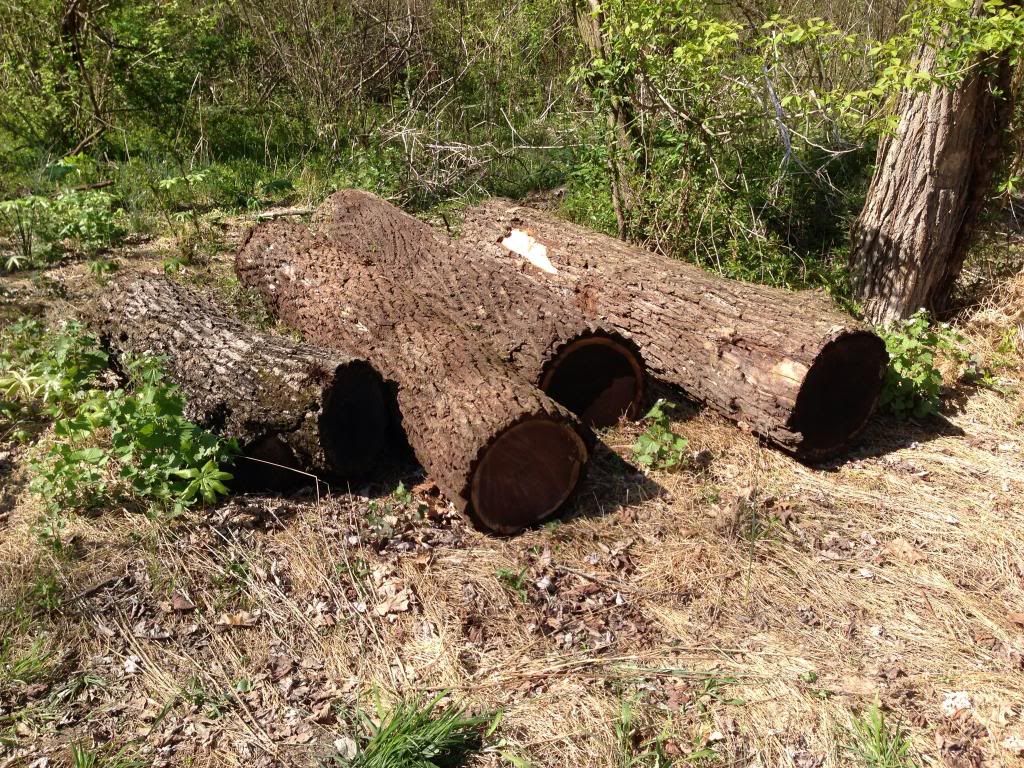 Here's the cherry that we had. The crotch log 5th in from the the left was rotten and ended up in the firewood stack but it is still a nice bunch of logs.
And here is the stack of mostly ash, but I think there might have been some hickory in there too.
I went online and used the woodmizer website to find a nearby sawyer. He pulled up in his rig just as I was pulling up with the doughnuts for the workers.
Here was ready in a flash. In no time at all, the first log was loaded and we were making lumber.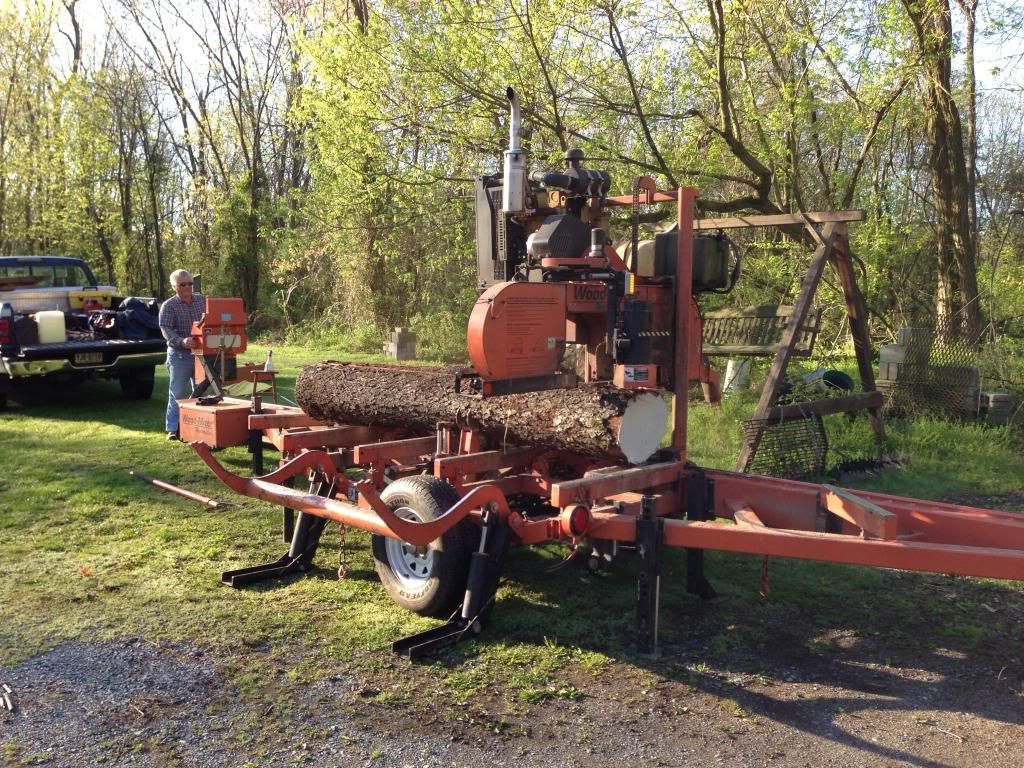 He would cut off the slab wood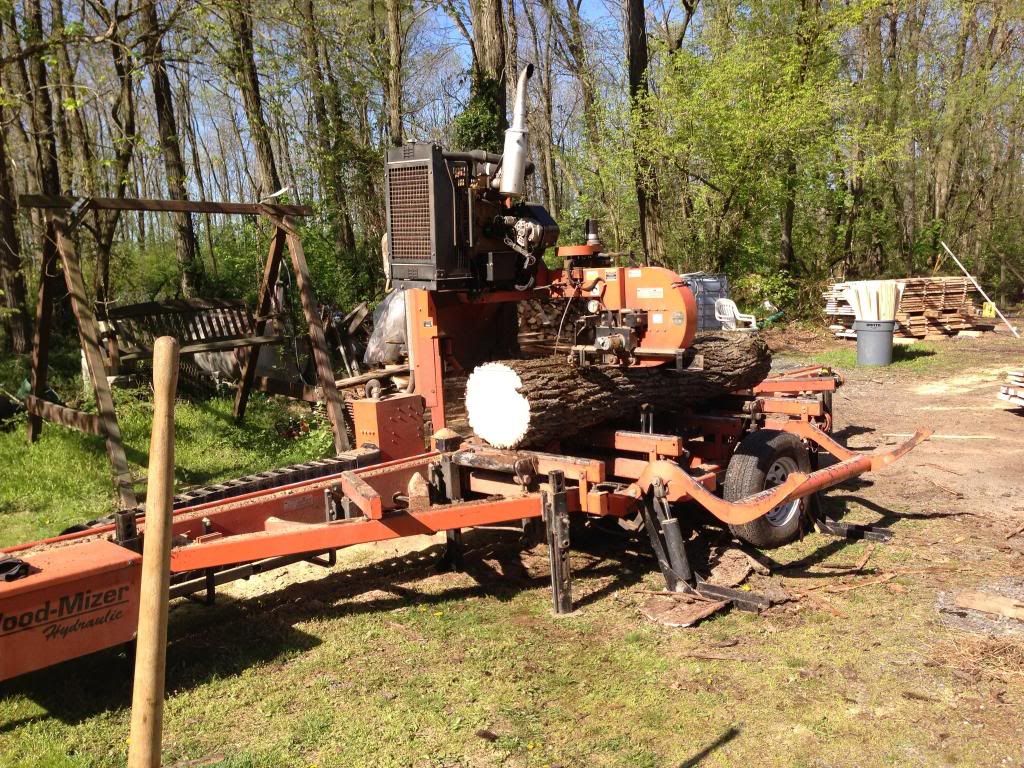 then start cutting boards and turning the log to get the best lumber for me.
My workers stacked and stickered the boards. That is my favorite nephew, I picked the week he was visiting for this project. He knew we were moving a lots of wood. When he saw the stacks of logs he said "I don't think I can lift those by myself, but I'll try." That is what gets a kid moved into the favorite nephew slot.
My Dad has a backhoe (I suggest everybody should have one to help out around the house). That is what loaded the logs. Meanwhile the woodmizer just kept slicing boards.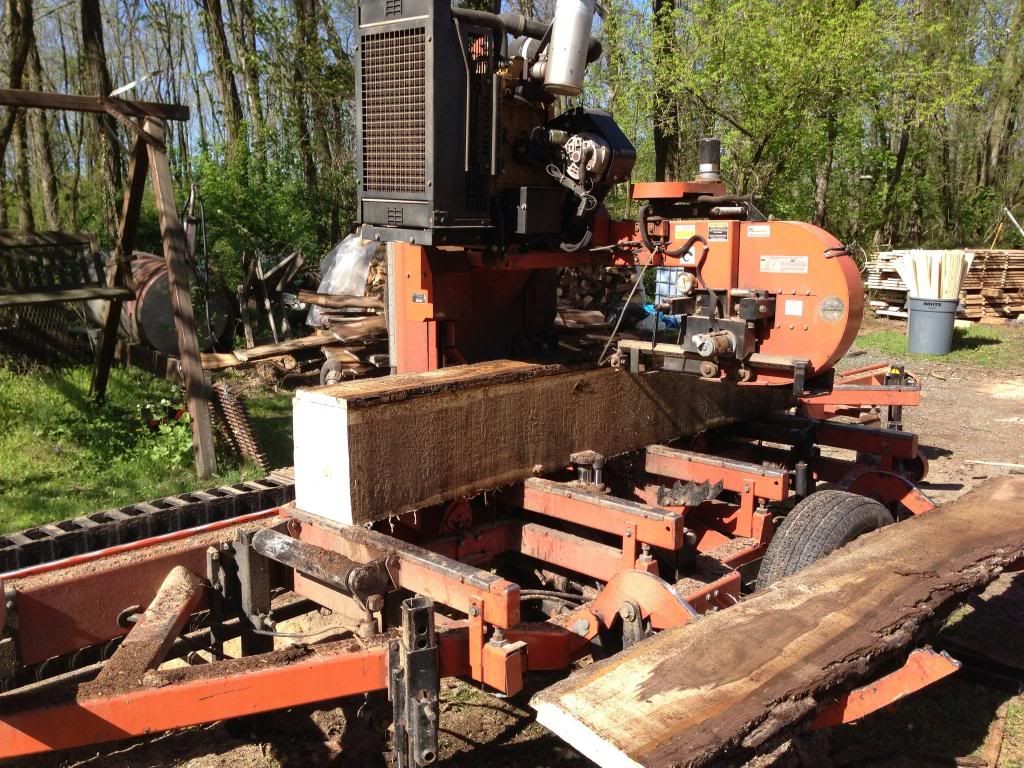 It wasn't long before I had a nice stack of cherry.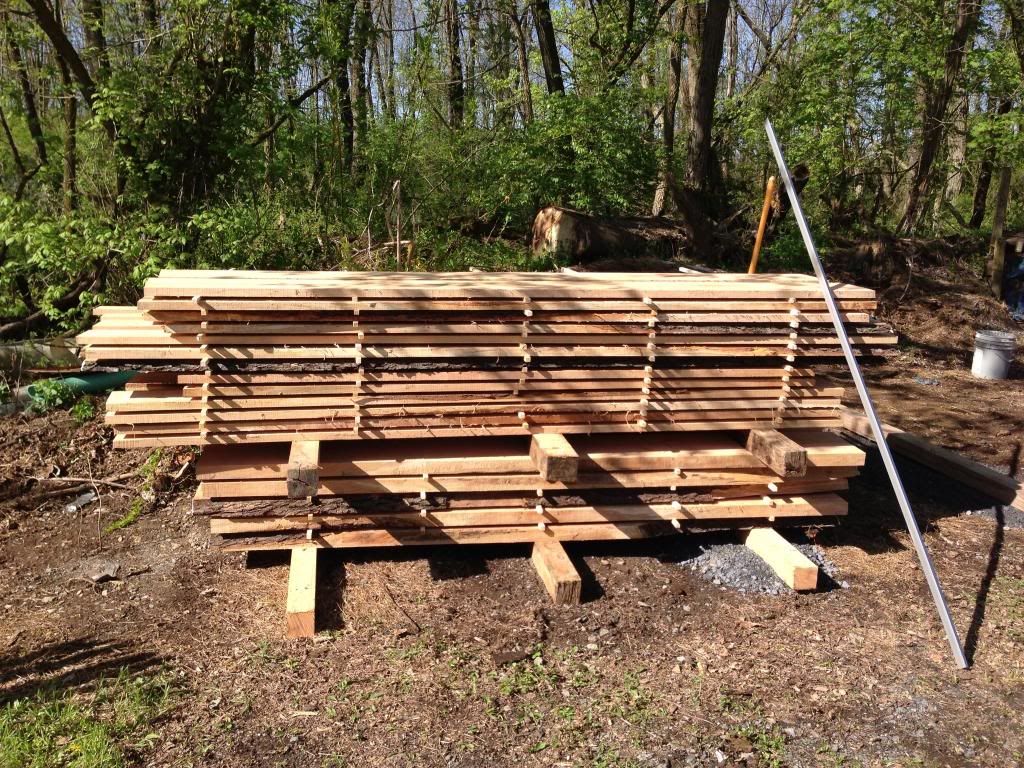 The stacks of boards grew
and grew
and the sawdust pile grew until it had to be shoveled away.
Here we are lining up for that cherry crotch, too bad it went towards heat and not furniture.
I did get a few specialty boards. The top short ones are walnut crotch and the wavy ones in the front are cherry that I want to use for legs on three leg tables.
By the end of the day, a rest was well earned. Thanks to my cousin Dean (walking left), daughter Lizzie (catching some rays), nephew Chris (walking away, headed for a chair), step Mom Heidi (resting), and Pete (who had enough energy that he worked on some firewood). Not pictured but vital to the project were the backhoe operator (Dad) and my number one helper on all projects (son, Michael).
That is a nice stack of lumber!
It cost about $500 for those stacks. I think it is about 2000 bd. ft. It includes cherry, walnut, sycamore, ash and hickory. It'll be enough for my lifetime. Thanks Dad for letting me have them.
-- Every cloud has a silver lining
---