This feels like real progress! By the end of this blog, you'll be able to see that this clock is actually coming together. When I stopped last time, I was waiting for the BLO to dry on the front frame. It dried. Now I need to apply shellac. I decided on clear to let the cherry darken and age on it own. Maybe on their 50th wedding anniversary the couple will pull out some old pictures and see how the tone has mellowed, just like them. Here's a shot of the shellac being applied.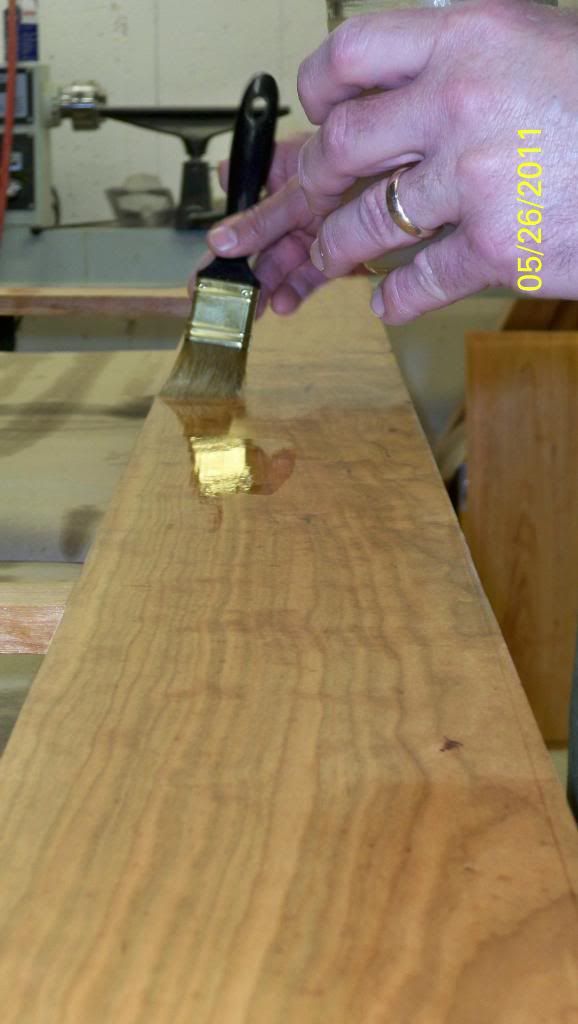 I also shellaced the back frame at the same time. The table saw had to double up as a finishing table. Maybe someday my shop will be enlarged but I think I would have to make some more stuff for my wife to get that approved.

When it came time to assemble the back frame & panel, I slipped some space balls into the grooves to help keep things centered and prevent excess rattling when the chimes strick. I don't know if any of that will be an issue but now is the only chance to do it.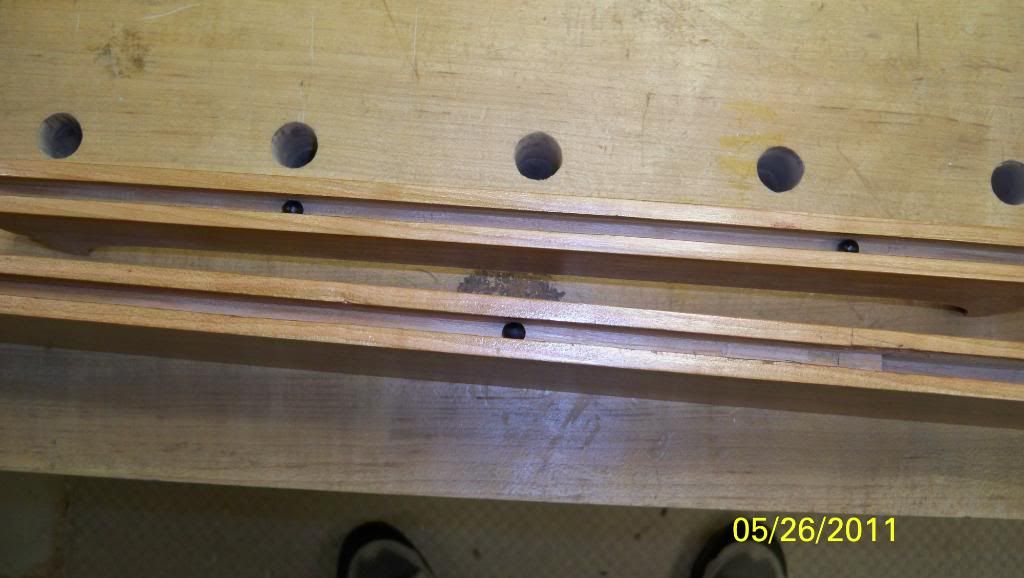 Then I layed all of the back out and got ready to glue up.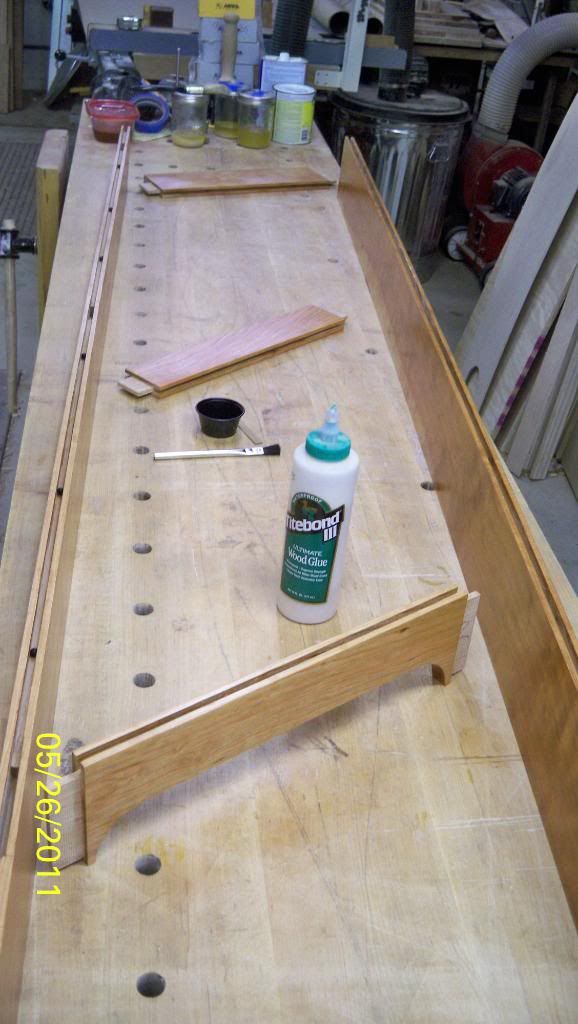 Guess what I did next? Duh, glued it up.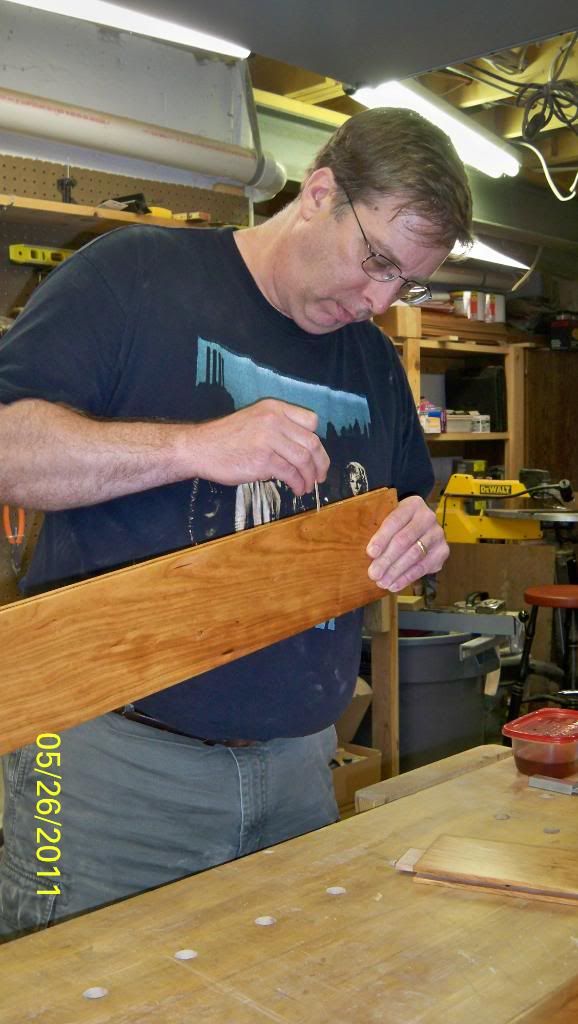 I read a thing about Bob Lang and Glen Huey, editors at Popular Woodworking, arguing over whether you really needed to put glue on both the mortise and the tenon. I forget who was right but the answer was that you get a better joint if you put glue on both, so That's what I did. Glue on the tenons will be my MO.

Then it was just a matter of slipping the panels into place.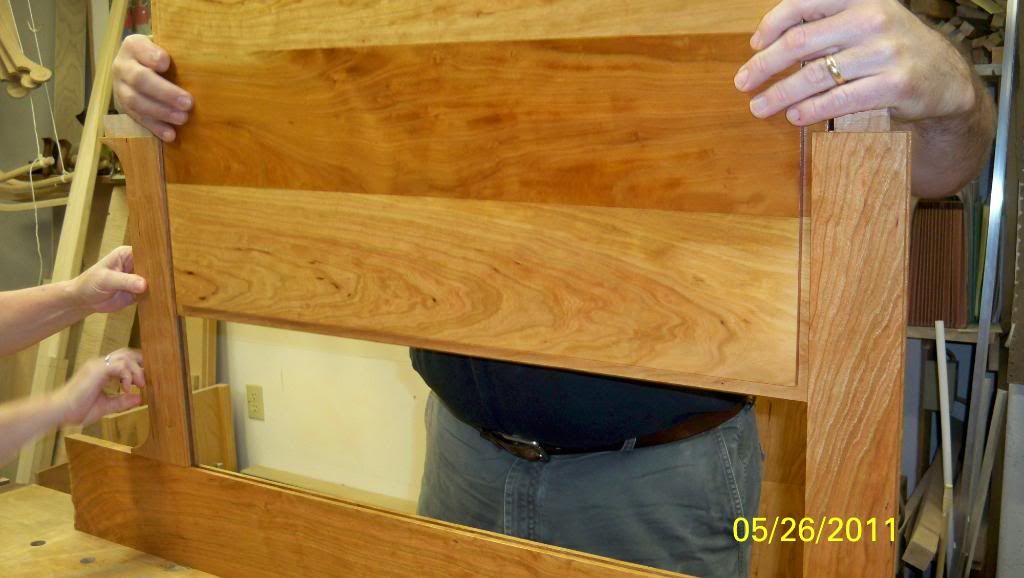 Then I glued the other stile and slipped in into place. That sounds easy but I struggled getting all three tenons lined up. They finally went where they belonged.

A few clamps and we can wait for the glue to dry.

I know the top and bottom are not going to sit flat. The clock tapers on all four sides but I was not sure how much off square I was going to be so I layed out the side taper onto the bench.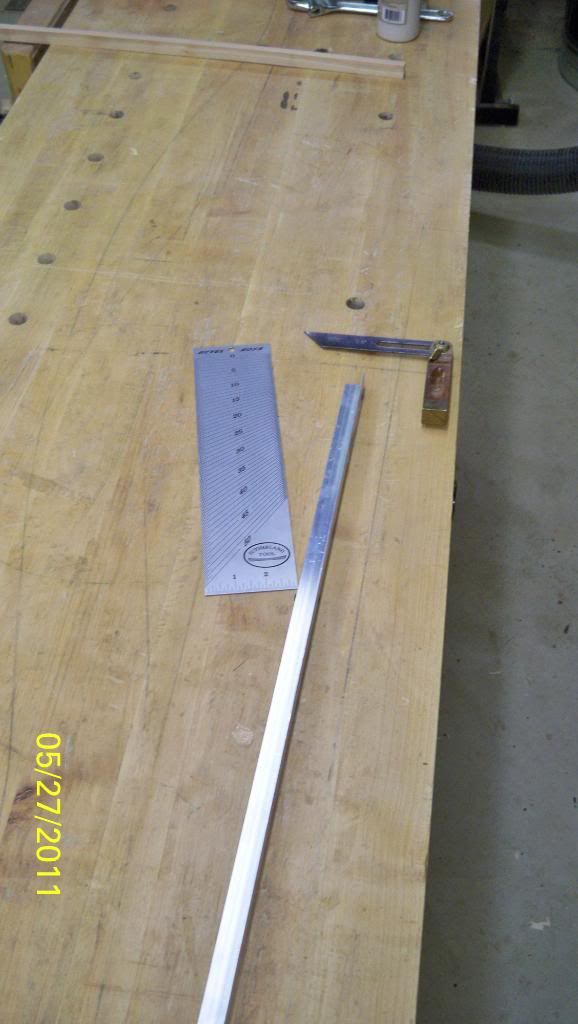 That let me see how much I need to bevel the top and bottom. It was 3 degrees, if that's vital info to anybody. I set up the table saw to make those cuts. I took the back fence off my crosscut sled (I've been wanting to make a new one and destoying this one is a good first step) and made my cuts, double checking that I had the bevels going the right direction.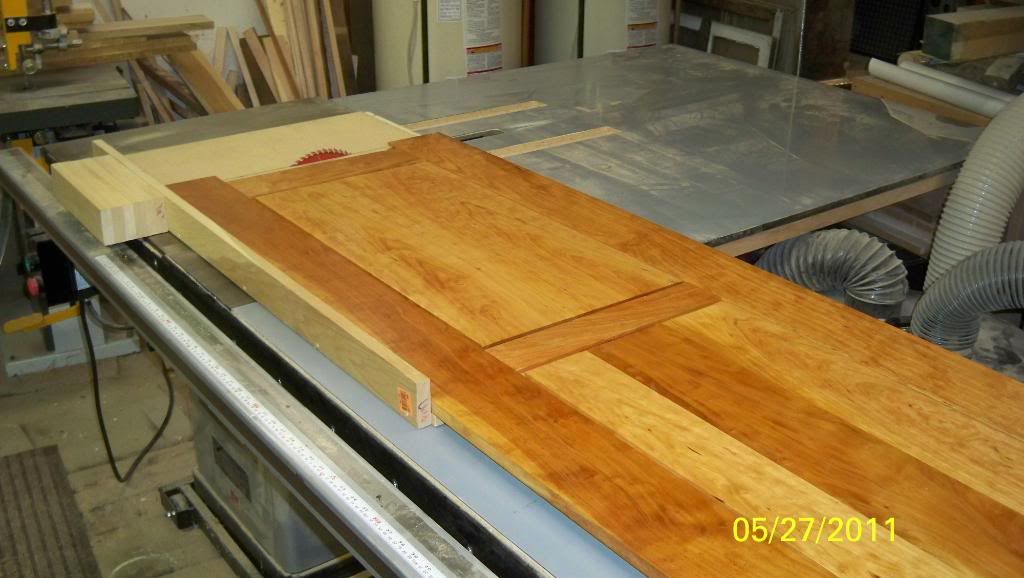 Then I layed out the tapers onto the front and back. There is a pencil line there, look extra close.

I debated all sorts of ways to make this cut. I finally settled on the bandsaw. I put a sacraficial table on it to raise it up to the same height as my table saw. They have a space conflict on long outfeed projects like this one. I guess that's back to the "make more stuff for the wife" issue. Here's the cut.

Then I clamped the two together and planed the tapers smooth.

What's that saying … easy, peasy, lemon squeezy. Time to come out of the shop and into the light.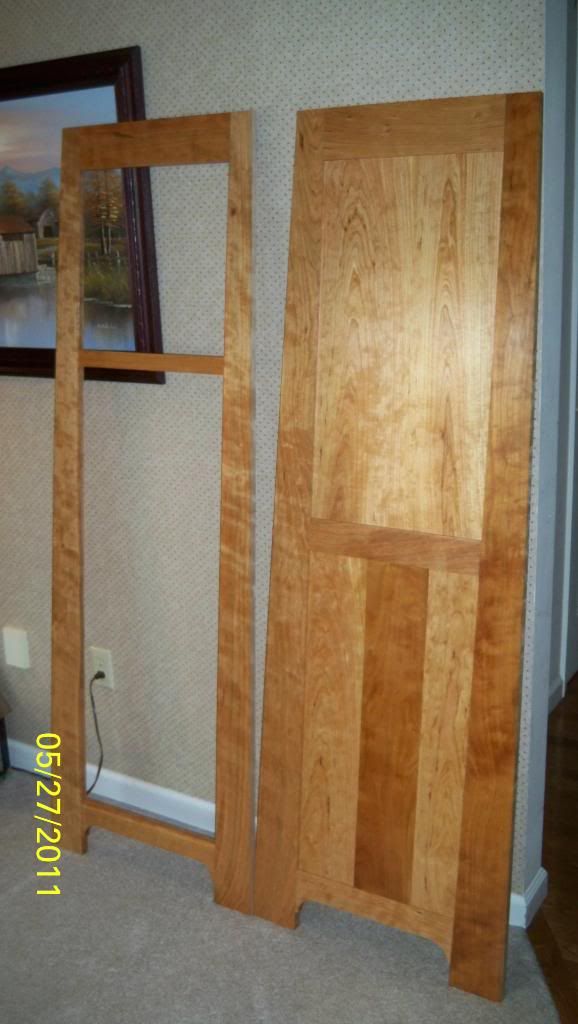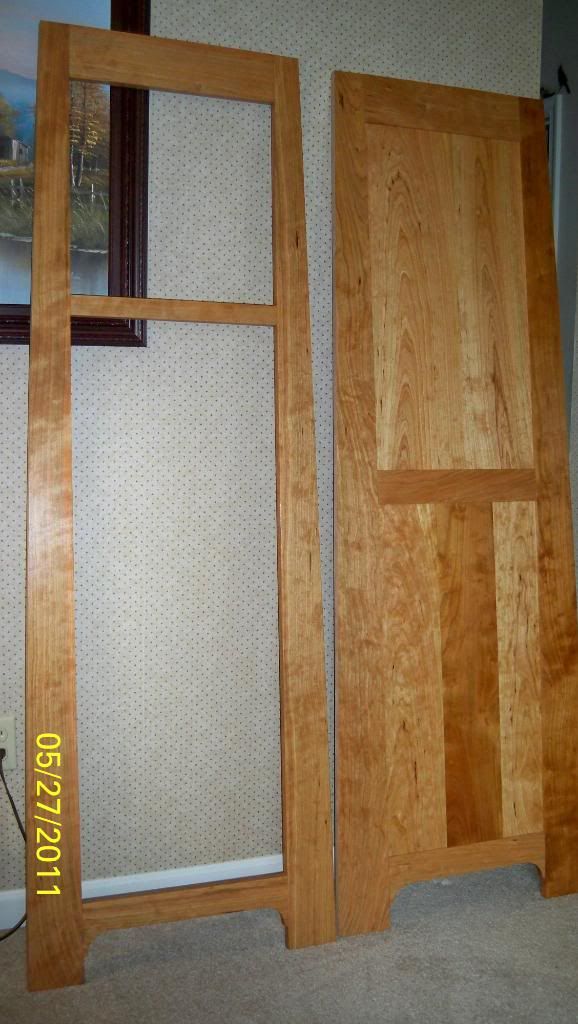 That deserved two pictures, don't you think. Real progress, as promised. They look good. They'll rest upstairs while I make the side panels. That way they'll stay clean and the sunshine can hit them to start that 50 year mellowing project. Thanks for following along. I'm back to surfacing lumber so I'll wait to update you once that's done and there something exciting to report.
-- Every cloud has a silver lining
---