The Front Frame is Finished (ala 3 "F's). Here's how I made the front frame and recovered from my disaster. I started by jointing the inside edges of the stiles flat and square with my #7 plane.

The a little layout and I was off and running …no, I meant mortising.

Chopping down and levering up the waste, I made a mortise.

Checking to make sure I made a square mortise as I went along.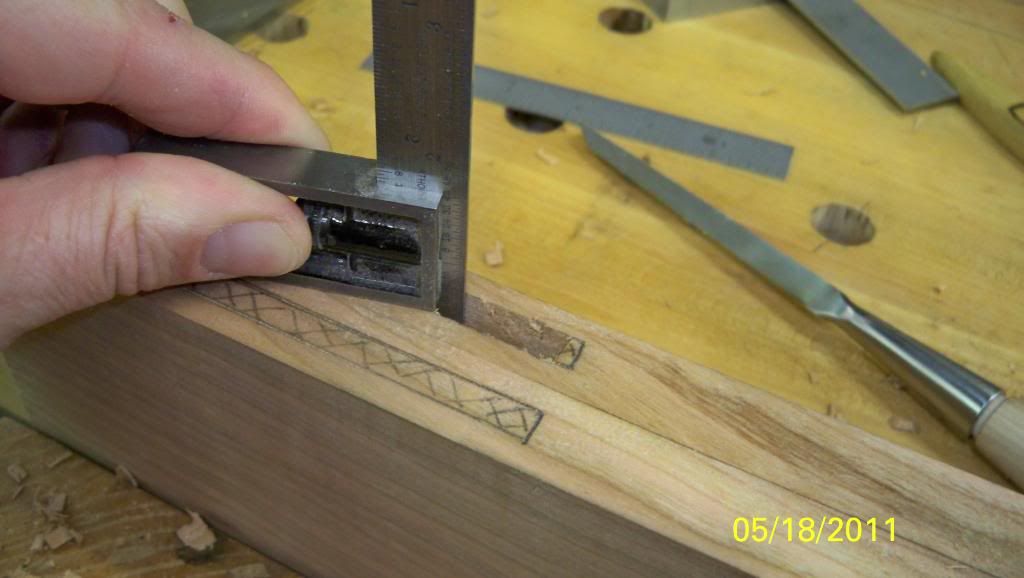 As you know, the ends of the mortise are saved for last. Once the center is excavated, place the chisel in the scribe line and chop, like this—-

I did need to clean up the sides on some (ok, truth be told , it was on all ) of the mortises. It is best to use a wide chisel for this job.

All I needed to do was to make six of these babies. Here's the hard one since it was 1" deep and only about a inch wide.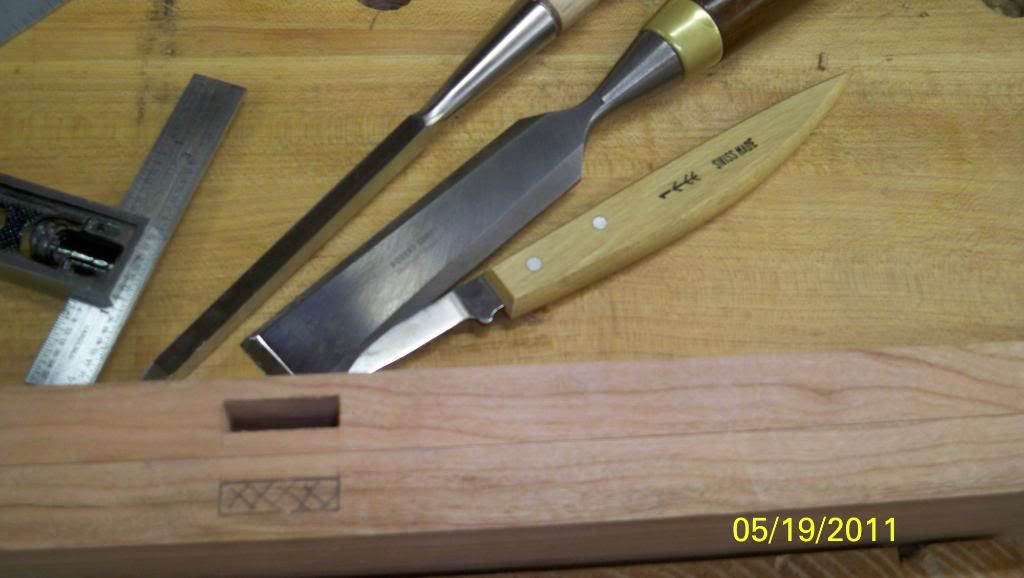 Here's proof that I did all six of them, since the semi-official Lumberjock slogan is "If there are no pictures, it didn't happen!"

Then I went to the table saw and ripped both stiles to the same width. I want to able to use the flat sides to put my clamps on during glue up.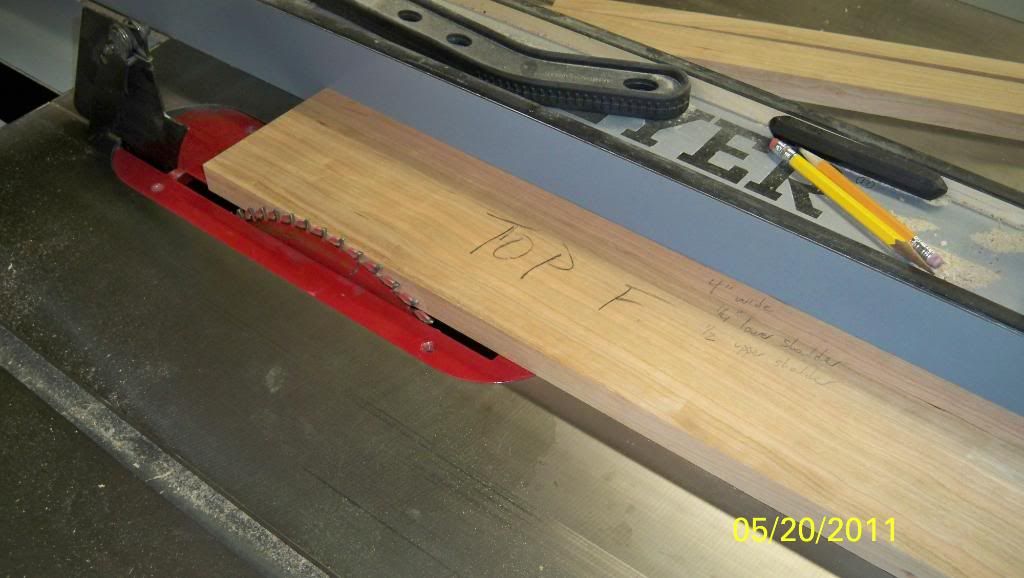 Now I have made the 2 stiles (vertical pieces). What's next? That's right, make the rails (horizontal pieces). Same process, just shorter. First up is plane them flat and square.

Then I carefully cut them to length, adding the tenon length to the distance between the stiles. Then I layed out the tenons. Here they are all lined up and layed out, notice how I just marked all of my tenon details right on the rail to help keep things straight.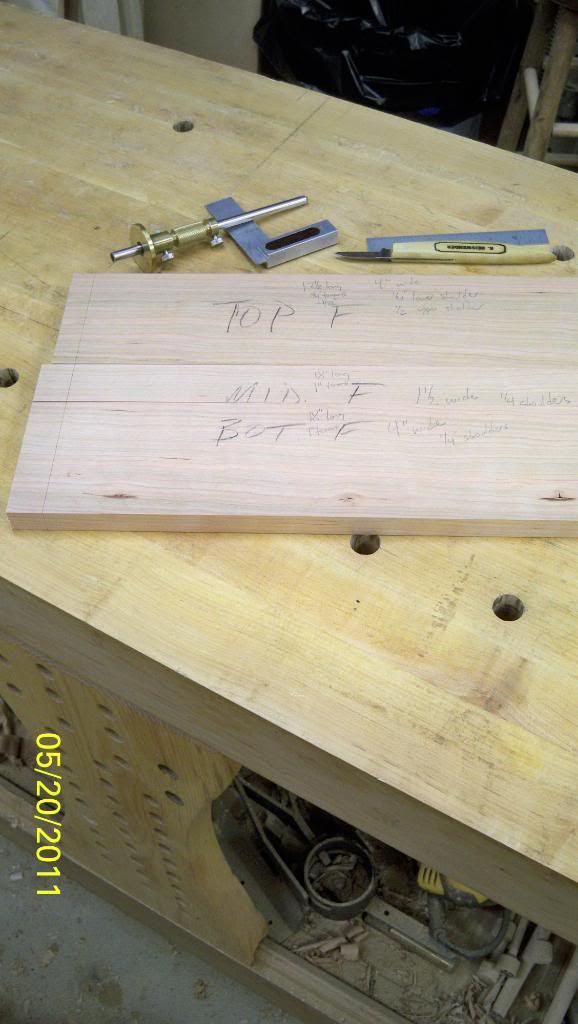 I made a test piece from part of a rail that I saved from when I cut the rails to width. This allowed me to check the table saw setup. I wanted to be close to my tenon width but also wanted to leave a bit to trim with my skew block plane. This way I could be sure of getting a tight fit.

I know alot of people use a tenoning jig and the table saw to cut tenons, and I have used that technique in the past. This is what I like doing now and it seems to give me the results I am looking for. I leave a little waste from the shoulder. Then I use a chisel to rest in the scribe line and chop the tenon shoulder, undercutting it a little.

Most of them fit perfectly straight off the bench.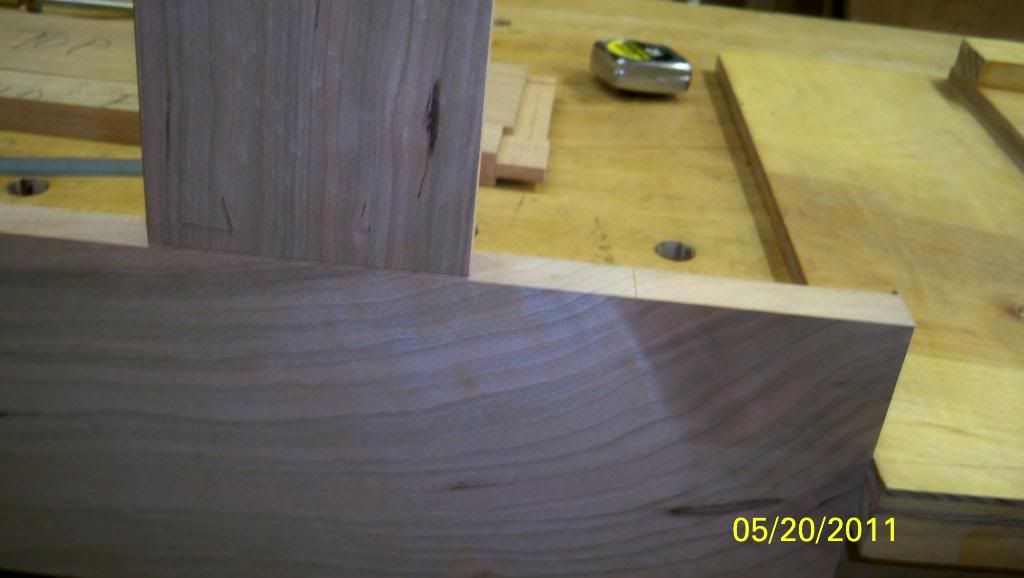 I did have one that needed a trim on one side to get the great fit I was wanting.

I made sure that I was square, especially since I was going to be fitting doors into these openings later.

Here's a look at the bottom rail before I screwed it up (see previous blog "Disaster Strikes").

Once I recovered from my disaster, I was ready to glue up the front frame.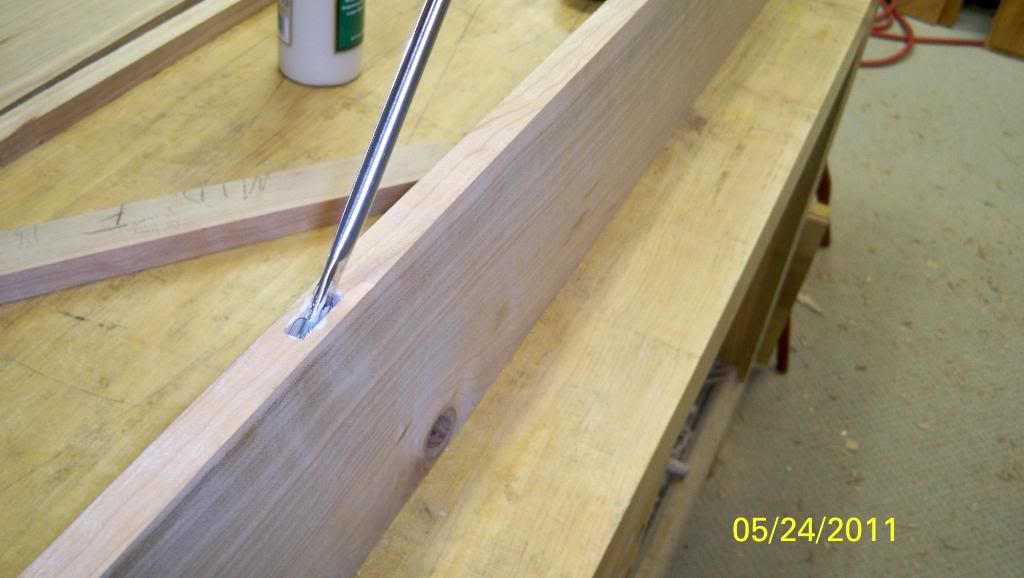 Some clamps and a little time, I've made a face frame.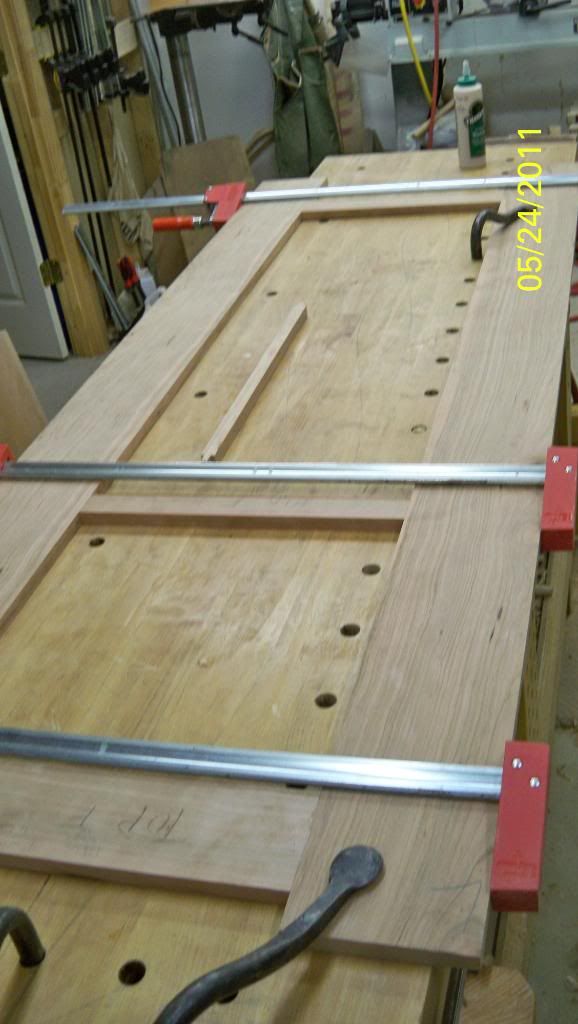 I sanded everything flush then put a coat of BLO on and let it dry.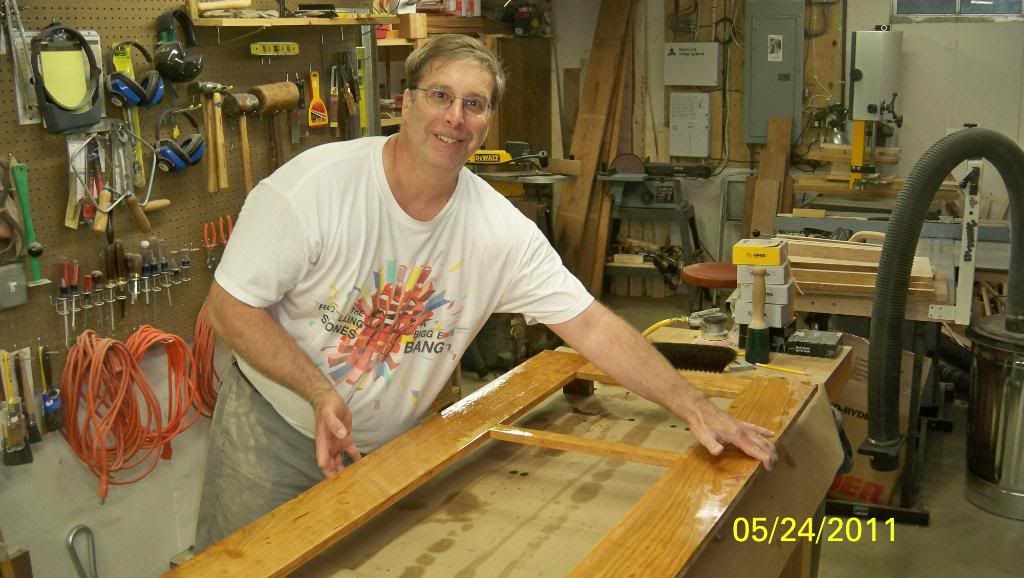 That's where I am now. As a reminder, this is my goal – except in cherry.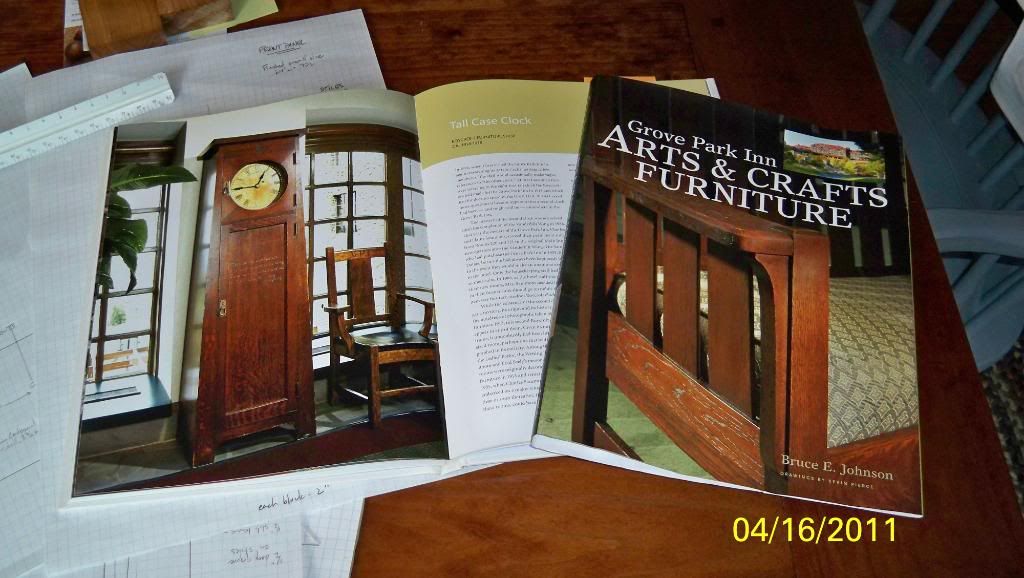 Let's keep going, the wedding is 16 weeks and 2 days.
-- Every cloud has a silver lining
---