I was making great progress on the clock. The wedding is 17 weeks away. My wife commented that she thought it would be done in time today. I headed done to my shop. I've been working on the front frame and thought I might be gluing it up today. Here's a look at the lower rail, nice tight joint.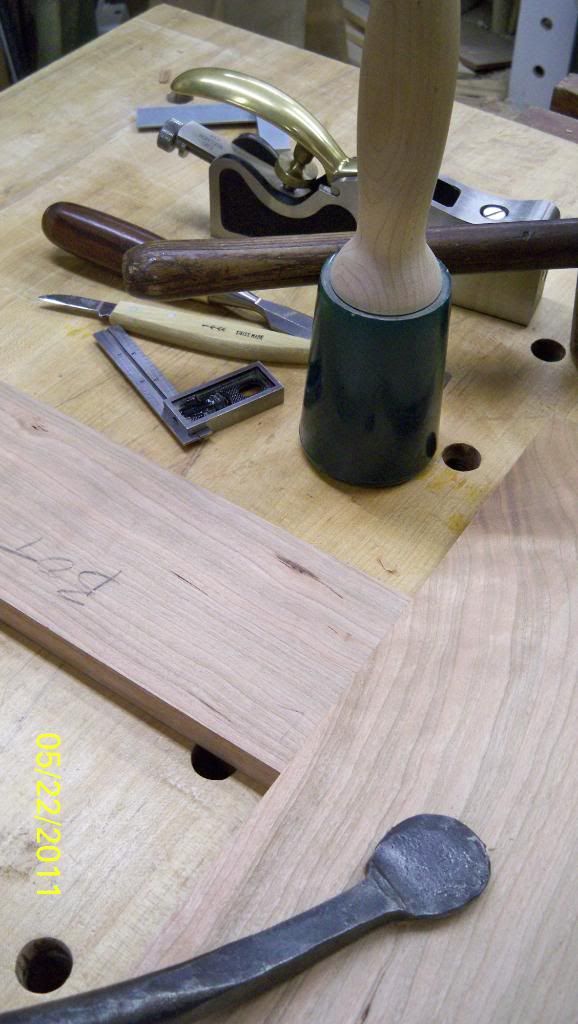 I needed to put the profile on the bottom of that rail. As you may remember from my last post, I am using a huge fortsner bit to establish the curve and then bandsawing out the waste between the holes. So I set up to drill the first hole.

Just as I was about to break through the rail, DISASTER!

Here's a look at the pieces moved to the workbench for analysis.

This can't be fixed. What happened? Why did it happened? What am I going to do?
I think that when I set up the bit, I moved the bit into the wood so the center spur would track better than it did on my back frame. That put too much pressure on the wood as the bit exited the wood and was cutting the end grain with virtually no back up strength. I have to make a new rail.

I jointed a new piece of wood flat, ran it through he planer to get it to thickness. It's a pretty good match as far as the other rails go, not as good as my broken one that I cut from the same board. I'll have to live with it. Plus I am going to profile the bottom of this one before I cut it to length and put the tenons on it. Here's new clamping set up to drill the hole.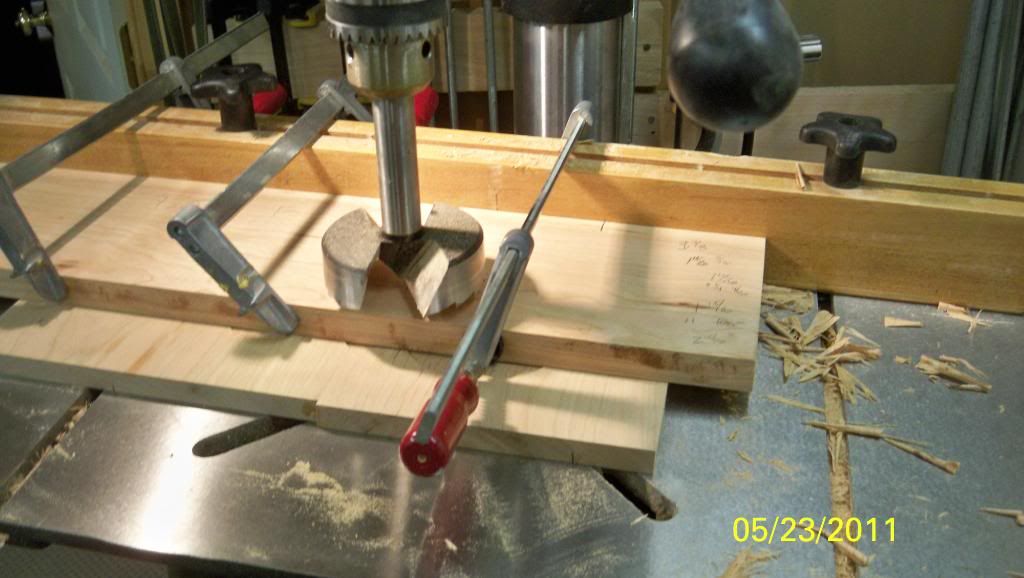 Let's hope this works.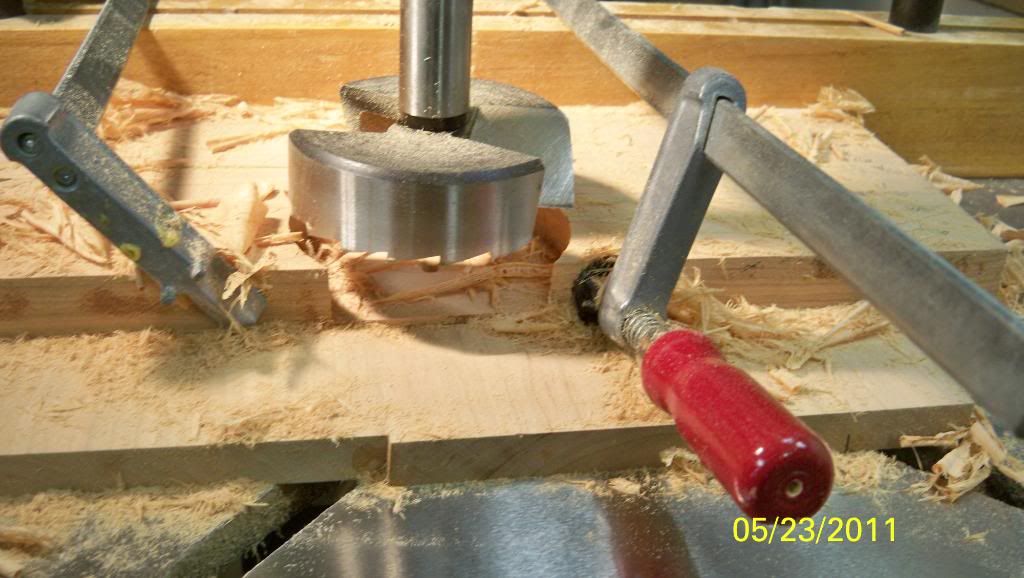 It started making noise as the spur exited the rail so I stopped drilling. I'm going to drill the other side now.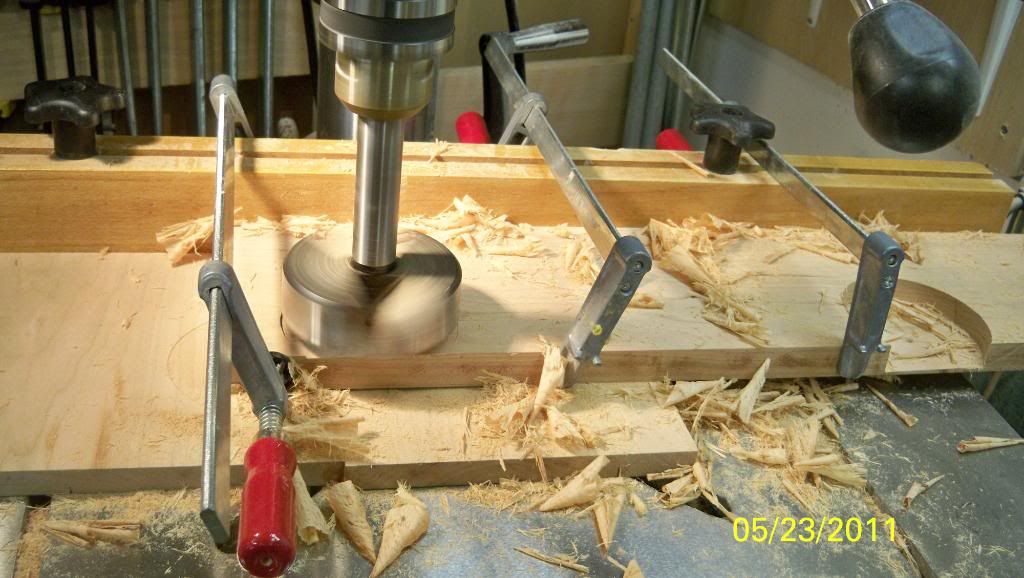 Now I flipped the rail over and started drilling from the other side.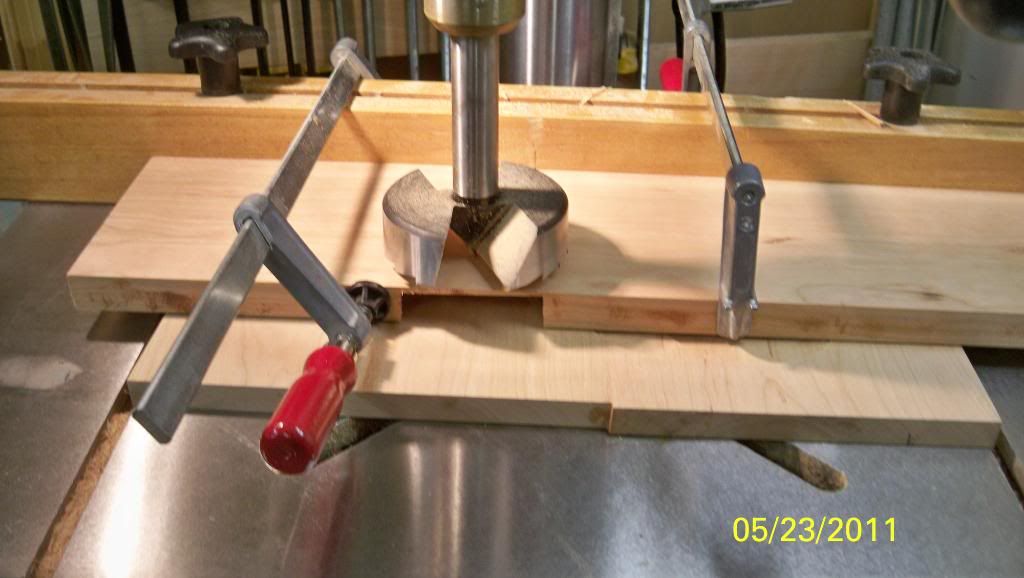 I chickened out and stopped drilling once I had cut a small profile in the backside. I am going to clean this up with my cute little bow saw.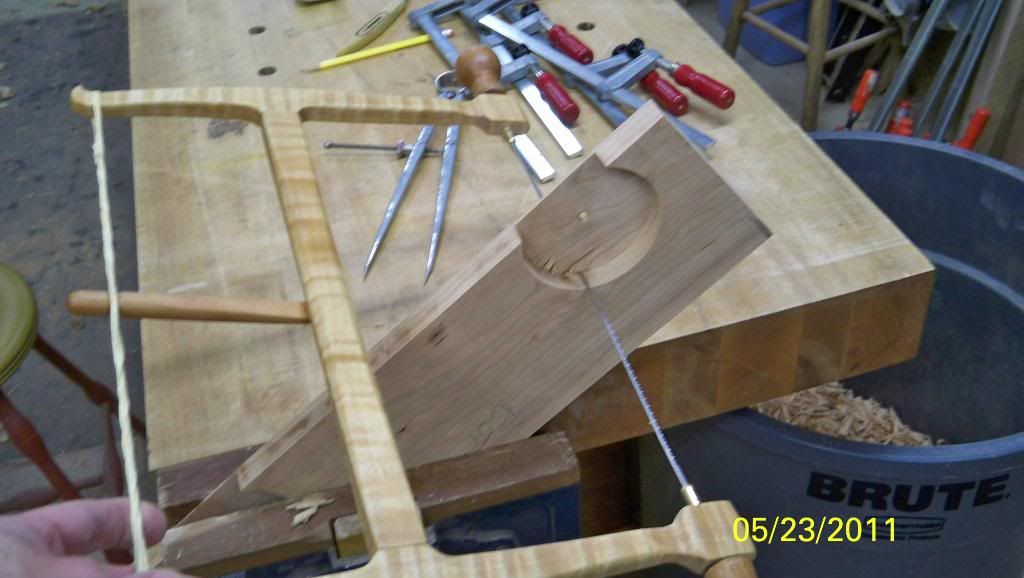 That's better. Now I'll use a chisel and some rasps to finish this up. Then it is over to the bandsaw to remove the center section, then the table saw to cut this to length.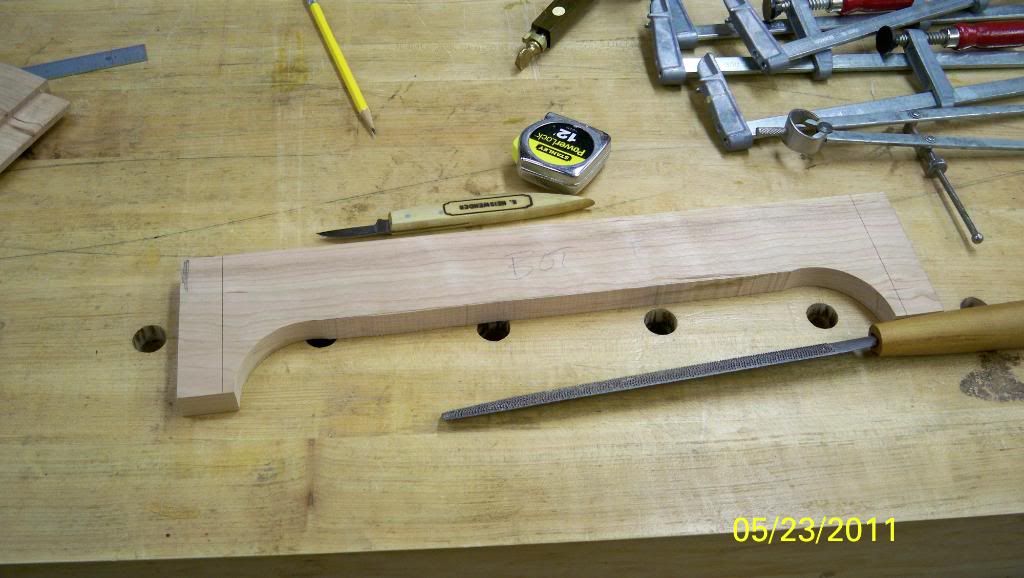 A bit of careful layout and measurement, and I removed most of the waste from the tenons at the table saw. Here's where I am at now.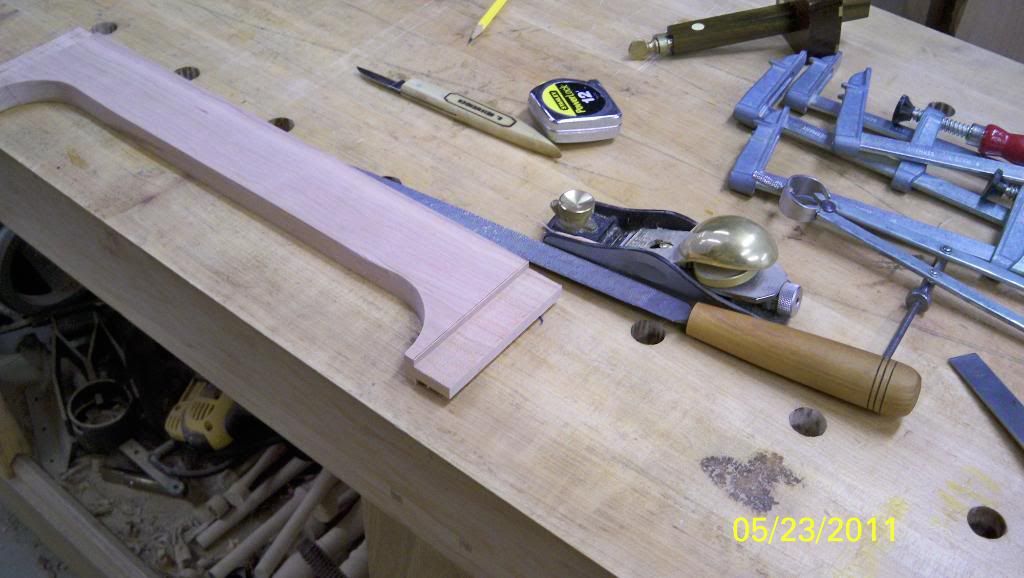 I now need to clean up the tenons and fit them to the mortises. No more predictions on when I'll be done, no more over confidence causing bad mojo. Let's hope this is the worst problem I have to deal with. Next post, I hope, will show the front assembled. Thanks for following along.
-- Every cloud has a silver lining
---