I am still milling lumber, trying to get everything ready for some joinery. Once I get one side flat, I mark it "Flat".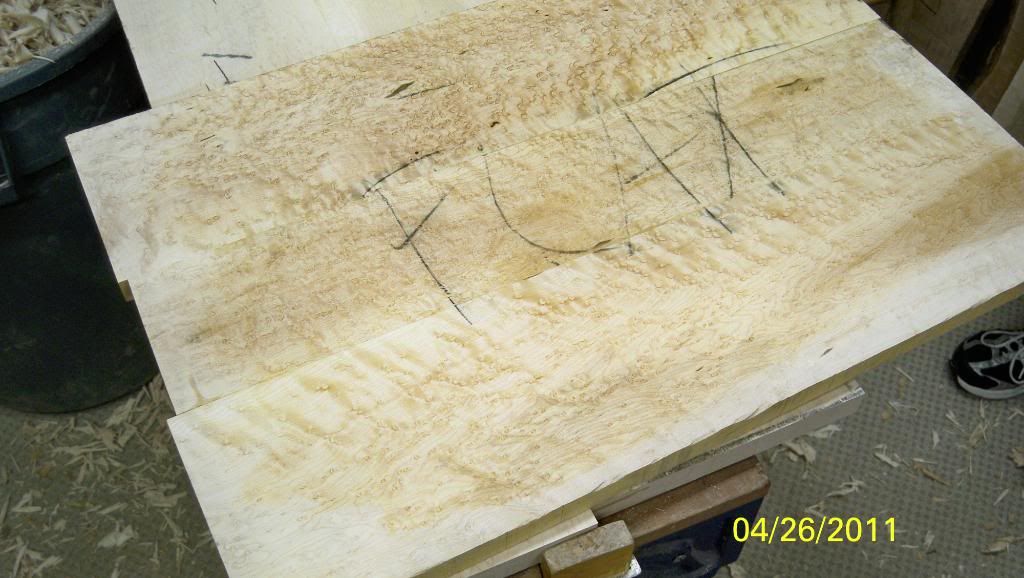 That just helps me keep track of who's where as I work the pieces and parts. Here is one of the birdseye maple shelves that I glued up then hand planed one side flat, mostly, and is now ready to be taken down to its final thickness. Sorry this picture is a little blurry but you can see how flat the wood is.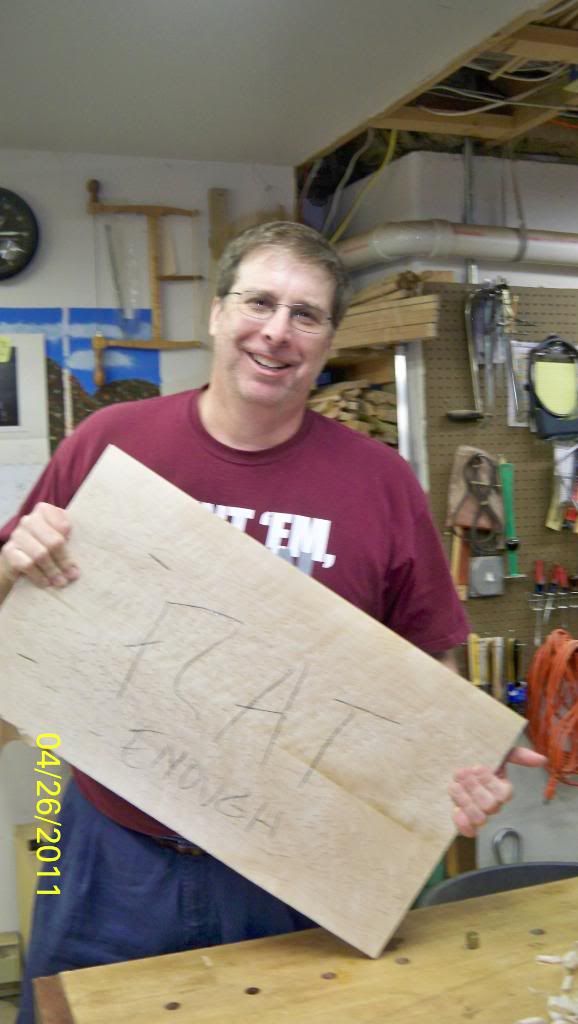 Just so you can see the results of my sweat, here's a 30 gallon trash can ready to go to the recycling center.

Once I got these pieces flat on one side, I packed them up.

I took them out to my Dad's who has a thickness sander. My plan was to cheat a bit and run my glued up pieces through the sander. Here's Dad helping to get things set up.

We tried running the birdseye shelves through, but the sandpaper kept tearing.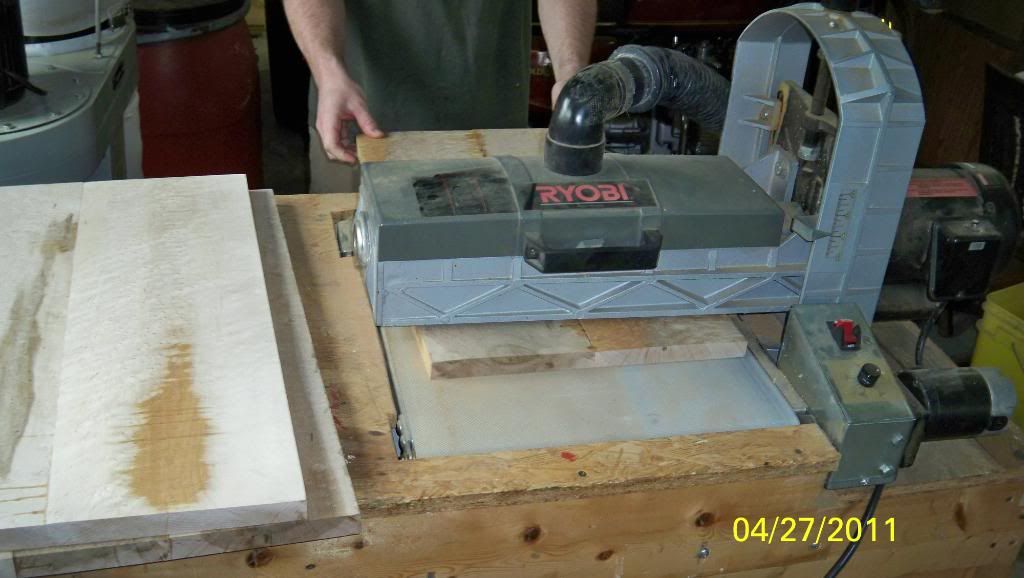 We did successfully run the birdsye that I am going to use to frame the copper dial. I hope you can see that figure. Thanks to Barlow for sending me the wood, it's amazing.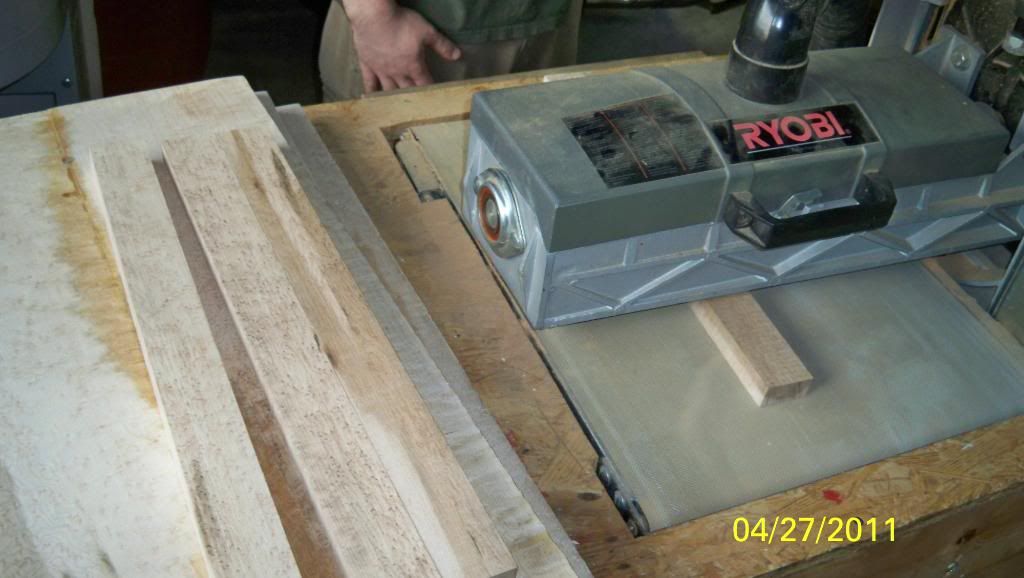 Well, I had to regroup and decide how I wanted to get may panels down to thickness. I don't mind handplaning them but it is a lot of work and it will take some time. Although this clock isn't ticking, my time to get it done is ticking away. I have a friend with a wide planer that I thought was 20", turns out it is 15" and not much help since my planer is 13" and the widest panel is 20". I finally decided to call a local cabinet shop and the shop manager, Jim, said I could come by Sat morning.

Here we are getting started. I made the bride come along and take pictures, hey, she might as well see what all goes into making this clock, right? Here's a back panel coming out of the sander.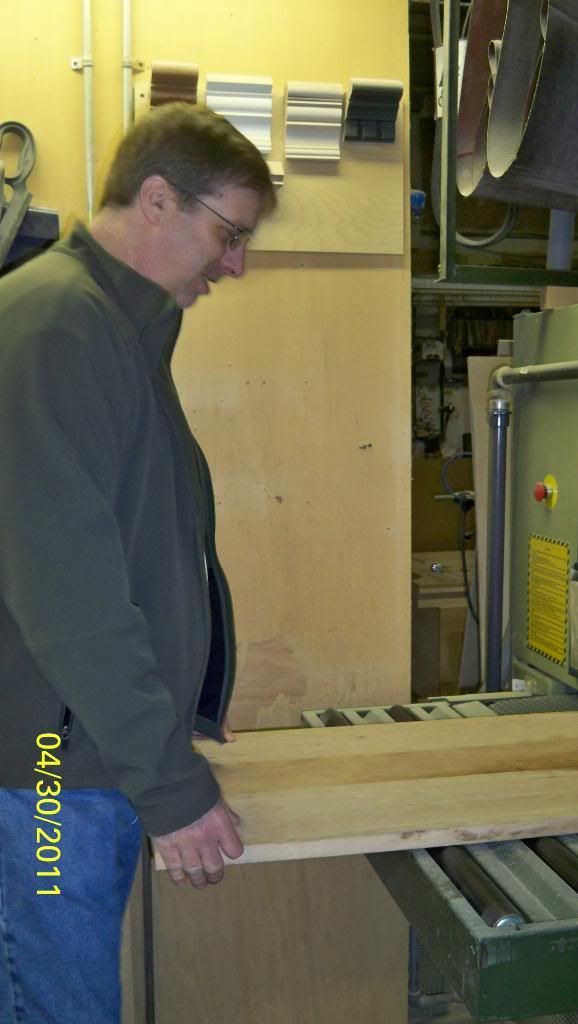 I spent most of the time "catching" as the wood came through. Jim was the brains.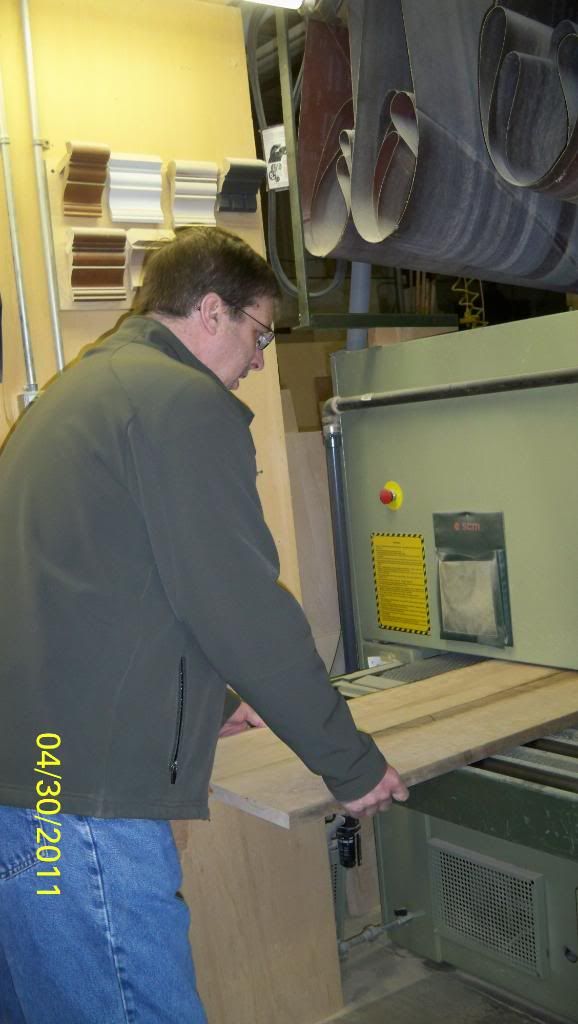 When we were running the last of the birdseye shelves through, Jim switched to 120 grit to help me out with the sanding. Then he let me on the smart side of the machine.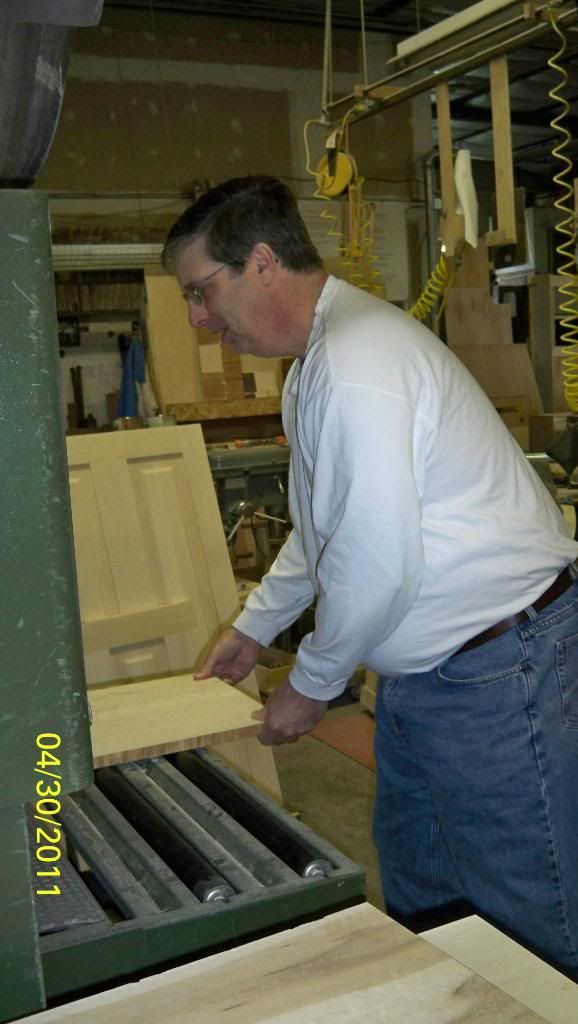 I have got to get one of these! That is the easy way to prep stock, it comes out nice and smooth. Of course it is hooked up to a massive dust collector, needs a huge electical supply and takes up a bit of floor space. Father's Day is coming so maybe I should pick one out for the kids to chip in on.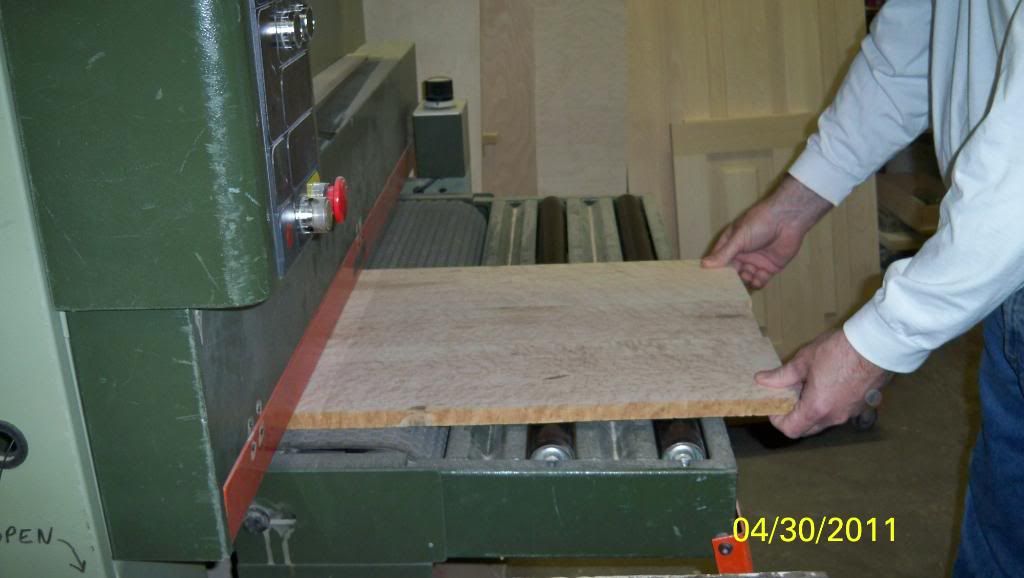 I better just plan on being nice to Jim. One board looked like it was moving a bit, we saw a little cupping at the cabinet shop. When I got them home I clamped the stack to my workbench.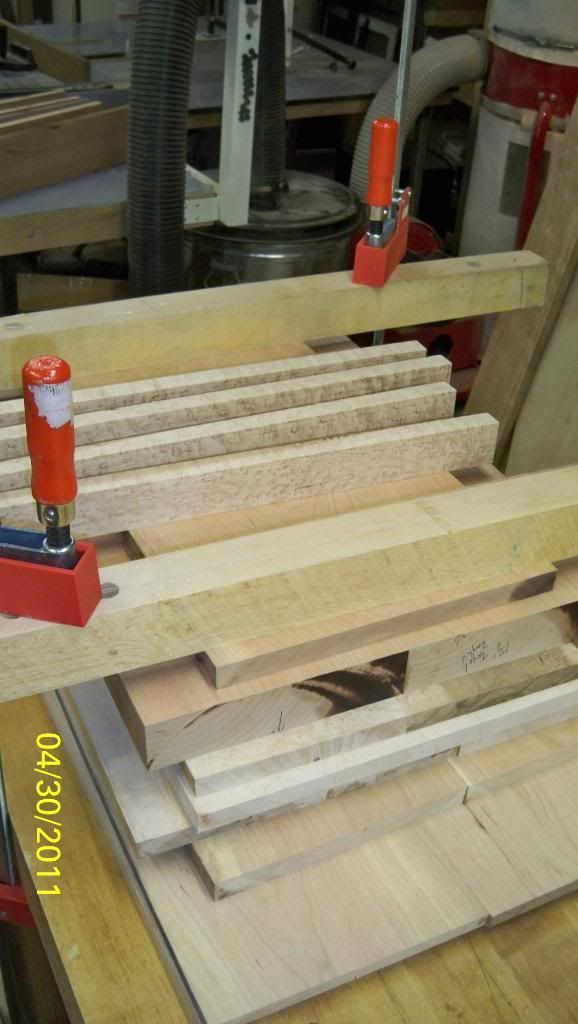 That's the story of my appentice, the sander. I guess I'll call him "Sandy". He did nice work and I'll use him again when I need to. Next up is some actual joinery as I am going to make the back of the clock. Thanks for following along.
-- Every cloud has a silver lining
---