This should actually be Part 2 of the series, sorry. After that swich, I'll have the rest of them correct.
I have to start milling my stock. Here's the stile and rails for the front and back of the clock.

The sides are solid pieces that I'll glue up later from 2 boards. For now, I've got work to do.

I'm starting on a rail to get warmed up.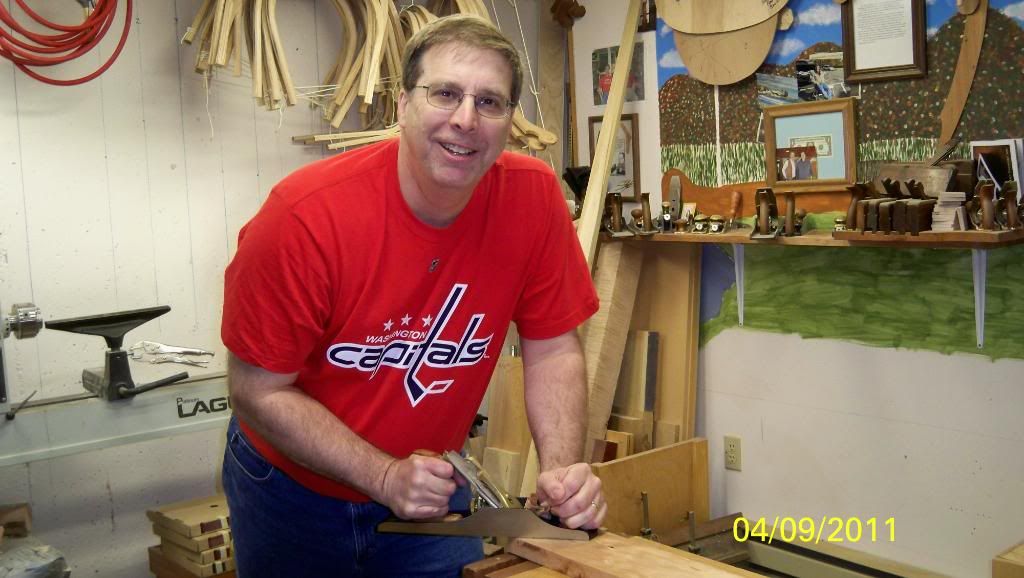 Here I am checking to see where I am off.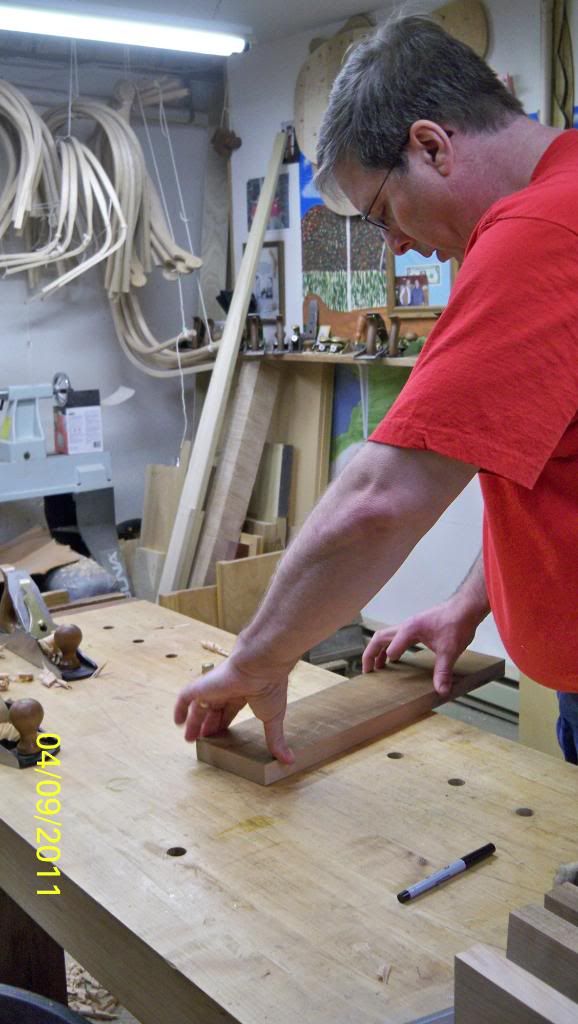 Now I'll get it flat on one side.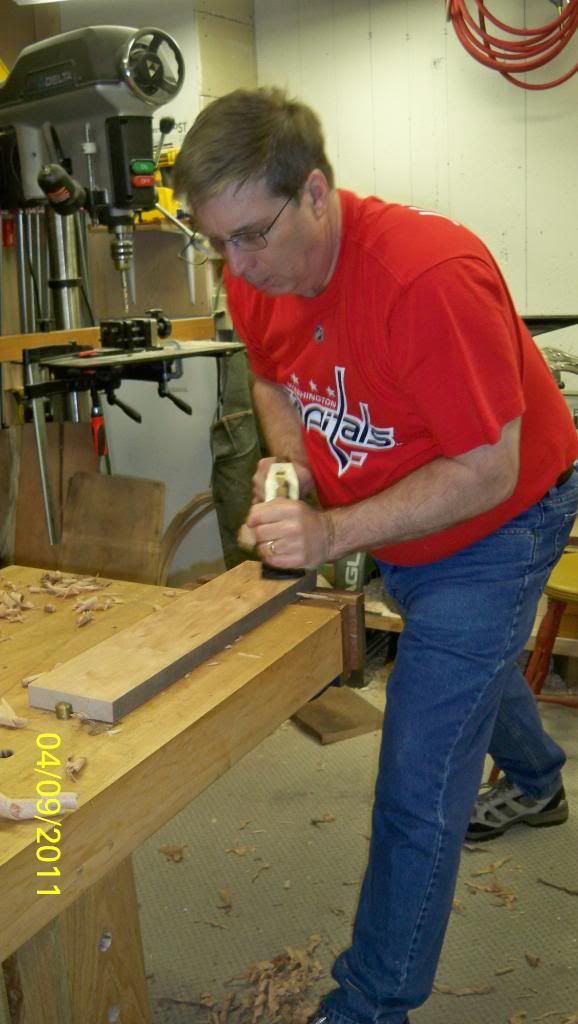 Next up is flattening one side of the stiles. Here is a progress shot.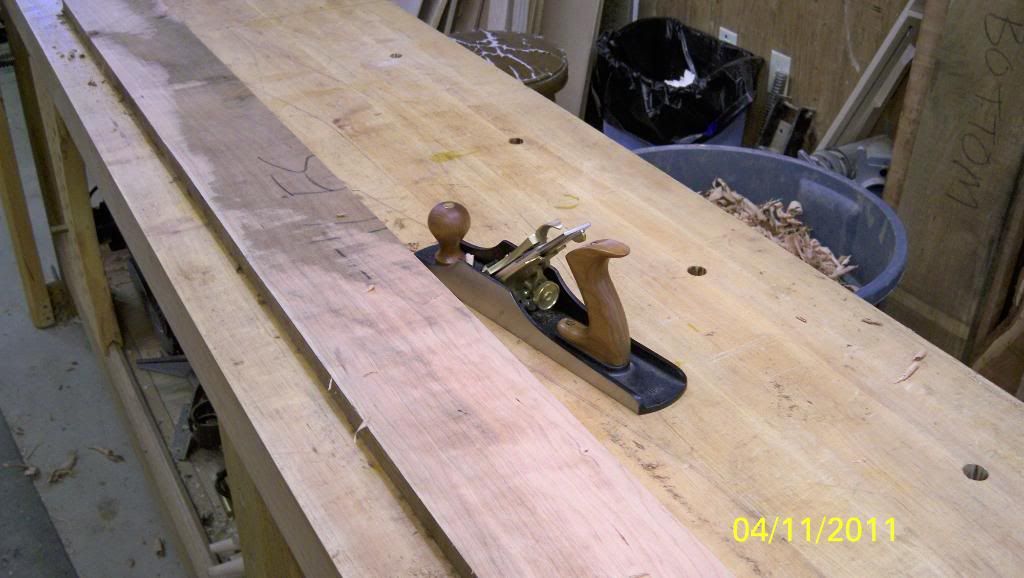 Confession time … I use a planer to bring the other side into flat and then skim the original hand planed side to take some off both sides to keep anything from twisting. Boy was my son pleased to get his picture taken for this blog … NOT!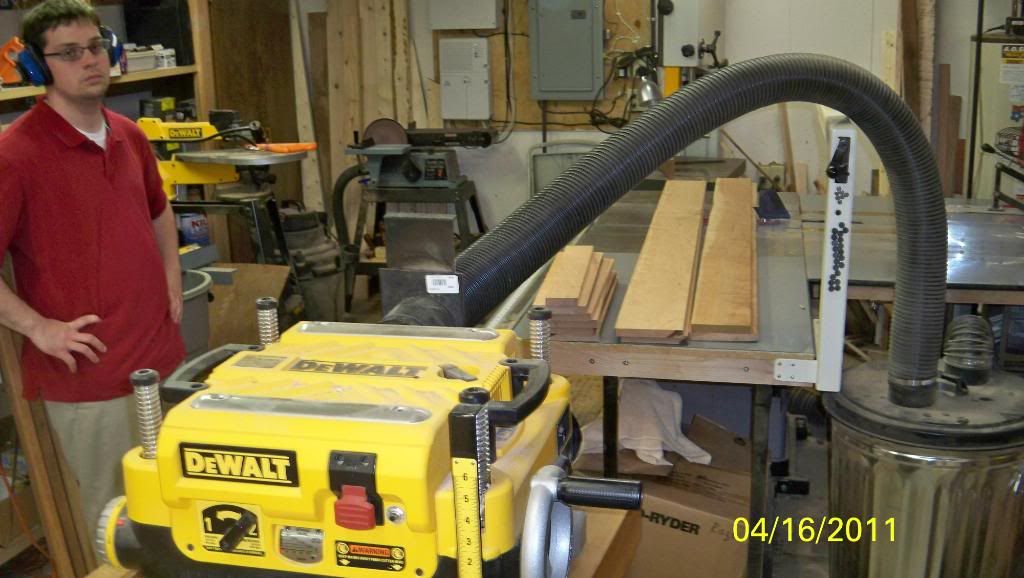 Here they are all lined up, looking pretty.

I will hand plane each surface again, later, after the joinery. Then you and I will be only ones who know I used some electricity. I think of that planer as my 18th century apprentice who works hard for little pay.
That's all for this time, thanks for following.
-- Every cloud has a silver lining
---