Sorry Lumberjocks, this was intended to be part one. I've got it straight from here on.
My eldest daughter is getting married! They got engaged Summer, 2010 and the wedding is planned for Sept. 17, 2011. I told them I'd like to make them something special as a wedding from my wife and me. This is what we all agreed would be a great gift.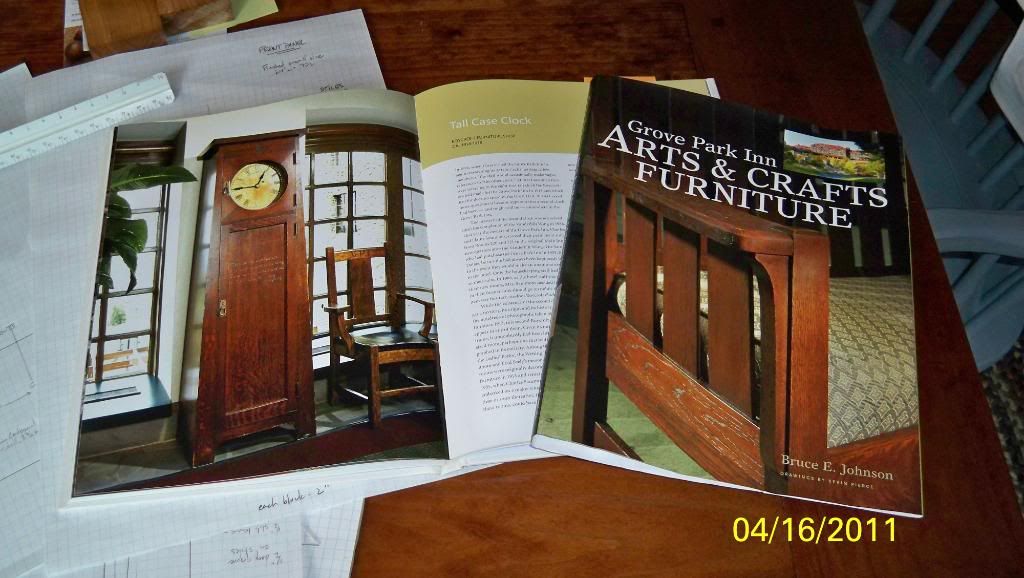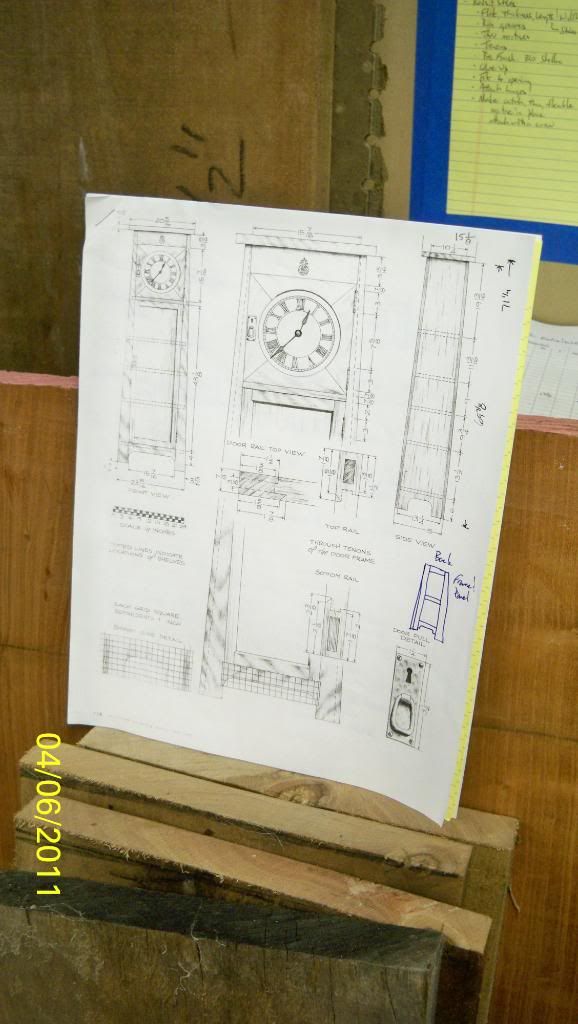 Never mind that I haven't done anything in Arts & Crafts Style and that this is my reference, Bruce Johnson's book on The Grove Park Inn's furniture. I'm going to build it in Cherry (that's what she wants, and after making that bed for my son out of tiger maple, cherry sounds great). First up is to study the plans. I had some blank spots and some questions so I sent an email to Bob Lang, Popular Woodworking's expert on Arts & Crafts furniture. Within 12 hours, he answered my questions and had me on the right track! Here's the details I worked out.

Next, I wrote up a procedure list. I find that this really helps to mentally build a big project first.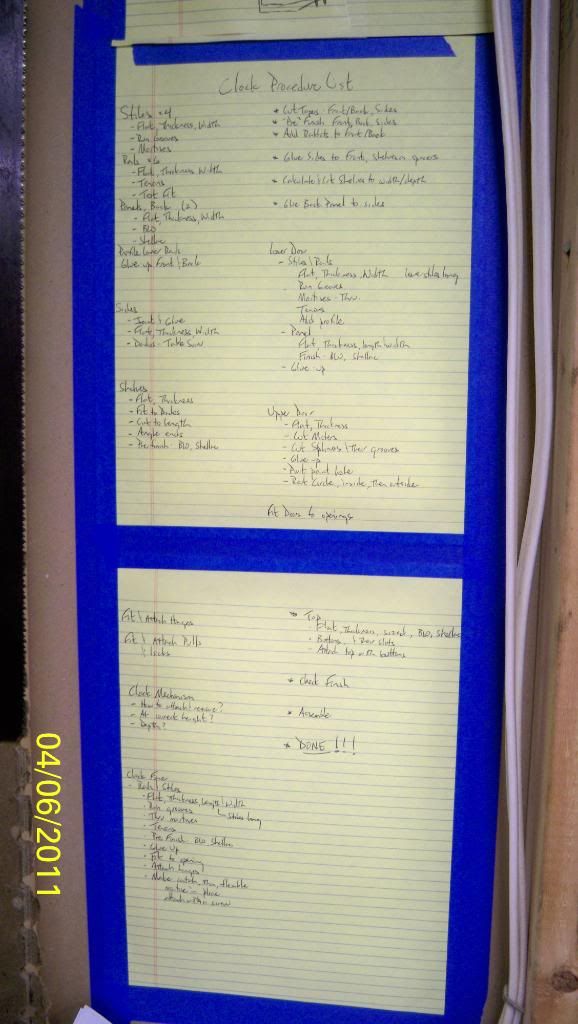 Next, I acquired the necessary parts like a hand hammered dial, the mechanism and the hardware I planned on using.
That's my cherry in the background. Now that I have my plan, next up is the woodworking part of this project! Thanks for following along with me.
-- Every cloud has a silver lining
---