Worked a few random hours the last few days and made pretty good progress. My little brother even got motivated today and whipped out some pretty nice work. We have been working on the tension wheel, headstock, tool rack and hardwood work surface.


making of the tension wheel.


As in the above pics, the tension wheel is a simple design but should serve the purpose intended (prevent slipping of the drive belt).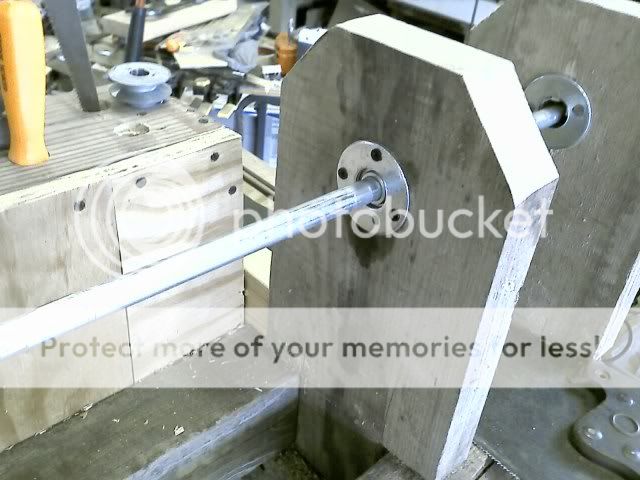 Headstock. Still have some work to do but the sealed ball bearings and axle are assembled. It spins really smooth. i used two ball bearings and the washers to fixate to uprights.

.


Tool rack.


Beginnings of hardwood work surface.


Thats it so far. Thanks for following the progress. Will continue to work on worksurface and headstock. Then will move to tailstock and drawers. i have never built drawers so it should be fun learning.
---