I will mostly post pics in this one. By now, if you have followed at all you have gathered that I suck at blogging. A writer I will never be.
Some technical data. Final dimensions are 81 1/2" long, 27 1/4" wide and 35 1/5" tall. Species are Walnut and Birch. Pulled off the double through tenons, albeit not perfectly. Nothing a few little wedges couldn't fix. I feel the bench to be a good reflection of me. A little unusual, not too crazy, has some flaws, functional but looks good. Ok, I miss the looks good part, but it fits my style. A brilliant anti-racking device was inspired by LJ Widdle. I used LJ Boatman53 Jim's chain drive. Works amazing and very easy to set up. Nice clean look. Very nice job Jim. The end vise is a quick release from Lee Valley with a 20" chop. Works real nice, but took some adjusting to get there. Single row of dog strips are 3" in from front. 3 more holes for holdfasts in the back and a fourth that lines up with a dog hole at the far end for a planning stop. The leg vise is shaped after many (and brought to my attention by LJ Mauricio), like a Stanley lever cap. Finish is Danish oil also recommended by the crew at the smackdown thread and appreciated. I had envisioned planeing the whole thing by hand, but that birch loves to tear out. My final pass was with a #4 that I put a back bevel on. That worked better then anything else. I still sanded a few spots (something I hate and was hoping to avoid). Thanks for looking!
Any questions or comments are appreciated. Thanks!
http://i1168.photobucket.com/albums/r500/Lewing7/Projects/Bench/1ed8520523c8cc26b36c1b9d30107eb0.jpg!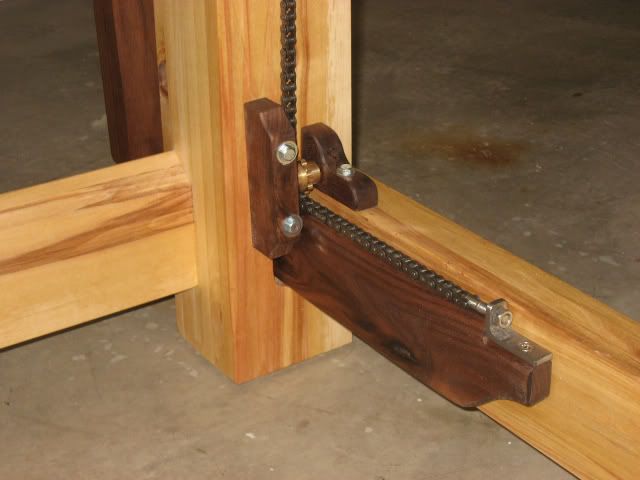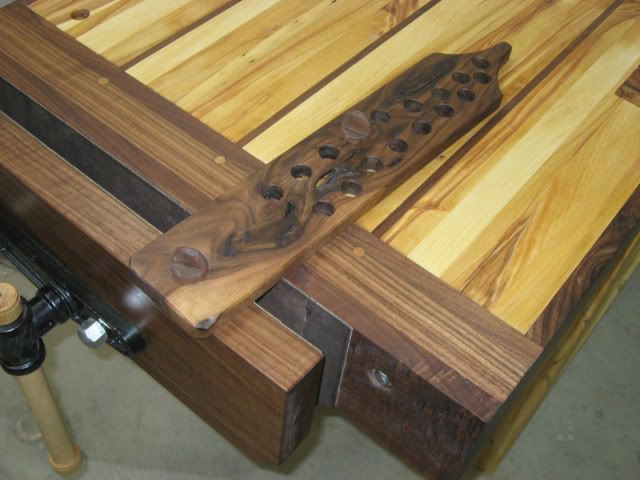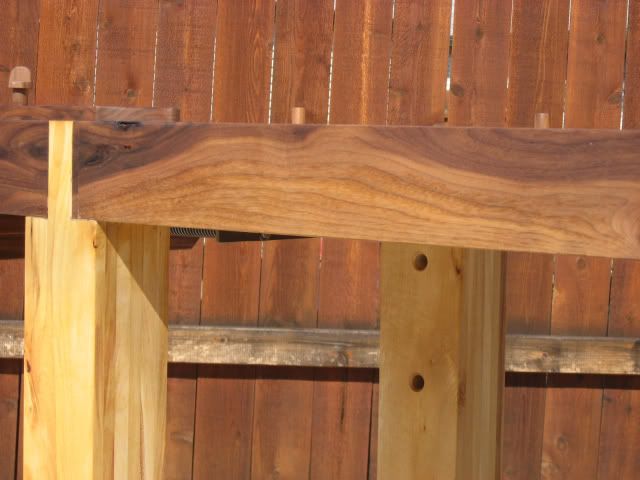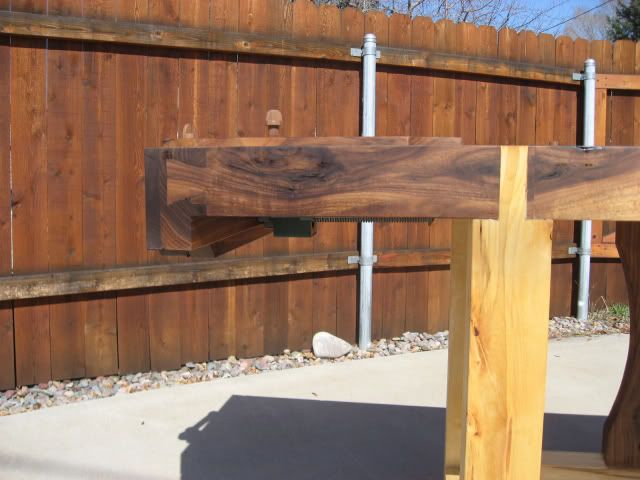 -- In theory there is no difference between theory and practice. In practice there is.
---