Well I got myself out in the shop lined up the fence for the miter saw and leveled it to the bench. I also drilled and ran the vacuum hoses to the saw, at first I wasn't sure what to use to connect the hose to the saw but 1 1/2 PVC pipe works fine with a couple of wraps of duct tape to snug it up
I placed a small vacuum that I use to use to clean out cabinets after I installed them under my bench, it is small enough that it really don't take to much room and is a powerful little sucker for its size.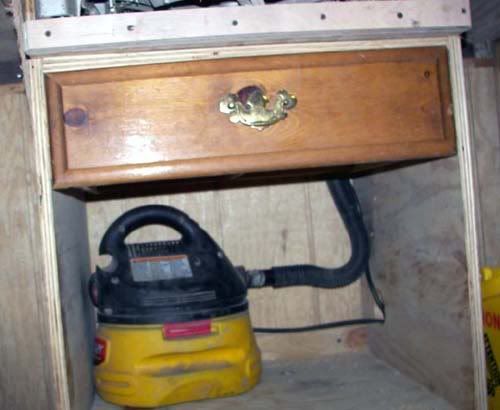 all I had to do was plug my saw into the main plug and the vacuum in to one of the two accessory plugs, and turn on the vacuum. now when I hit the switch on the saw the vacuum comes on and pulls a lot of the dust through it. also it runs for an extra 10 seconds or so to to clear the hose which is nice. I guess the other outlet is for a task light.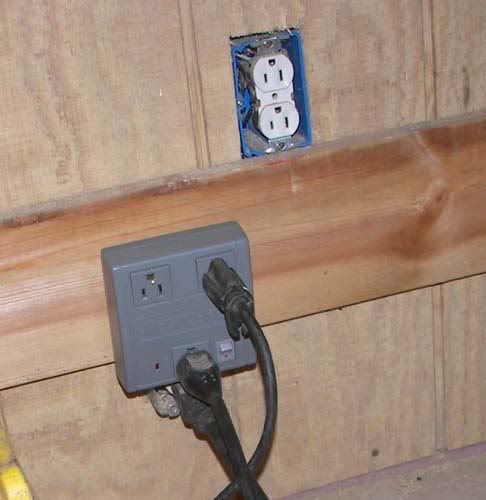 I got my gizmo at sears for 22 bucks I know Woodcraft also has them I think their are 32 or something like that but I could be wrong on that.
Joey
-- Joey~~Sabina, Ohio http://sleepydogwoodworking.blogspot.com/
---