Hey everyone, well I guess I was just plain not paying attention when posting my last blog explaining my rustic sassafras hiking stick and cherry spoon work. I totally forgot to add some pics in of these…lol.
These would greatly add to the experience of my past Saturdays wood working session.
So here they are!
Pic 1: Some new fresh cherry ready for some spoon making!
Pic 2: Roughed out blank ready for greater detail. Finished project can be found here: http://lumberjocks.com/projects/71698

Pic 3-6: This is my cool and unique sassafras hiking stick that I made for Jenn when we go on our hikes.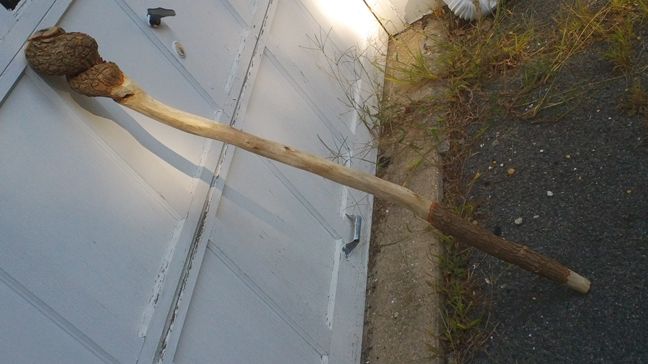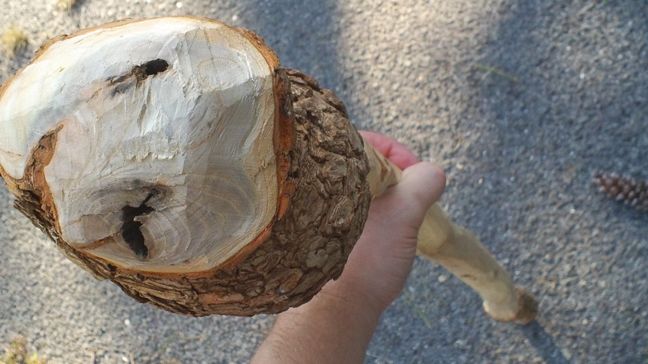 Now thats more like it, some visuals to help out the words…lol.
Hoping to be back at my Exercises in Artisanship series soon with a new plan I am in the works of giving a trial of!
Sorry for the short blog but I did want to add the pics just in case anyone who was on the previous blog wondered…..uhhh…wheres the pictures?.....lol.
All the best friends,
Thanks for looking in!
Joe
-- "Always continue to learn, laugh and share!" JJW
---