This particular blog goes out to the beginner woodoworking enthusiast as well as the experienced handplane guru who just enjoys looking at planes.
I would fall in between the two catagories and more on the beginner end myself by far….lol. But this is something I mostly hope beginning wood workers that want to start building their own handtool kit will see and read.
One handplane need not cost $200 dollars and up folks….lol. Lie Nielson makes top shelf tools no denying it….but I recieve their catalogs and I laugh. I would be afraid to pick up one of their beautiful planes in fear of scratching it…lol.
Now this is no knock on the Lie Nielson company at all….they make wonderful and great tools, but it is a chance to show some real beginners that you don't need to get totally disgusted and have to save up for a year to own a nice jack plane, a few saws, etc and work wood on a self built bench!
This very expensive element without a doubt steers many possible intruiged handtool students away from picking it up at all….why?....too expensive!....lol. The part to me that is not funny…this means many people especially the younger generations will avoid learning this craft and will turn to something else.
This is where the auctions, flea markets…and even ebay…and there wonderful…....shipping costs…..lol…...will still get you in the game fast with a few tools and without signing over a loan for only one tool by some of these much higher priced tool makers.
Here is a slideshow of a recent Jackplane from a weekend auction that I brought back to life. With some supplies and some understanding of using a wire wheel….you can get so many ugly ducklings sitting in rust to chime again with real charm!
Take a look!
Pic 1-4: This sat with 2 others…..and $15 was for the asking…..I looked it over and felt this had promise…...I could have haggled for $12….but…..I just felt it would be worth the whole $15 so I hauled it home in my pickup truck!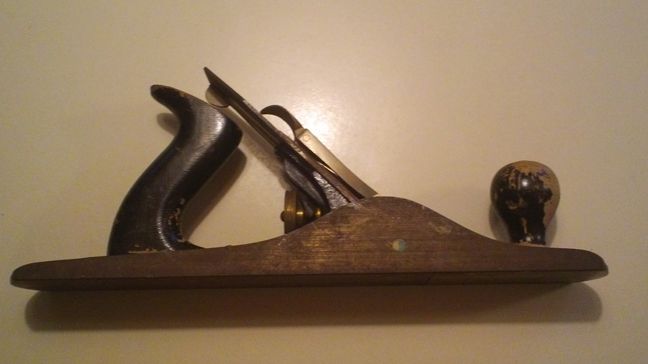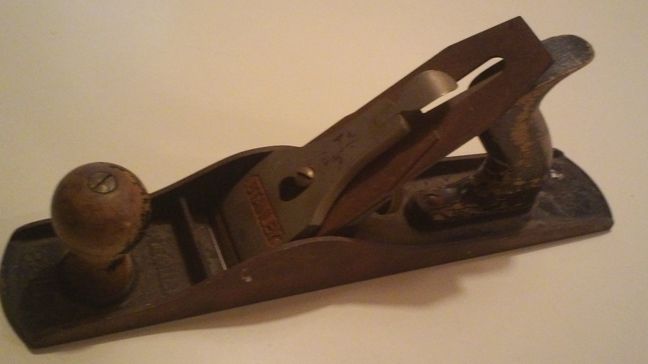 Pic 5-7: I began to strip it down and get the WD-40 flowing…..I was going to do this resto just for me….I realize there are far more intense cleaning methods for collectors out there….but this is what the whole blog is about, someone that just wants to clean it, enjoy it and use it. I knew I had some real decent work ahead of me….lol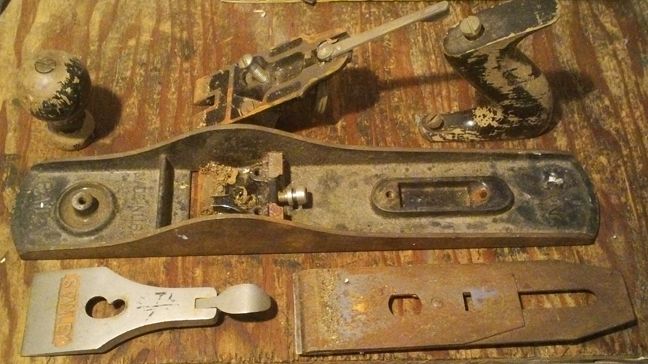 Pic 8-12: Much like the last cleanup I carefully used my wirewheel to wisk away the embedded rust and age. The totes were hand sanded, filed then oiled. Safety note…WEAR GOGGLES/GLASSES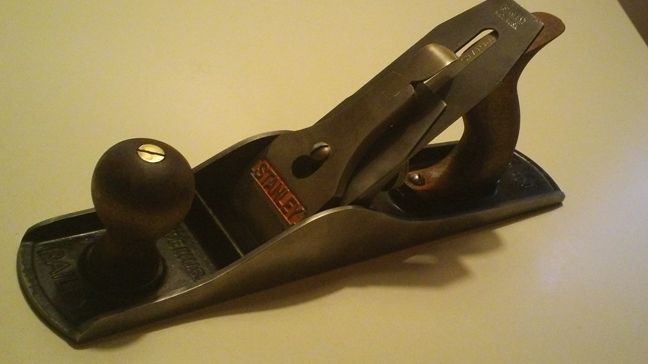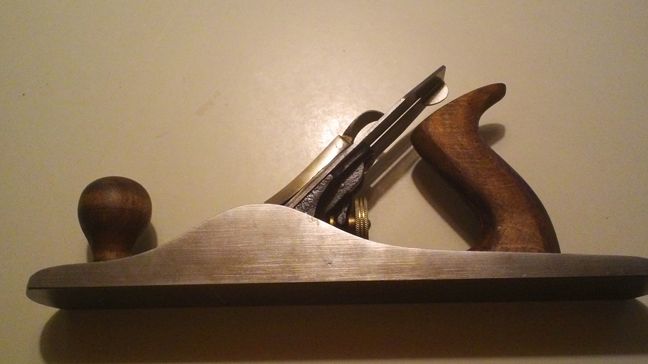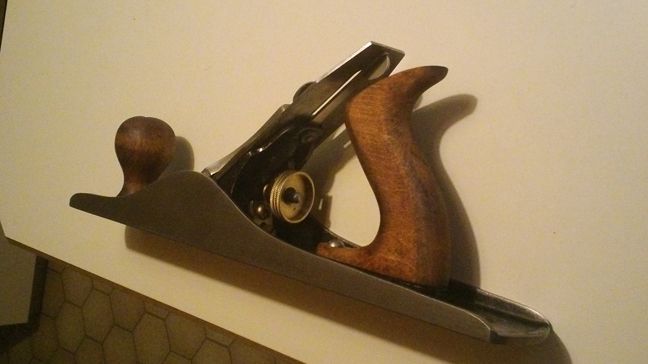 Pic 13-15: This method using the wirewheel, sanding etc. requires a lot of hard work, but you can really accomplish a desirable finish. This cleanup/sharpening job took me about 4 hours or less give or take breaks here and there and just enjoying it all.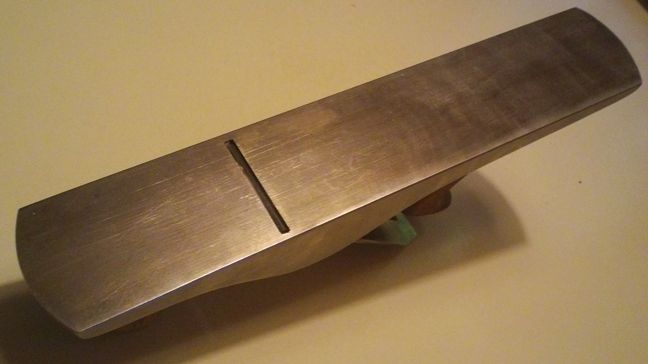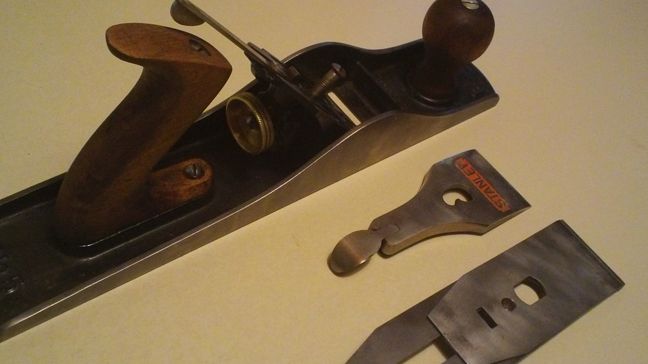 Pic 16: Got the blade in very simple condition….but not very sharp….so onto the diamond stones and then the strop with green compound. Seriously friends…I would use nothing else than the diamonds…....10-15 mins and I am back to my bench with a tasking edge. Again…..I realize Diamond stones are costly….and a good combo stone with oil will do a beginner just fine. You can also get an old belt and make a strop! Learn this way first and work up to some Diamonds….you will not regret them!....lol. I need to go back and add my 8 degree camber to this later….I forgot..lol

Pic 17: Shaves the arm hair right on off…..this deal is ready for some shavings!

Pic 18: Ahoy handplane pirates!!!!!...we got ourselves some fine sweeping shaves!!

So get out there woodwork adventurers and look for a rusty handplane! Out in the land of rust and junkyard relics lies many hidden handplane fortunes priced for far less than you may ever have thought you would pay…and a little work and sweat and you too can have a wonderful user to enjoy your next project on!
Have fun and pass it on to someone new to the craft.
Thanks for your time and talented inspiration, I saved one in the till for ya!
CHEEEEEEEEERS
Joe
-- "Always continue to learn, laugh and share!" JJW
---