Hello gang, thought I would write about a cool learning experience I had in an auction pick from this morning.
One of the regular vendors has tagged me…..the saw guy..lol. "Hey saw guy…I got one here..take a look"….lol. Now….here was the perfect moment for me to decline…...be big about this madness and say…oh no….I mean,......do I really need another handsaw? Well, I suppose all of you know the answer…......SURE I DO!.....LOL
This one was older looking….nice larger teeth to it..all complete with a little rip filing and this would be sweet for the till. I plunked my 3 dollars down and I was off on my voyage of further searching.
Saw the medallion….Richardson and Bros…..Newark NJ?......LOL. Well living here in NJ my ignorance had me laugh and think I had a cheepo Disston look alike but at the same time I was not completey sold that it was cheap at all…..it just felt weighted right…and looked of quality.
Of course we are so lucky to check all of this on the internet and this afternoon I was really interested to read about this company…they really made some nice quality tools.
Anyone that has not heard or read of this companies history here is a link you might find of interest. http://www.wkfinetools.com/hUS-saws/RichBros/tools/rb-ToolsIndex.asp
I was really thrilled to learn about all of this…and I believe this saw is a pretty early 1900's piece.
So I began to clean it up for the till and the shop and here are a few pics to take a look at what I think is a very nice saw.
If you are new to the handsaw collecting madness and just getting involved…you might also enjoy my last project…my saw till. If that is the case…here is the link for that. http://lumberjocks.com/projects/66125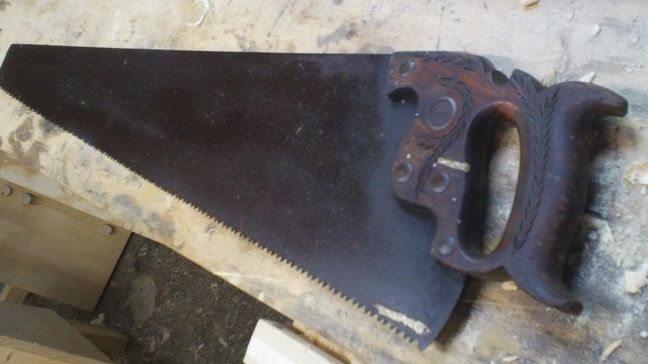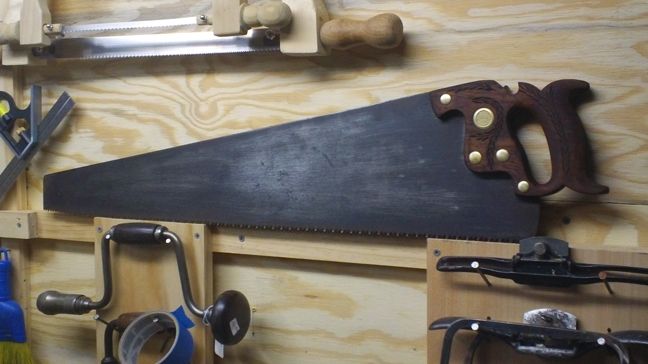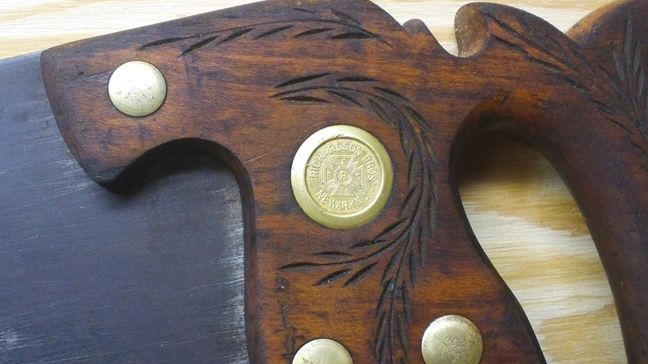 Here is some fun memorabilia found on some of the web searches.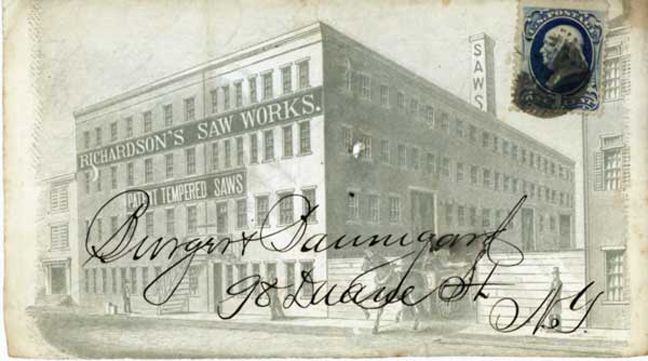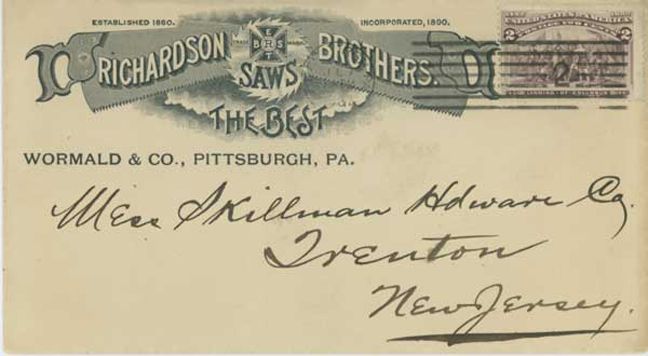 I really love this saw…..I wet sanded the blade, hand sanded down the handle and put on some Watco Dark Walnut Danish oil on it. I used Brasso Metal polish for the medallions and screws.
Look nice in my shop…and look forward to filing it and getting it working.
Ok….. back to the tool tote…..lol. Here is the blog of my latest project in progress….http://lumberjocks.com/jjw5858/blog/30271
Have a great evening and be well friends!
Joe
-- "Always continue to learn, laugh and share!" JJW
---