Hello one and all of the woodworking world. Here is my final roundup of ideas, lessons and shavings so I can finally put some of my Disstons in a nice comfy home to showcase and enjoy.
Pic 1: With my chip carvings added I used a counterbore bit I got from my tool chest auction find….awesome find check it out http://lumberjocks.com/jjw5858/blog/29741 then preceeded to brace in the counter holes.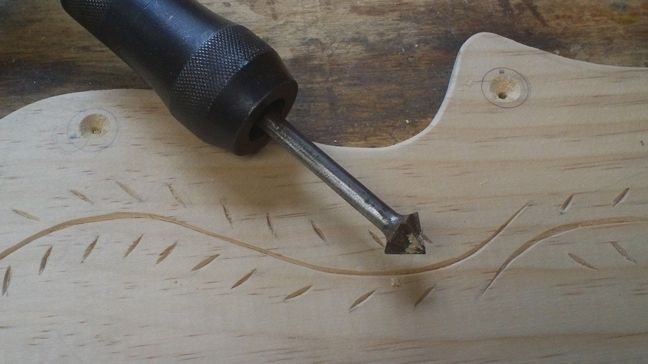 Pic 2-3: To achieve the same drill holes for both sides I simply faced the pieces together and used a small nail to gently tap in the 2nd pieces drill hole setups….sometimes simple old school works even when it seems amatuerish.

Pic 4-6 Browesing through lowes wood ornament section…I saw a small bag of buttons for finishing cabinet work….I said these can work fine..and then looked at my dad and smiled…"hell ya know I am gonna make my own!"…lol. For me….more fun to do it all by hand….has more soul in it. So I chucked down the bag, had a laugh, then back at the shop took a poplar dowel and got to work. Simple file chamfering….in this case a little edgy and rustic…would fit the bill just fine rather than a too machined look, so this made good music. File about 4 strokes…turn…..4 turn….4 turn…..next thing the rhythm forms a pretty neat little chamfered profile…then get some delicate saw work going…and you fashion up some wood buttons! I use a little light skimming across the top of my file to flatten as needed.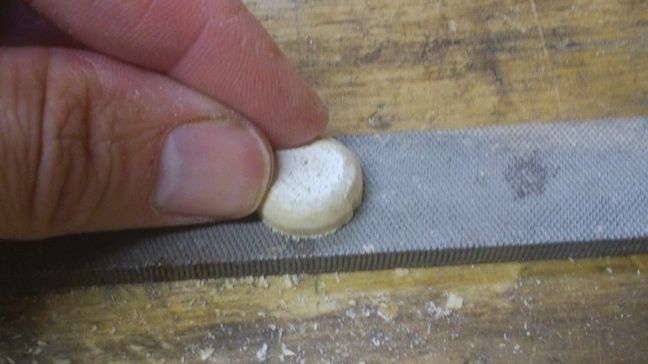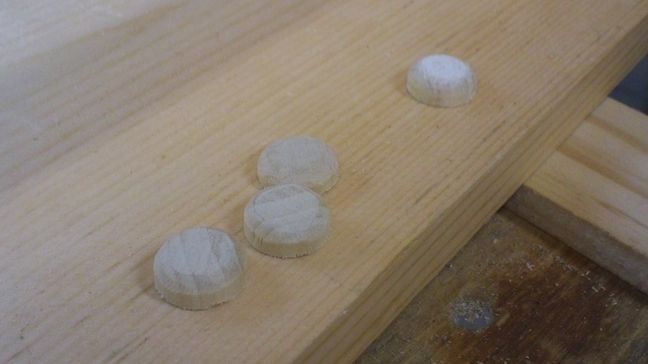 Pic 7-8: After bracing in my spindle holes I began with a combo of mallet and a little candle wax to work them in. The key here was light taps…and easing all three inward and then joining the top bracket…then….taking these out of the vice and attaching them to the back.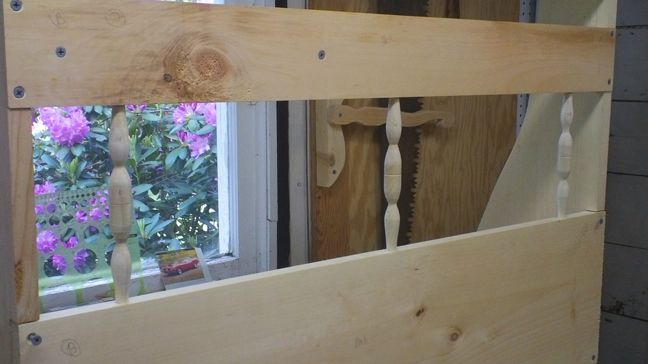 Ok…....the back is attached…all seems to fit better than expected. The process went well for having humidity twisted and cupped pine …..lol
With all of this now completed…I went on to break down the pieces and sand them, shave up where needed….etc, etc. Finally went to my watco dark walnut danish oil and….....................we have a brand new baby till…lmao. Check out the final on my projects page!
http://lumberjocks.com/projects/66125
-- "Always continue to learn, laugh and share!" JJW
---