Hey friends, I wanted to share a project/blog….that never got on here, as it was done probably in the late 1960's from what I have learned.
I remember as a child going and snooping as all young kids do..and going into my Grandparents bedroom and being in awe…of this wooden closet…lol.
My father told me that this became a side project of my Grandfathers and he did it as a pastime hobby.
I am amazed that the work is so clean all done in Cedar…and so new looking right up to this very day.
My Grandfather was not a woodworker by profession at all…just enjoyed it here and there and loved to paint more than anything…lol
Here are some current photos of his work.
What a wonderful woodcrafting investigation process…looking and capturing what he had created some 40 plus years ago.
All that wondeful clean cedar..like all the puzzle parts meeting as best as possible….very cool.
It's amazing….there I used to walk and snoop all of 5-6 years old…looking at it all I suppose in wonderment of all the grain and color…the fascination of the texture and look…all kids like hidden compartments too….as this had in it.
Now at 40 years of age..here I am..just the same wonderment…and deep appreciation of this fine work..looking and loving the hidden treasures of what woodworking offers us….connections to our insides….challenges to overcome in life as well as the shop project list….and friends made through the art of learning together.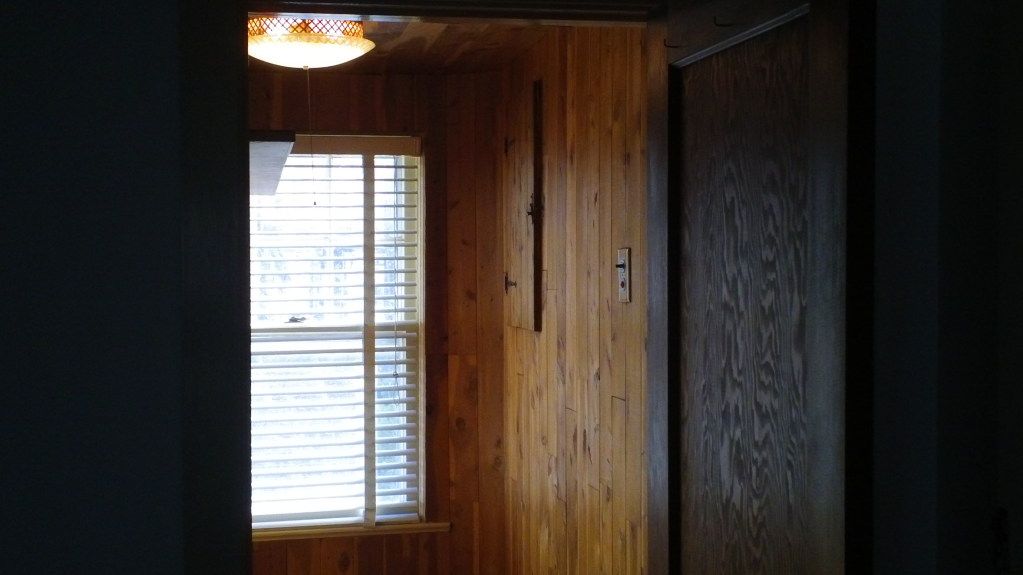 So here it is….my Father tells me he thought the cedar pieces were cut with an old Disston backsaw….I am lucky to now own and use that same saw.
In closing I ask the younger woodworkers/people…(even though…ha I am not claiming to be that old…..yet….lmao)....whatever your talents may be…...from carpenter, cook or artist…stop and respect the works of those before your time without being too over confident or souless to something you may consider …..old and outdated…lol
For the hammer and nails…saws and planes are there to hone a learning persons will to craft wood and achieve your goals….don't be surprised how much your inner self also is taught lessons from these fine exercises…..in living your life.
Live and laugh a lot
Thanks for the time and your talents,
Joe
-- "Always continue to learn, laugh and share!" JJW
---