Ahh…... the sweet sounds of thin shavings tearing in perfect rhythm…...followed by more shavings….lol. What is it that we love about these old Stanley planes?
Here is just a wonderful foursome I was lucky enough to obtain in the last few months via auction madness..lol
From top to bottom #3 two #4's…(I know…the madness!) and this boss 4 1/2!
Out of the four one needed a little TLC the 4 1/2…..and 3 of four needed a light honing on the stones.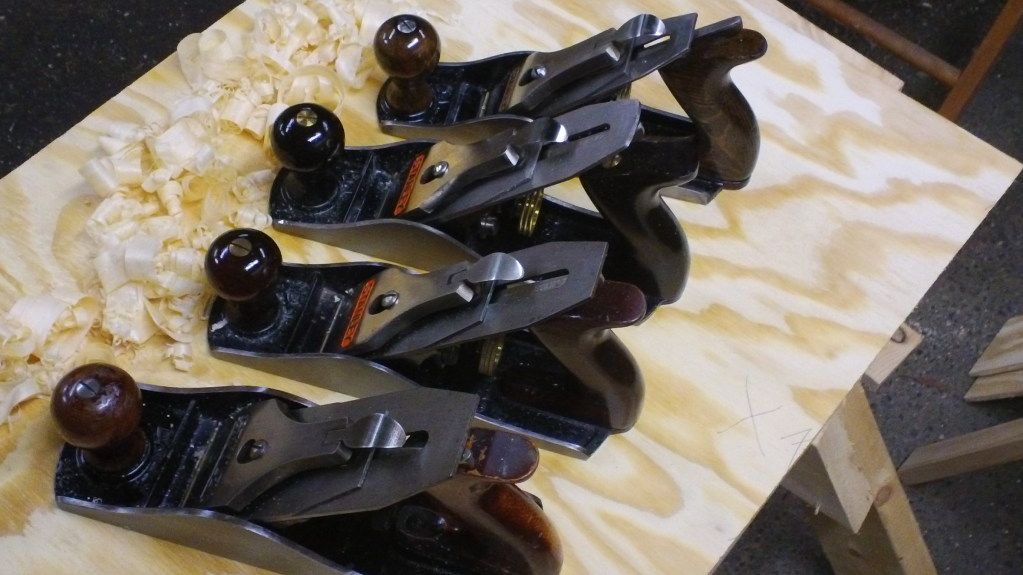 I won't get into numbers….but I got all of this for LESS THAN…one Veritas or Lie Neilson #4 handplane!...with change left over.
The Veritas and Lie Neilsons are awesome….no argument….but they get so pricey in my outside workshop they would be just too dam pretty for my liking…lol
Which I find is one of the true charms of these old schoolers…....their patina…rust…grease….the smell of experienced working hands that once made these instruments talk to the wood and create well before I was an idea….lol
Also the lines…..these old handplanes have the lines and artisanship of what wood working and garages all over this country for over 100 years is really all about…..wether it be an old door needing some work to fixing your kids soap box derby car. From making a pile of shavings and earning your stripes as a jointer all the way to achieving your first rocking chair build…..they were and will always be a shelf for these Stanley planes.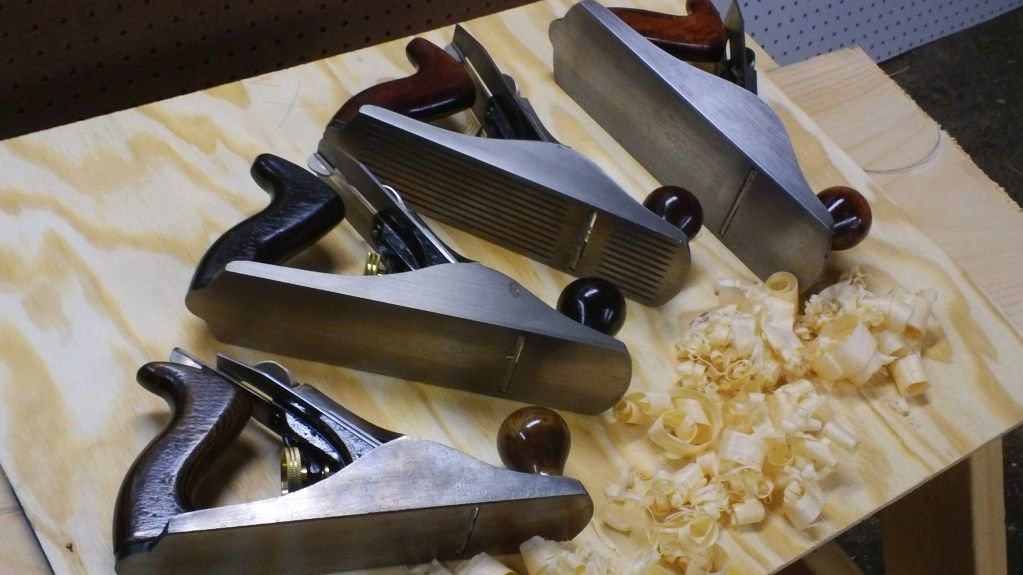 I think these are the new…old cars….lol…..your really not that …."cool".... in the ranks of the wood working world…..until you at best own a 40-50 year old Stanley #5….lol…crazy…..but I think it's become true.
Perhaps this whole plane mania business comes from our primal instincts?....I believe it does….the feeling of satisfaction as a human can power and learn to tame a working instrument made of iron….cutting wood and ultimatley make something from it all.
Who knows….lol…..I think it is also a historical comfort to those who are old enough to remember a time when things were slower…when our country made such craftsmanship like a badge of pride.
Now we stop into Lowes and pick up a twenty dollar #5 Stanley …..plastic handles….crummy blade…using one is like seeing your favorite vinyl record getting stepped on and tossed in a bin. Makes me scratch my head and go ….what happened?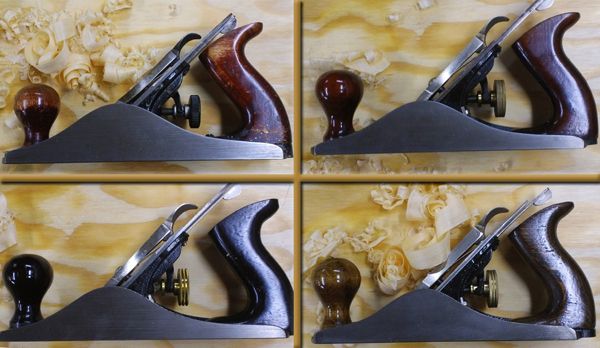 I guess all we can do is enjoy it…it's too fun not too…lmao. Enjoying handplanes is a like partaking in a special underground society in its own whacky way. Thousands of people collect them, build with them, clean them, pamper them, pay more than they should for them…lol….but somewhere on our globe in an old workshop at this very moment there is that person just dropping the fresh sharpened blade in…clipping the cap…hear it??....and ahhhhhh…..there it is again friends…those dam wonderful shavings!
Great shavings to you all, have fun!
Joe
-- "Always continue to learn, laugh and share!" JJW
---