It's been a couple weeks since the shop was completed and I'm starting to get time to enjoy it. Here are a couple pictures of the epoxy master floor going down. Here it's being spread with the notched squegee included in the kit.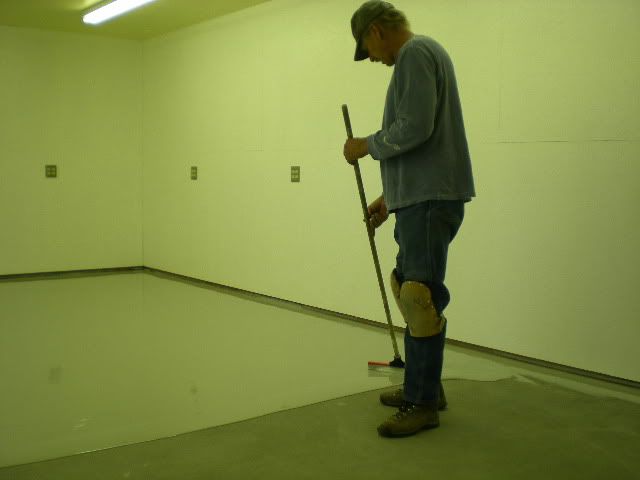 And then rolled.
Got the hydronic heating system in and running and none too early. The mountains around here have gotten snowed on 4 times in the last 10 days and it's not melting off. Here's a pic of the hot water heater, circulating pump, pressure guage and air purger.

Started moving the tools in. Here is the Ridgid corner: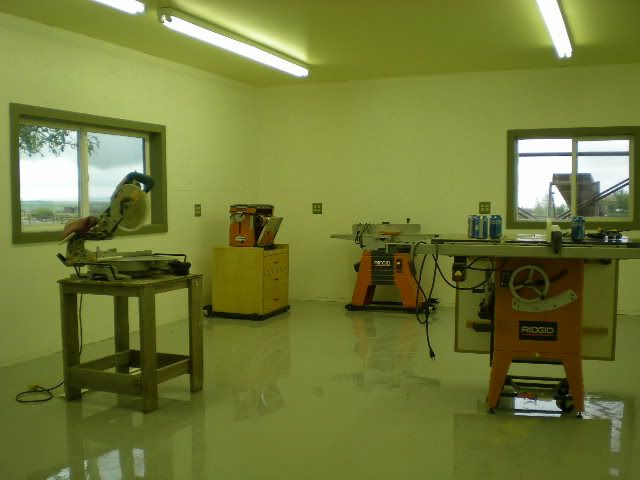 And some more, including remnents from our toast to the completion.

The cabinets were made earlier and painted with leftover paint. They have a little more color than I was expecting, but it softens the harshness of the flourescents a bit. And, it's not as green as the pictures suggest. The lighting in the shop is very good with the high gloss floor, exterior windows, and gloss white walls. It's hard to find much of a shadow anywhere except directly under the cabinets.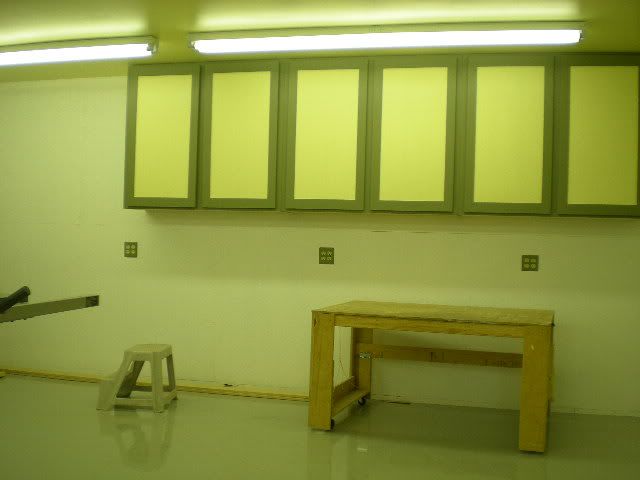 This blog has been a good place to summarize how things have gone. And it's been great to get the encouragement and suggestions from you LJ'rs. I may start another series on outfitting the shop, starting with a new mitre saw bench. The old bench, along with my router table was demolished when we cut the door to the new space.
That's all for now.
-- Trees, a wonderful gift --Joe--
---