It's been a couple weeks since the last entry. Vacations and other priorities have slowed things down but we're still making good progress. Here is a picture of the insulation before the interior sheeting and drywall.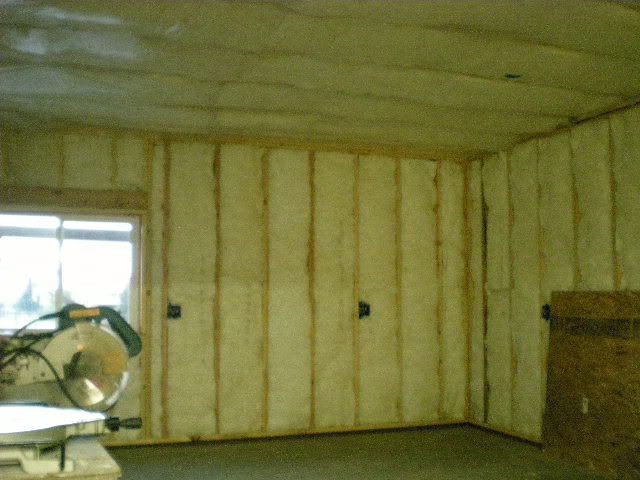 The wall behind Steve has the electric panel, an air line, natural gas feed, the hydronic water heating manifold, 220v outlet and vacuum ducting some time down the road. In hindsight, I wish I'd have put a few outlets in the ceiling.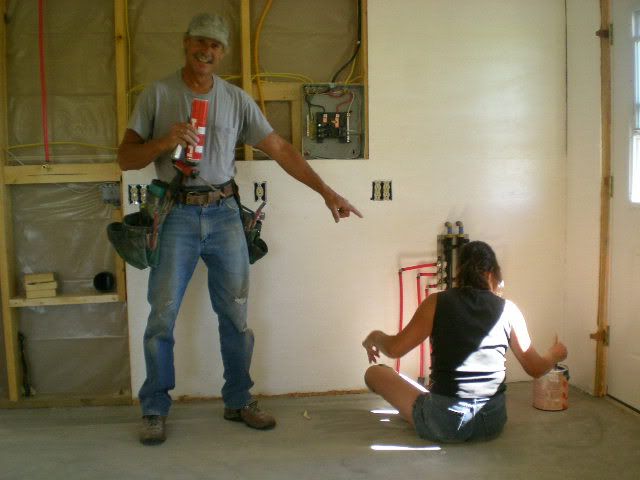 The walls & ceiling are painted and all that's left there is a little touchup and trim work. With Jane doing the painting, her influence added a little color to the shop and it really looks better. And all from left over paints. Ran into a measure once cut twice on the window case.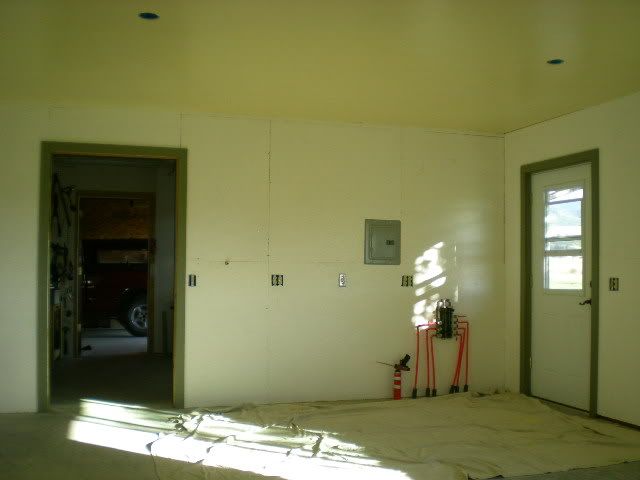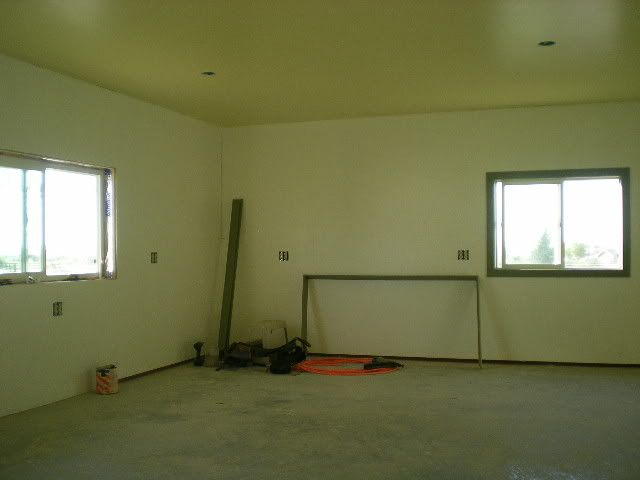 I don't know if you can see it here but the concrete finish is somewhat disappointing. While promised a granite smooth finish a series of problems ended with pits in some parts and closer to a broomed finish in others.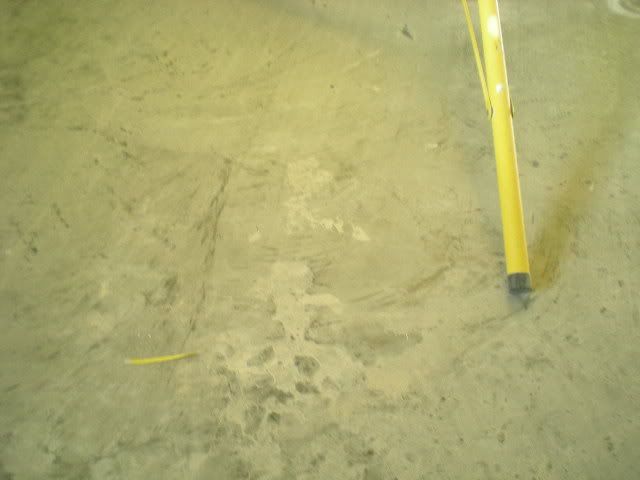 Fixing the floor is going to delay completion by a week. We plan to use a belt sander to sand down the ridges left by incomplete power trowling. That should go pretty fast as it took only a few minutes to knock down a 3'x3' area. The pitting can't be fixed so easily and so have decided to lay down an epoxy coating. The prep and drying time added the extra days. Hopefully, the self leveling nature of the coating will smooth out the floor. It should end up better than what I was expecting but also cost more. The floor is so rough now it doesn't broom clean. That's about the only disapointing thing so far in the build.
The gas lines are run and are being pressure tested tonight. The boiler, pumps, and plumbing still needs to be installed. The siding is painted and will go up in a day or two. A little topsoil and grass seed will dress up the landscaping.
-- Trees, a wonderful gift --Joe--
---