3 full days since the concrete was poured and things are moving quickly. Here is a picture from a distance.
The site work is largly finished and most of the framing is done.
There is good progress on the sheeting and I'm guessing that it will be done tomorrow, before the weekend.
Decided to sheet the interior with OSB instead of sheet-rock or plywood. Sheet-rock would have looked better but not as durable. Plywood would have cost about $10/sheet more.
You can see one of the window openings in this picture. That tree will keep a lot of the heat from the sun away.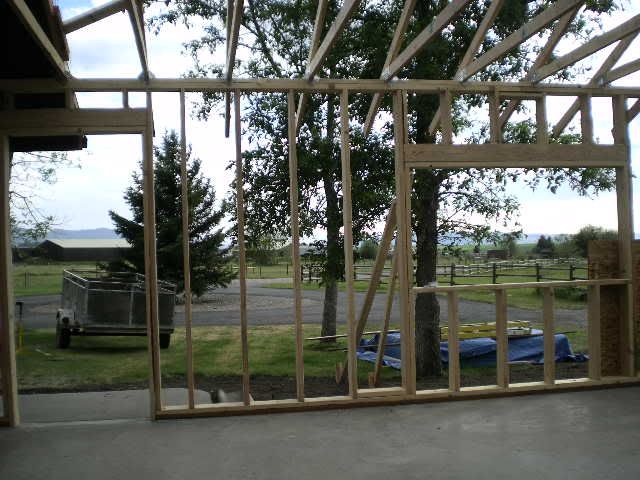 That's all for this week's posting.
-- Trees, a wonderful gift --Joe--
---