I realized after I did this, that Martin has reduced the size of the width of photo you can use, so the photo isn't centered, but you can see everything.
Yesterday I made a very quick modification to my original equipment Delta Contractor Saw guard. All the parts were in the shop, serendipitously, so it took me less than 30 minutes.
I had placed a wing nut on the back bolt for the splitter nearly a year ago. But this time, I actually modified the mount so that there are no nuts or bolts that are loose when I take the mount off.
Here are the parts I used, with a ruler for perspective:

Now I can put the guard on or off in 20 seconds.
I put a slot in the back part of the splitter so the back bolt stays in place, on or off, and you can slide it on and then tighten what used to be a nut, now it is a plastic and brass 5/16 jig knob.
Here is a picture of the slot I cut with a hack saw. The side you put the slot on may or may not be important. But if you put the slot on the other side, if somehow, the whole thing got loose, I can visualize the wood and the guard going forward together because of kickback pressure through the pawls. The upward position of the slot makes it even less likely to move.
The front one always was a slider, but it had a bolt fitting into a purposefully sloppy nut mechanism. I put a 5/16 inch T bolt through the wrong way and tightened it, and now have a plastic and brass 5/16 jig knob there also. Any kind of bolt would work, however.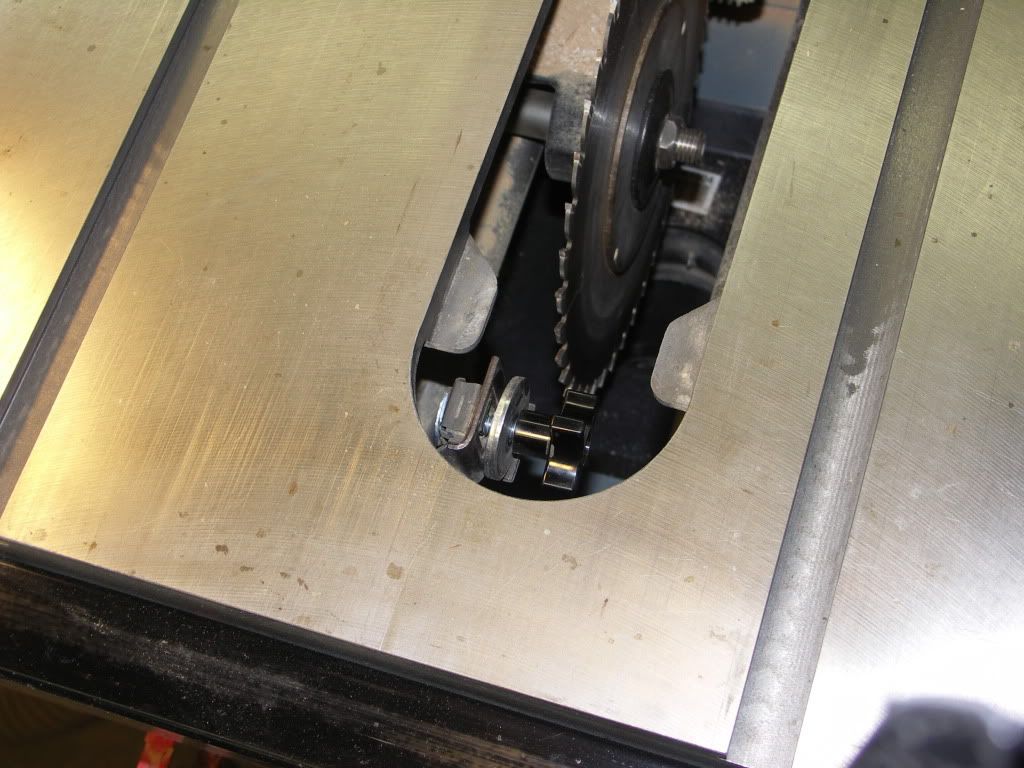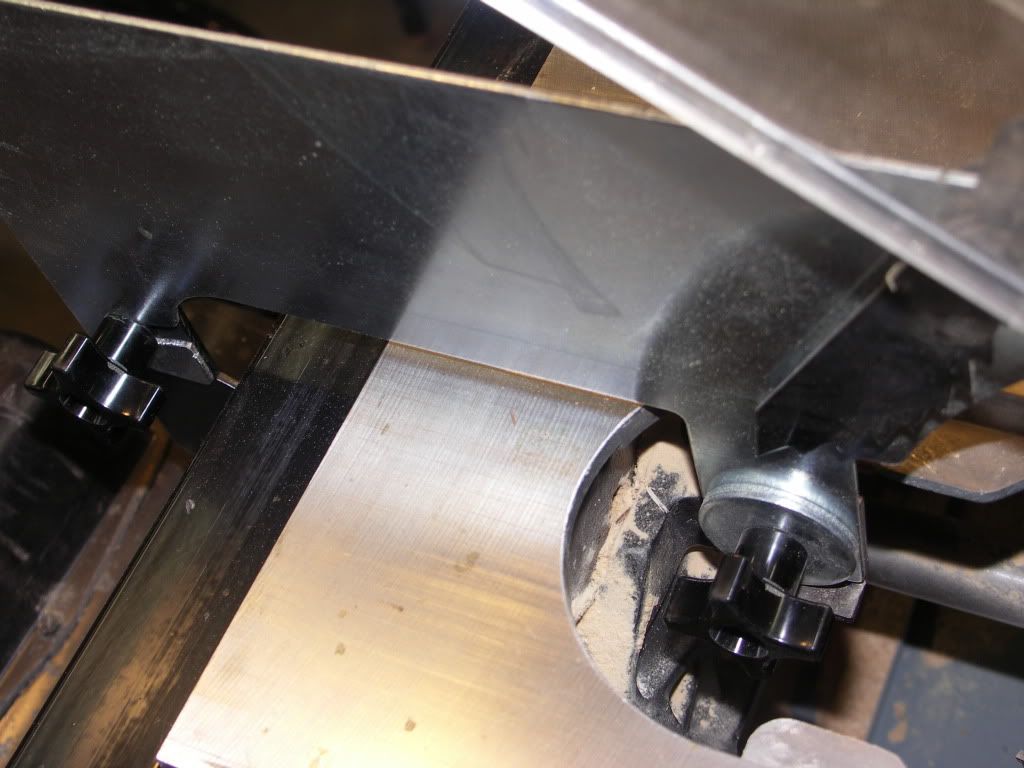 It used to take me just under a minute to put the guard on or off, and I had a bolt and nut to replace when I put it back on, and it took a wrench to tighten the front bolt.
Now I have it down to 20 seconds, and there are no loose parts and no tools needed. Just making sure the job of being safe is very easy. I use both hands and tighten or loosen both knobs simultaneously.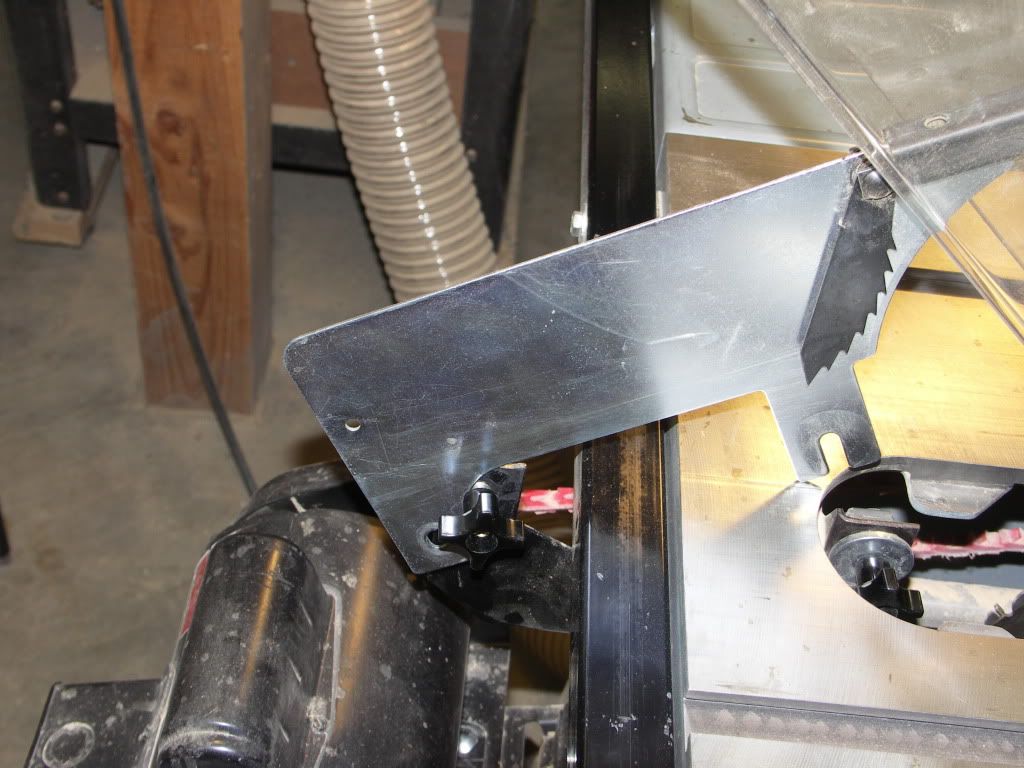 Of course I plan to replace the whole guard system, and I have already purchased some items, although the shark guard sure is tempting. The saw dust collection needs to be addressed in the next 3 months.
But in the meantime, I use the guard because it is easy, and it helps keep me safe.
-- Jim, Anchorage Alaska
---