We have been lolling around, occasionally venturing out to various parts of Maui. Been trying to maintain the LJ book list, which I have, but can't upload it for technical reasons. May have a work around, we'll see.
So since you asked for more pictures, here they are. Remember, this is just relaxation time for us here, we don't try to do much exciting. Trying to get some kind of picture of a whale for Dennis's daughter in Denmark, but not much luck. Whales yes, but no photo opportunities…...
Wandering the beach, a daily thing…......looking at clouds…....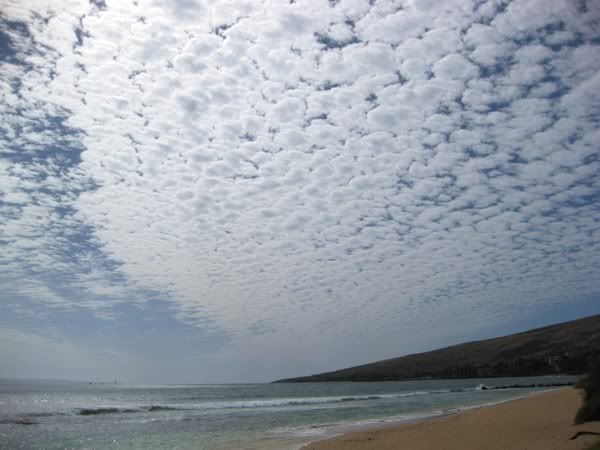 ...and more clouds…......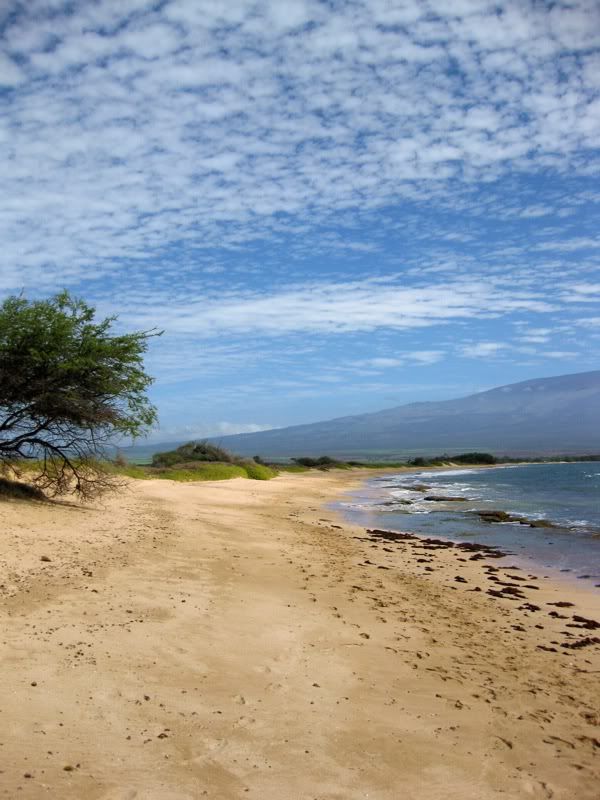 We go fast walking every day, in a packed sand area just over the dunes from the beach, a foundation of a long forgotten sugar mill is there….....filled with graffiti, but with an apology in the form of a dedication….....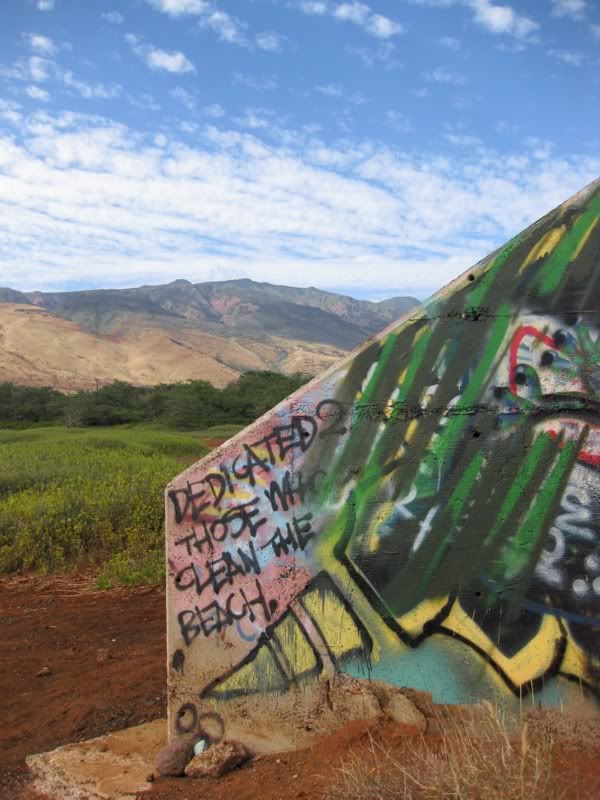 ...a view of those background hills….....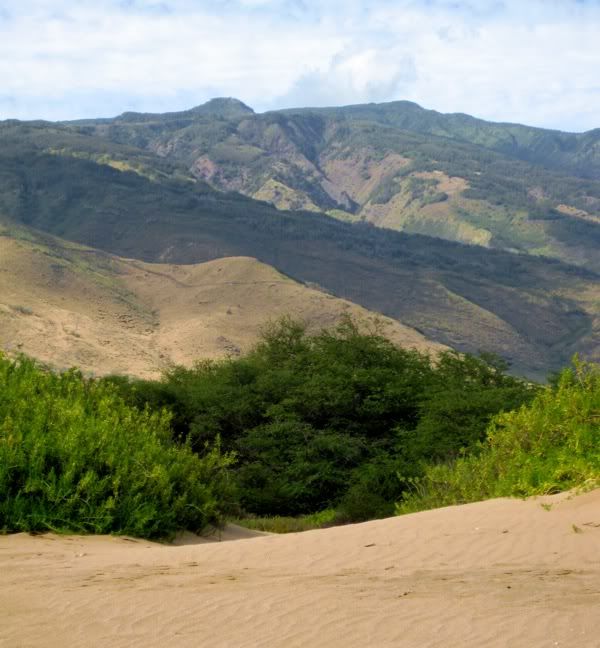 ...and a few smokestacks of a local power plant….......

This little guy thought if he held still, I might not notice him, as he blended in…....

We took a trip around the northwest end of the island…......here is a view of the neighboring island of Molokai. As you can see, everything is built on volcanic rock on Maui…......

Stopped for a picnic lunch…....caught Sherie, my wife, as she dared me to take her picture, she hates to have her picture taken…....

Saw a sentinel, in the form of a bird, obviously watching and guarding something….........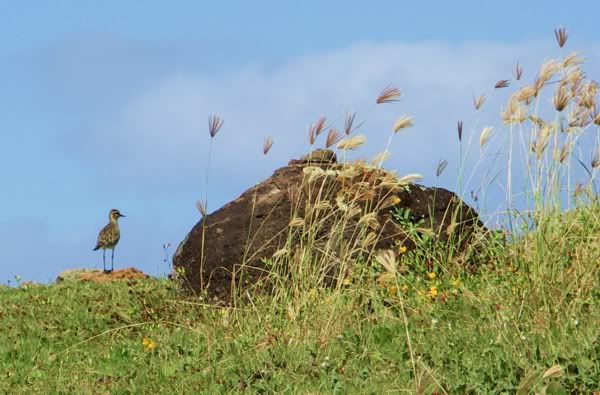 And I found out what he was guarding…...some ancient runes. They obviously spelled out something of importance to the ancient inhabitants. Accosting a passing native Hawaiian, grayed, face lined with the ages, I asked if he might interpret the stone edifice, and translate what it spelled out, for me and my family. He gazed at the stones, perhaps an ancient dedication to the gods, I mused. His eyes clouded over, I pictured him recalling scenes of nights about the fire, through the ages, telling the oral history of the long forgotten people of his land….....he then seemed to return to the present, turned to me and uttered…..Burma Shave. Oh well, so much for ancient runes and history….....(-: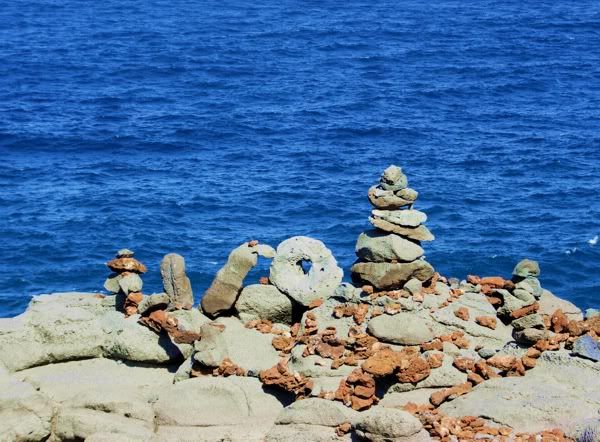 Later, we passed by the little hamlet of Kahakuloa. The road you see etched in the side of the hills is now paved, I remember when it was gravel. It is one lane. To pass, one car has to partially drive off the road on the hill side placing your vehicle at quite an angle, while the other car slips by. There is about 10 miles of one lane, extraordinarily curvy road with switch backs and s-curves. At this point we had 6 more miles of it to go….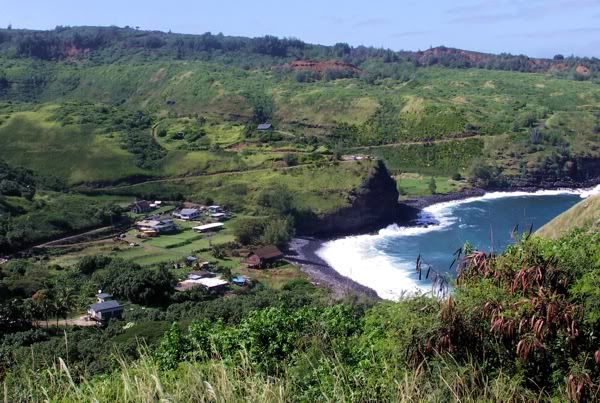 Closer view….......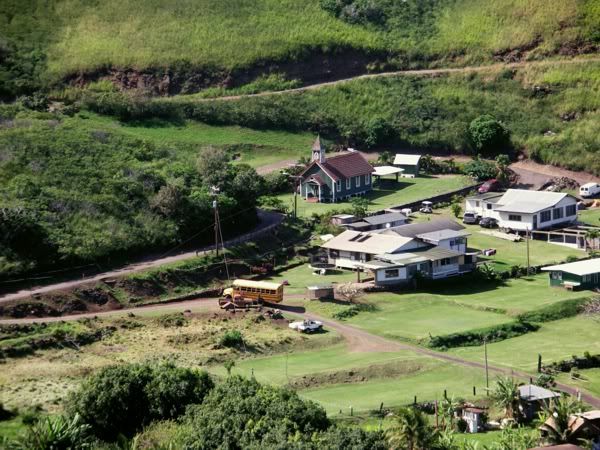 And then we wandered home….......what's this I spy waiting for me…......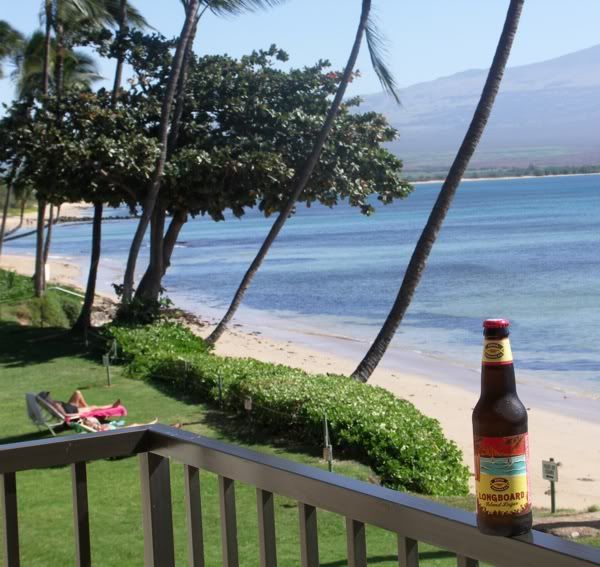 ....a cold Longboard Island Lager awaited me, as I relaxed on the Lanai, recalling our adventures of the day…....................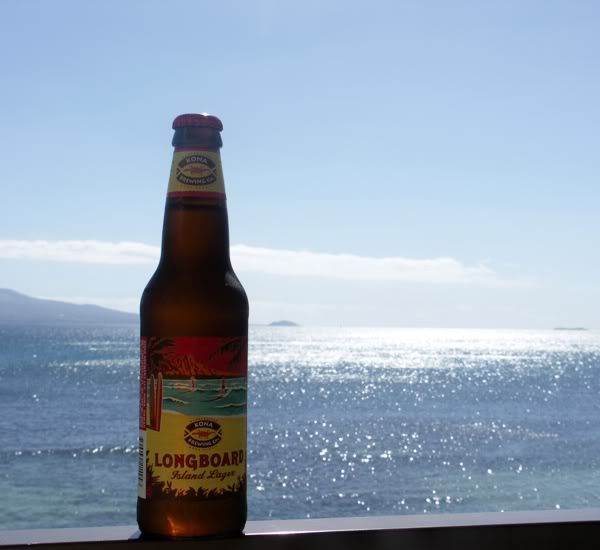 -- Jim, Anchorage Alaska
---