I saw Timbo's blog entry about an old Miller Falls hand drill, I have used those. And I thought of my Stanley Yankee Push Drill, and thought it was worth a thought, especially, since it is still in active use…......
I have an old Stanley Yankee push drill, anybody remember those? Still in use, and sits in my home made tool tote. My Dad had one, and so I bought one in the 70's…..use it to this day. No cords, no batteries, bits are in the handle. Quick for electrical, for a pilot hole for screws, and wood repair work, working on the fence and gates. Get it done before you can find the cordless and put in the new battery and find a bit.
Here it is in my homemade tote, of about 20 years, oriented towards electrical, but I take it for every repair in the house, and it sits beside me during every project in the shop:
.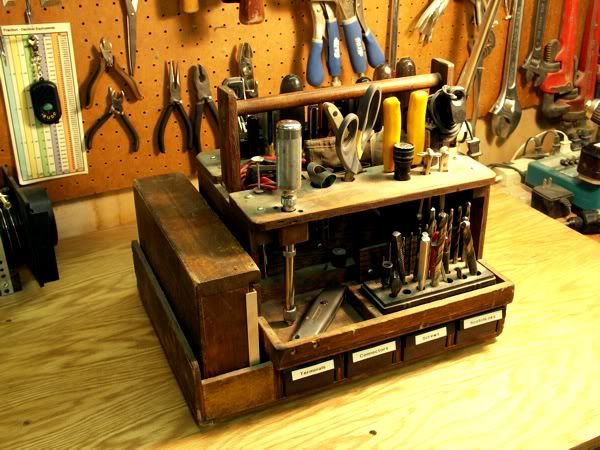 .
The Stanley Yankee push drill closed and ready for use…....
.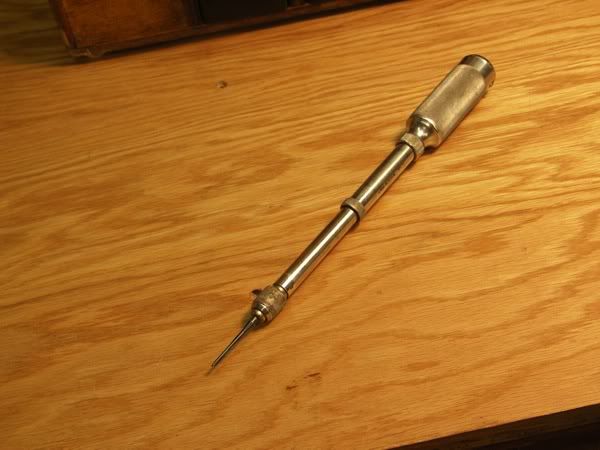 .
The drill open ready to select a bit…...
.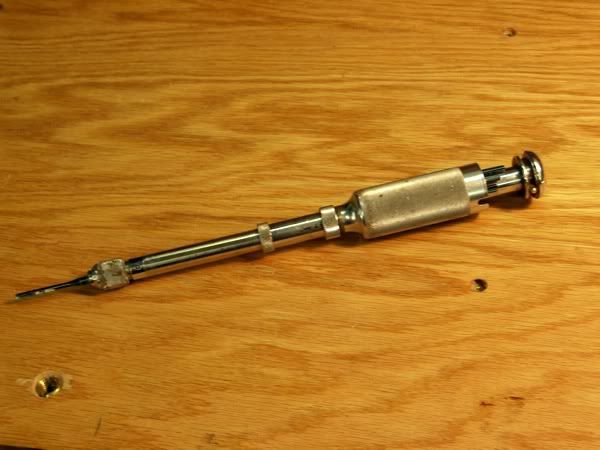 .
This is a good, but very limited tool. I love my portable drills. The box you see on the left side of my tote has a quick pick selection of all the bits you normally, and even rarely need for an electrical driver, and the bits for my portable drills are in the tote too, as you can see. But the old and simple stuff still does part of the project…..........
-- Jim, Anchorage Alaska
---