click the marker to see the address
Welcome to my workshop …
the home of chaos and clutter … or clean and calming – depending on where I am at in a project – and my state of mind!
pros – nice rural outlook through two windows and large sliding glass doors; a pot-belly wood stove for those icy cold Canberra mornings; I can work on full sheets of ply through my saw and 8' lenghts of timber through my jointer and planer (with a bit of shoving my big tools around a little )as most things are on wheels; I've managed to get a lot into a small space!
cons – can get a bit cramped when I'm disorganised; not enough power points requiring too much reliance on power cords draped around the place (I've only tripped over once – had a horridly swollen and blackened thumb nail to prove it – a turning blank (for band saw box, not turning – I have no lathe) fell onto it from a height; I need to put in some overhead ducts for a stationary dust collector – I hate! having to drag my current one around to connect to the big tools; I really need to build that work bench!
We live on a rural block and the workshop is in, what we here in Australia, proudly refer to as "the Shed".

Eucalypts through the window!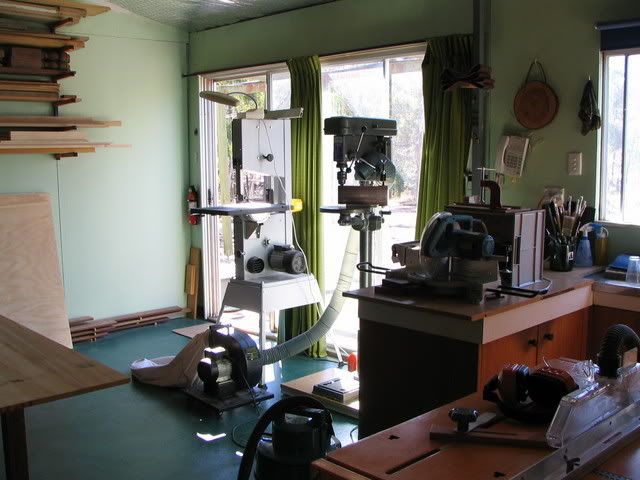 And my lovely tablesaw .. it shows up the workbench, though!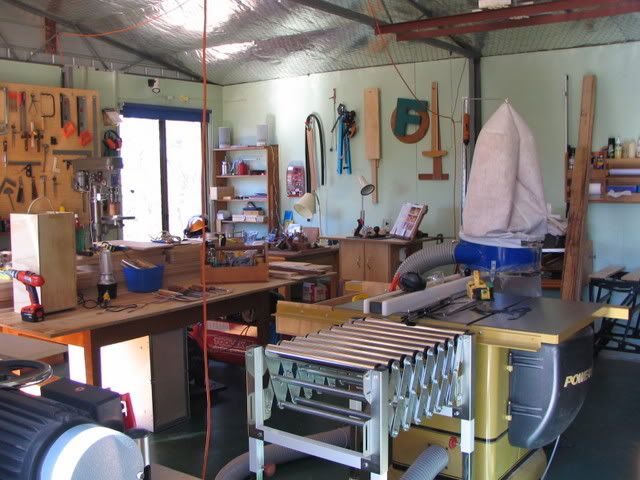 I love my bandsaw.

And just to show that I do use hand tools, as well.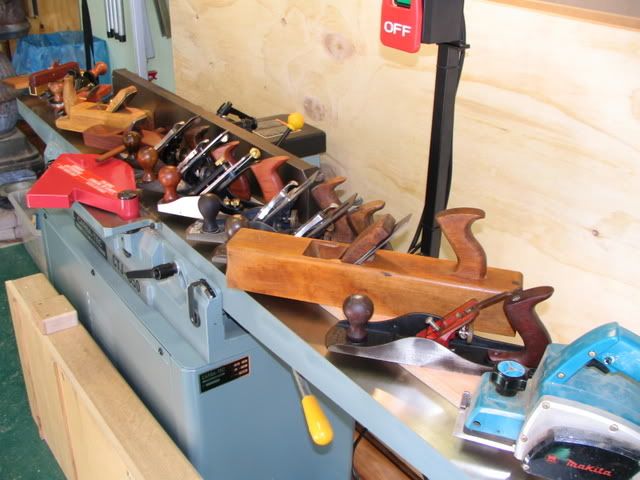 Hope you liked it.
-- Claire
---