We did it fellow Lumberjocks! The Pen Trade Roud 3 is complete!!!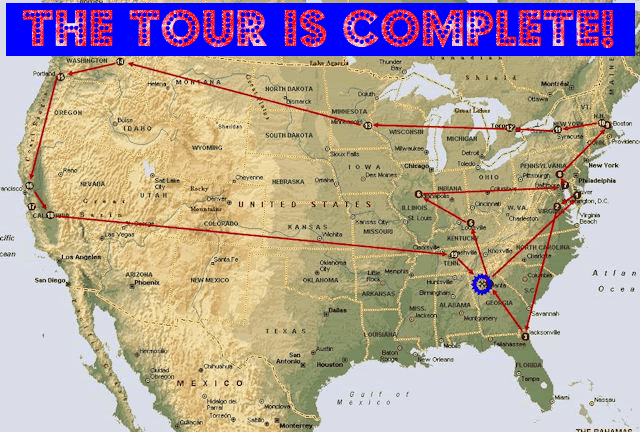 We've been all over the United States – DE, VA, FL, GA, KY, IL, MD, PA, NY, NH (whew!), MN, WA, CA and TN! Plus… a trip into Canada with a stop in Ontario.
- We've been in the hands of 17 Lumberjocks.
- WOW! Our goodies box has traveled over 8,600 miles!
- The pen box was 'on tour' for 165 days in Round 3. (as of 03/28/09)
- What started as 5 blanks, 5 pens and 5 kits brought us…
—140 miscellaneous blanks including wood from around the continent, antler, shell casings, corian
—13 finished pens
—17 pen kits
For comparison, here's a link to the blog with the goodies from the first swap. Pen Trade Round #1
Here are some pictures of what made it back to me:
The blanks are tired of traveling! They've tried to escape on the last 2 stops! ;-)

The box is PACKED with good stuff, the lid was bulging.

Here are 2 pics showing all the blanks and other materials.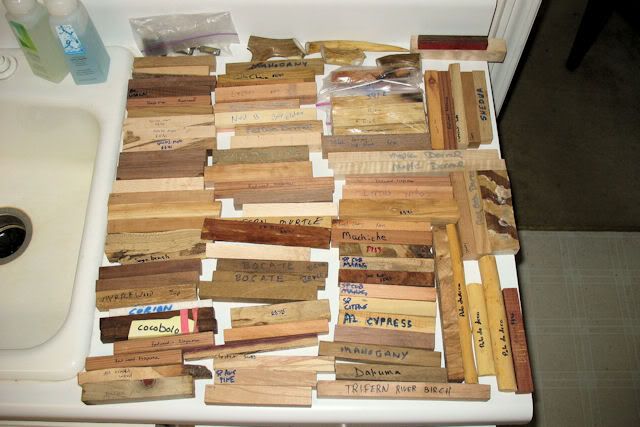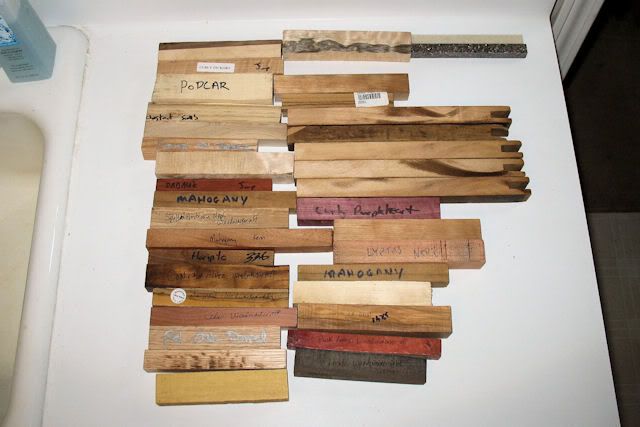 And here's a pic of all the finished work and kits.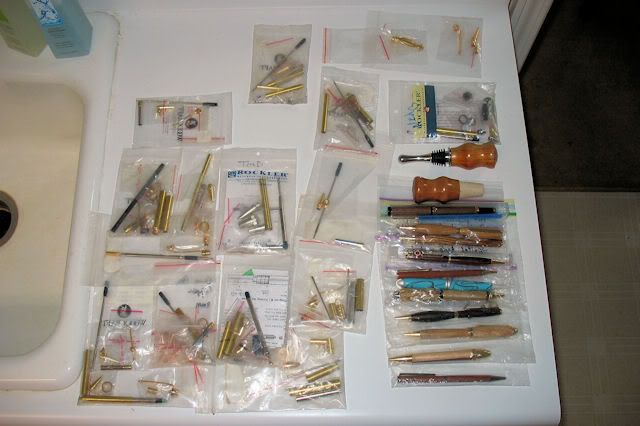 Here's a pic of the great stuff that I'm taking out of this round.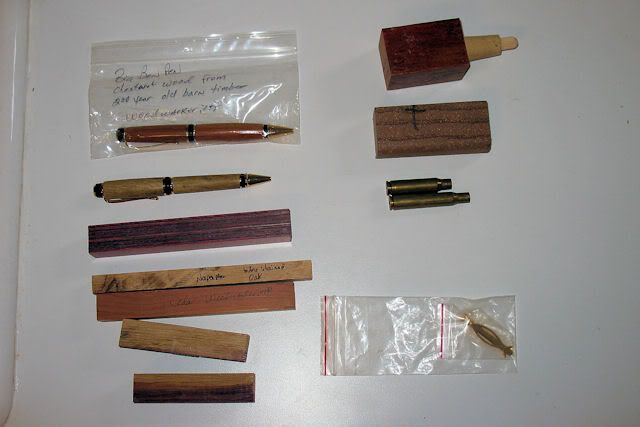 A HUGE THANKS to all the awesome Lumberjocks who joined in the trade and those that just watched our travels.
Now… stay tuned because we're not quite done. We still have the Challenge blanks from Karson and Steve (391 & 391b Challenge) that we need to get turned and posted up.
Thanks again everybody. Time to take a bit of a break and… TURN SOME PENS!
-- Tim D. - Woodstock, GA
---