Wow! Jeff's got the box!!! Check out his blog entry here to see all the great stuff that was in the box.
~ Das Map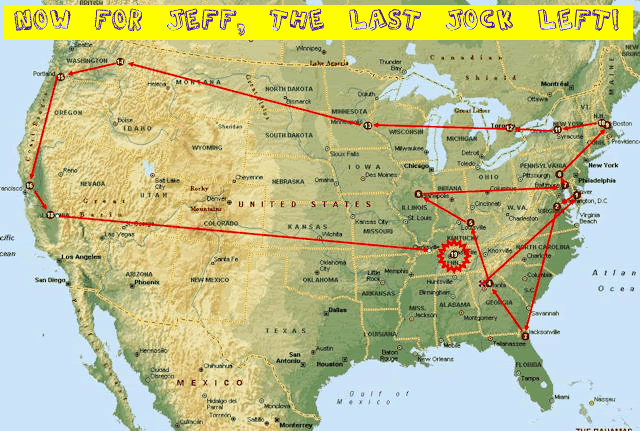 After Jeff the box comes back to ME! Woo-hoo! ;-) I can't wait to get this in and dig through this treasure chest. I looked back and saw the first post was 160 days ago – we've been 'on tour' for almost 6 months! Pretty cool.
~ STAY TUNED TO THE BLOG FOR MORE INFO ON UPCOMING SWAPS AND SWAP-RELATED EVENTS! ~
If you have no idea what all of us crazy pen turners are up to but want to know more then check out:
What is the Pen Turners' Swap and how does it work???
-- Tim D. - Woodstock, GA
---