Wow! We had a super-quick turnaround from Matt and some really cool stuff added.
He did a great write up on his takes and puts as well as some projects he did for the swap. If you missed it check that out here. I'm looking forward to getting my grubby hands on some of the wine barrel wood, I really enjoy turning wood with a story to it!
~ Le Map ~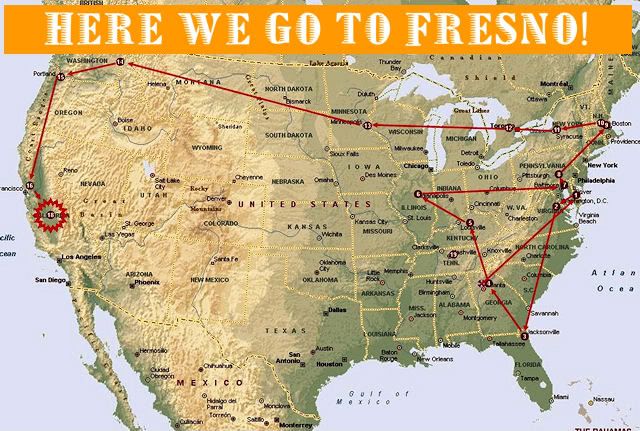 For those counting the dots, we didn't miss one… bigguy had to drop out due to some other commitments. We're on to jeffthewoodwhacker next and then back to ME! Woo-hoo!
Hmm, is there enough interest for a Round 4? Let me know!
-- Tim D. - Woodstock, GA
---