Great news for those that didn't see the previous entries, the box is safe and sound in Bruce's (CanadianWoodChuck) hands and will be on the way to Rikkor in MN soon.
We're all glad to see the box back in action and even more so that things are mostly OK for Ned. Make sure to keep him in your thoughts and prayers!
The map!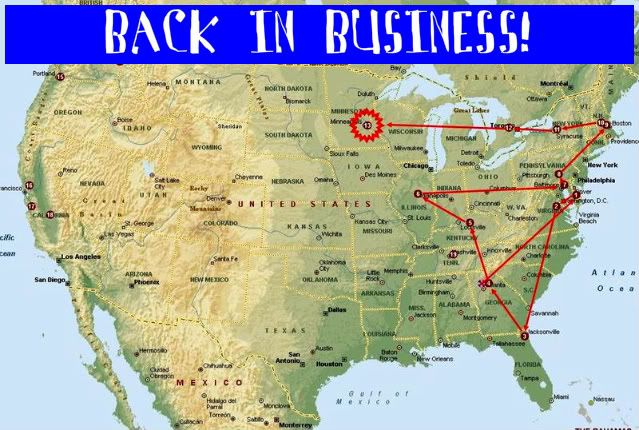 Canada Post told Bruce he should make it over to Rikkor in about 8 days, that's not too bad at all and gives him some time drool in anticipation!
Thanks again everyone – her we go!!!!
-- Tim D. - Woodstock, GA
---