Scott made the prediciton a while ago this wouldn't make it to him by Christmas. Looks like Santa was listening and his helpers kept this moving right along. You get an early Christmas present!
A little visual aid, a/k/a 'The Map':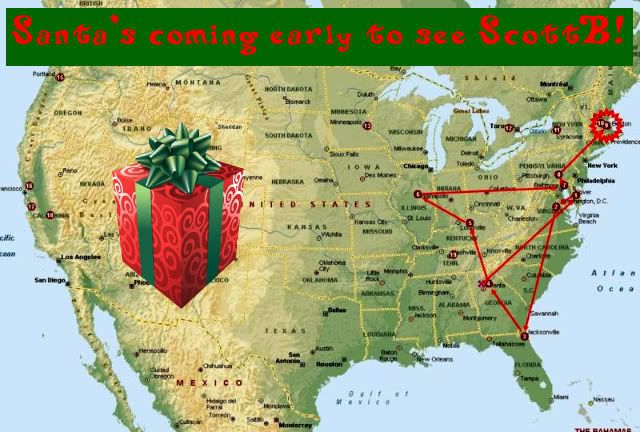 Enjoy Scott, looking forward to seeing what you do with these goodies!
-- Tim D. - Woodstock, GA
---