Decisions, decisions!
Lots of great stuff to choose from in Round 2. I have to admit, I made out pretty good on this! ;-)
For blanks I took some spalted oak ~ apple ~ pear ~ bamboo ~ sassafrass ~ English yew ~ spalted holly ~ red cedar ~ camphor ~ quilted maple ~ maple and cherry together ~ composite deck material
From what I saw these great blanks came from ryno101, Karson, scottb and rb765. I'm looking forward to trying them all but have to admit I'm very curious how the decking turns out – looks like it has the potential to make a really neat pen!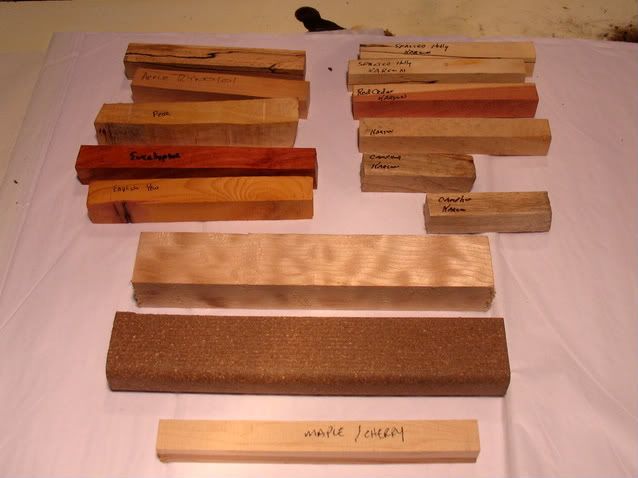 I got some pens as well – A neat chrome pen with a 2-color wood made by Ryno101 I also took out a euro in what I think is rosewood and a Sierra in blue acrylic made by Rikkor…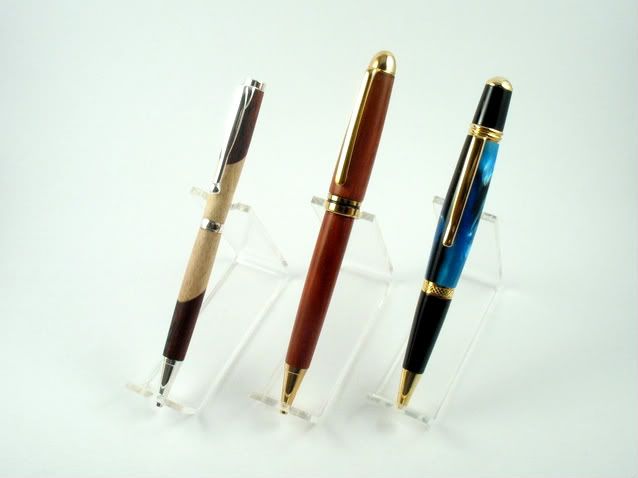 I'll add my goodies and get the box moving along, if you'd like to keep following and see what I added join us over at Pen Trade 3!
Thanks again everyone!
-- Tim D. - Woodstock, GA
---