The box made it to rb765 today! Unfortuanately Ron (bigguy) had to ship it off a little quicker than expected – his job has kept him running the last few weeks. He did manage to get a bullet pen and add a few blanks to the box before sending it along.
The map: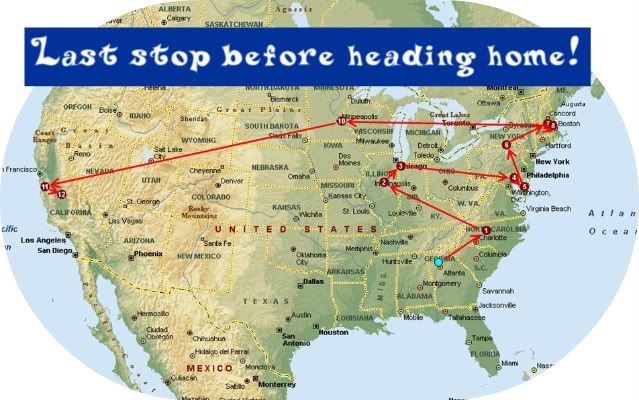 Soooo… we're about to wrap this round up! Once it gets back to me I'll go through everything and get us a fresh box, then we'll get Round 3 going. If you're interested please PM me and let me know! if you're not sure what all this craziness is about check out this post.
Thanks to all who participated in Round 2!!!!
-- Tim D. - Woodstock, GA
---