Hey LJ's,
ScottB sends word to us pen traders that he has the box in his possession! Sounds like he's enjoying what he has to choose from and interested to see the stock changing as it moves along – Scott commented that only a couple items from Trade #1 are still in the box now.
Down here (Atlanta) most of the kids are back in school, I thought that was the case for most of the kids in the US but I overheard a conversation where some schools are not going back until after Labor Day! Wow, I remember that from when I was a kid but thought they quit those long summers years ago.
I guess with school back in some people may have more time in the shop and others may have less time in the shop. I know here in Atlanta the biggest thing we notice when school's back in is the increase in traffic on the roads!
Here's the latest map: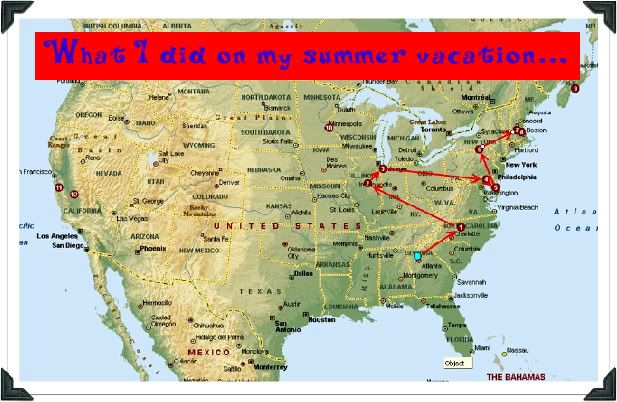 -- Tim D. - Woodstock, GA
---