Out fellow Jock and Pen Turner Nils tells me the box has made it to him in California! He'll get us some pics soon of the bounty he received.
This is our final stop on this tour – after Nils it's back to me in Georgia. We're already prepping for Round 2 so keep it in mind if you'd like to join us.
Here's our updated map, we've really done some travelling!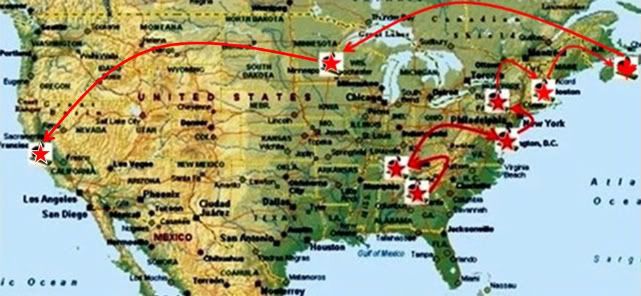 -- Tim D. - Woodstock, GA
---