This isn't exactly a woodworking thing but thought some others might be interested in it.
Over breakfast yesterday I noticed someone reading the paper and a picture of 4 pens with some catchy title next to the pic – I got nosy and found out The Atlanta Pen Show was this weekend. I like to turn pens and I collect as well so I decided to head over this afternoon.
Nice place for some browsing and checking out styles, etc. There were (of course) many of the big name companies there with a small scattering of 'pen artisans' selling their treasures. I was too ignorant at the show to realize the folks there selling didn't really want to chat about the fact that "HEY, I turn pens, too!" or "Cool pen, is that a Majestic kit?" – my excitement birthed ignorance on this one, sorry guys.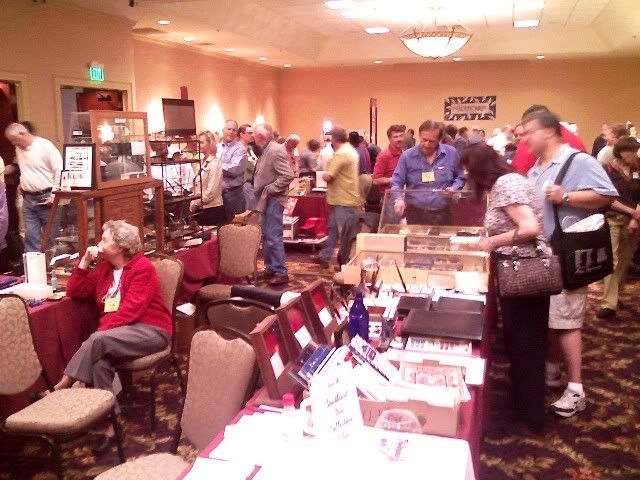 Anyhow, the show was pretty cool and I did see a lot of really nice pens. The "highlight" of the show was a drawing for a Visconti Four Seasons Limited Edition that retails for $13,500.00 – I have six of these in my sock drawer.
They had to draw three names to get a winner that was present, if I was one of the folks that was drawn and wasn't there I don't think I'd want to know. The fella that one this must have 12 in his sock drawer, judging by his reaction. Personally, I would have been posting this to eBay or craigslist before I was out the door… :-)
The pics are lousy, I know, just a camera phone with me today*
Here's the presentation to the winner…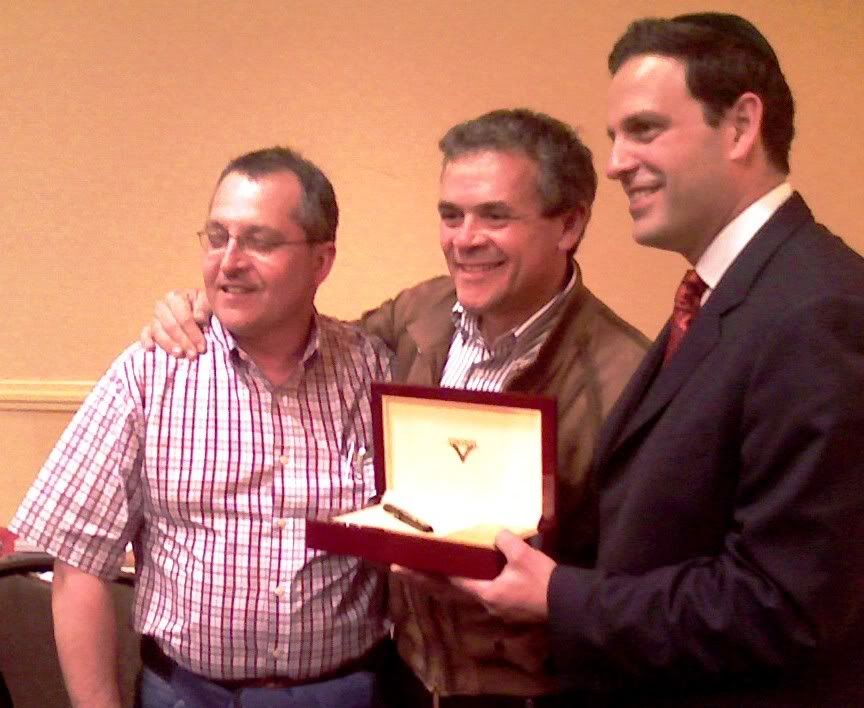 And a closer look at the pen.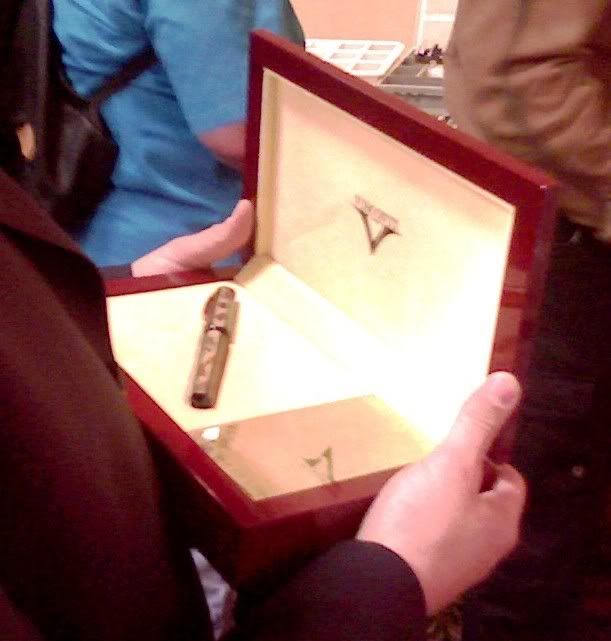 -- Tim D. - Woodstock, GA
---