Hey Jocks,
I received quite a few emails during this leg of the trade, unfortunately it took a bit longer than anticipated for the box to make it to Relic in Nova Scotia, but it is there now and we are moving right along.
Here's the latest map…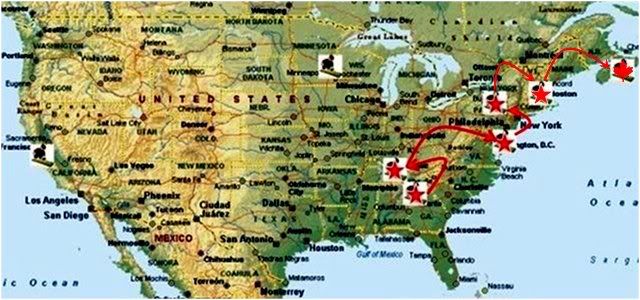 After Relic makes his trades the box is off to Rikkor in Minnesota and then wayyy over on the Left Coast to Nils in CA – then it's back 'home' to Georgia. Looks like it will probably head off again since we already have a good interest in Round 2.
-- Tim D. - Woodstock, GA
---