The box is on the move again! A short trip this time from Karson to FrankA. Frank received the box yesterday but hasn't had a chance to go through it – some story about -5 degrees and a dead oil burner. We'll work with him some on getting his priorities in order before the next trade… :-)
The box is 'chilling' in New York right now, here's where we've been so far: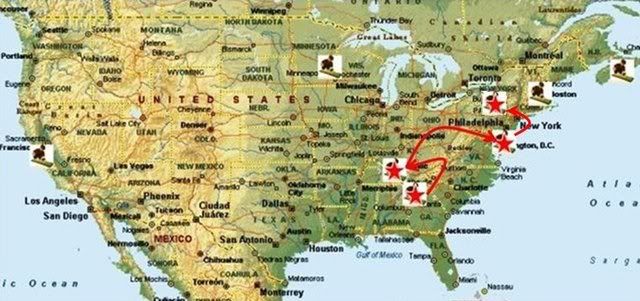 Stay tuned as the drama unfolds and we answer gripping questions like:
… What will FrankA take from the trade box?
..... What will FrankA put IN the trade box?
....... Will FrankA try to slide icicles in the box as "Ultraclear Aquablanks"???
-- Tim D. - Woodstock, GA
---