Thought I'd share a couple pics of some of my, umm… 'creations'.
I'm sure everyone has fabricated a makeshift tool before, and shopmade jigs are commonplace. Here are a couple 'tools' that I put together because I didn't have the actual tool. Both of them worked great for their intended purpose.
My Table Sander

I simply took a full sheet of sandpaper, folded the end over the edge of my work surface and clamped it down then stuck a piece of double-sided tape on the bottom of the far end. I used this to smooth out the top of a jewelry box I'm making and also to sand down between coats. This nice thing about my sander is that changing from 80 to 220 to 400 grit takes about 15 seconds!
My Bench Vise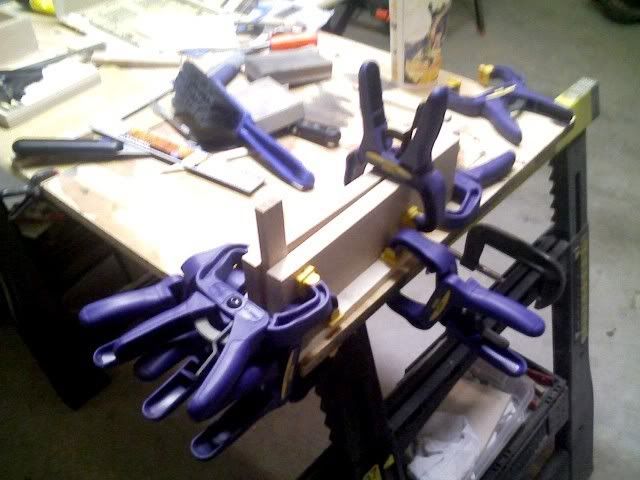 What a great tool! I mangled some dovetails a couple days ago (see my previous blog entry) and wanted to try something a little easier – a simple box joint. I don't have a vise yet so I 'built' this one. It's easily adjustable and with a little tweaking it holds the stock pretty tight.
Thought a few others might get a chuckle out of these, feel free to share any of your own masterpieces of engineering.
-- Tim D. - Woodstock, GA
---