insert here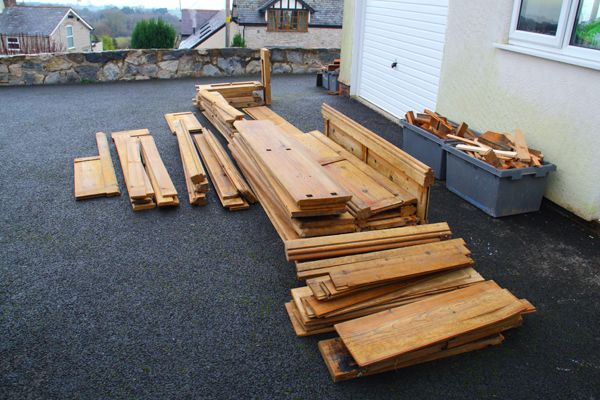 The pews have now been successfully chemically stripped and I am very pleased with the results. There is no way I would attempt to strip this amount of timber by hand, I think it would be a recipe for losing the will to live.
The grain, totally hidden by the previous finish, is now starting to show through and it will be further enhanced by sanding and finishing.
The timber is still wet from the stripping process so has now been put indoors to dry out before starting work on the projects. I think it will take at least a week to be ready. More updates next week when hopefully I can start making furniture.
-- chris, north wales http://salemchapelfurniture.co.uk/
---