Started this guitar project for a friend of mine that has a band in Nashville. It is taking a while since I work offshore 4 weeks on and 4 weeks off.
The body is curly maple and wenge laminate. The top plate will be wenge with purple heart accents. Doing all the electronics (except the pickups) myself.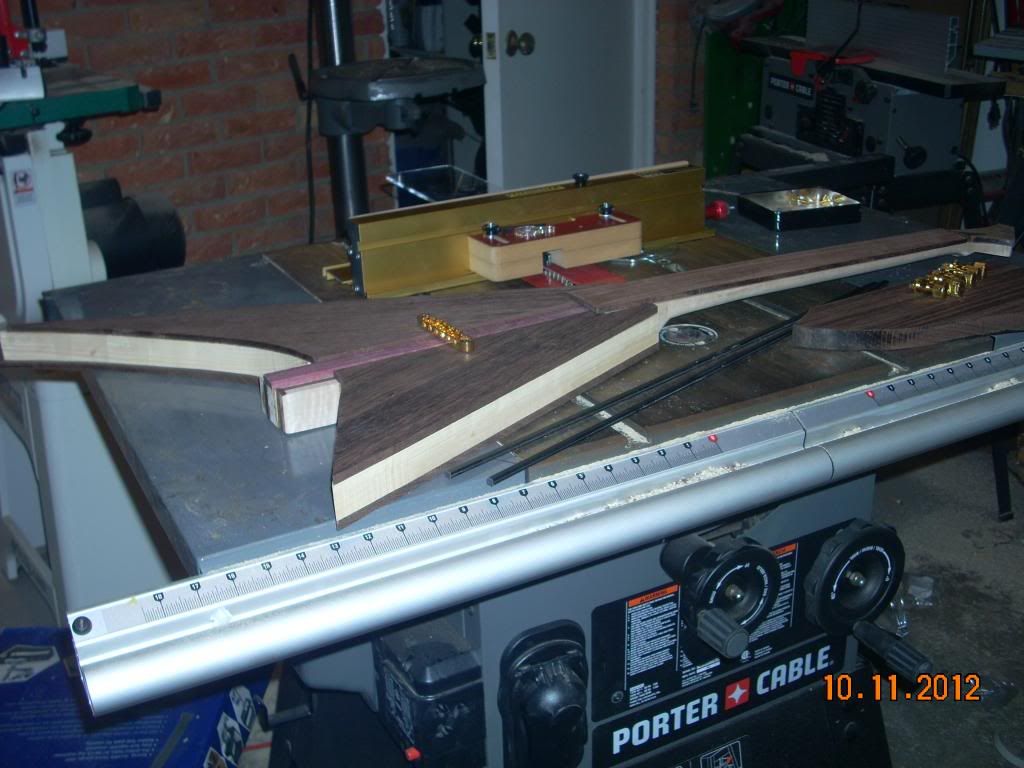 Here are the raw materials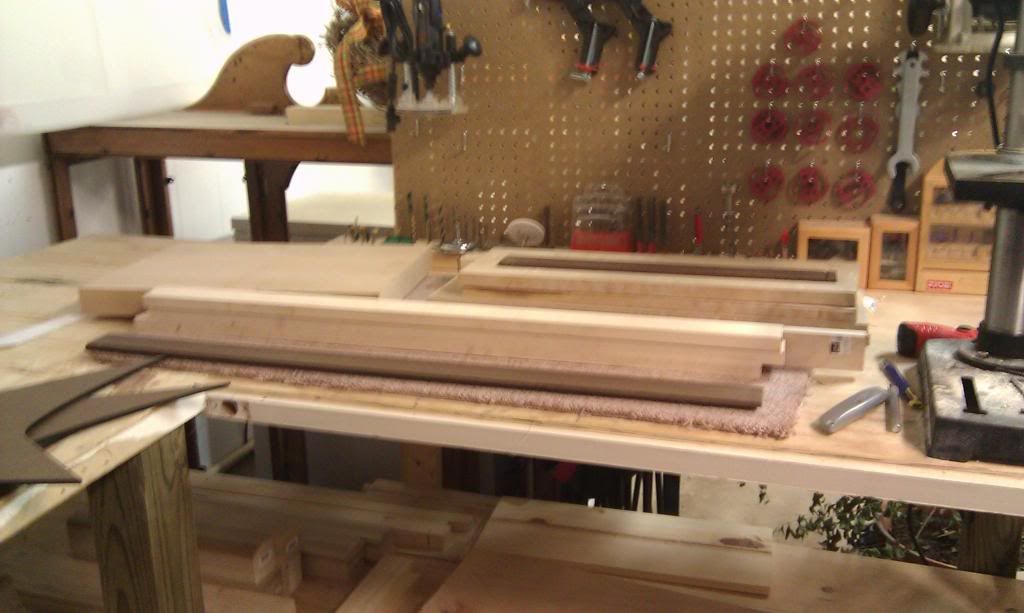 Neck glue up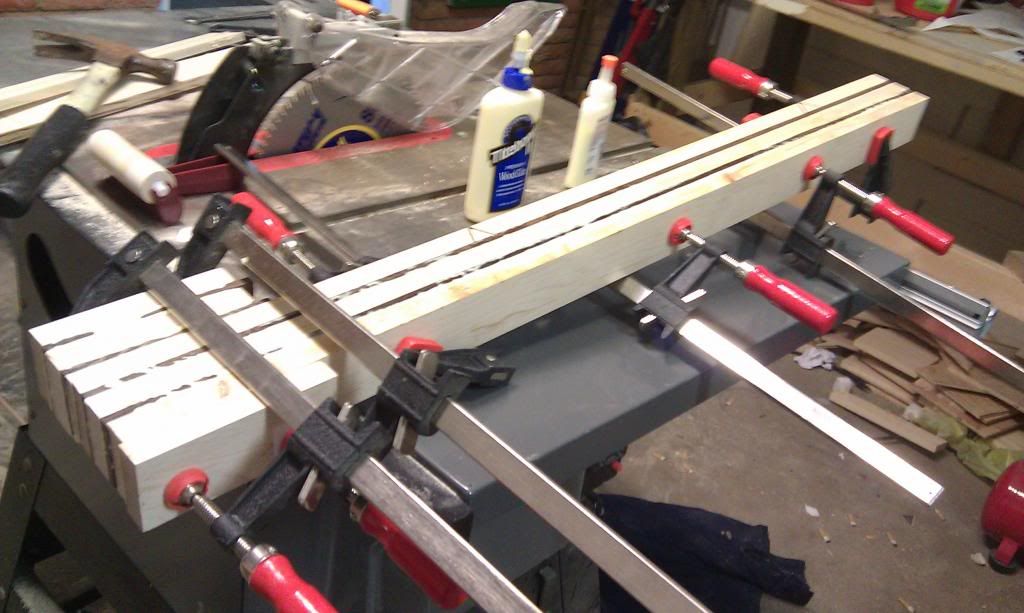 Shape of things to com. Used a band saw to cut general shape.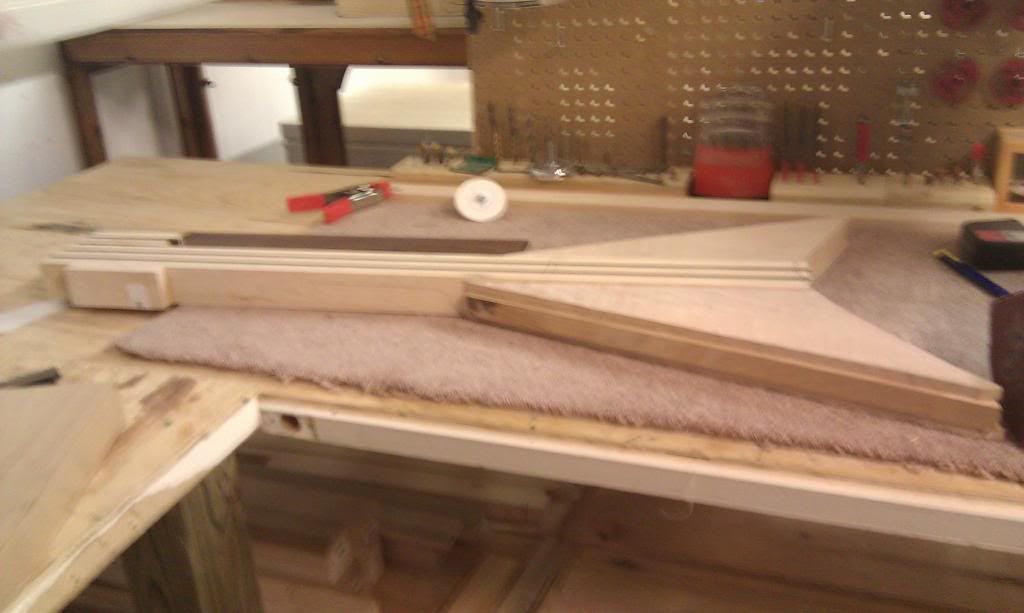 Spoke shave and rasps for the final shape. Getting the correct neck shape that the owner specified is not so easy.
Almost finished shaping the back.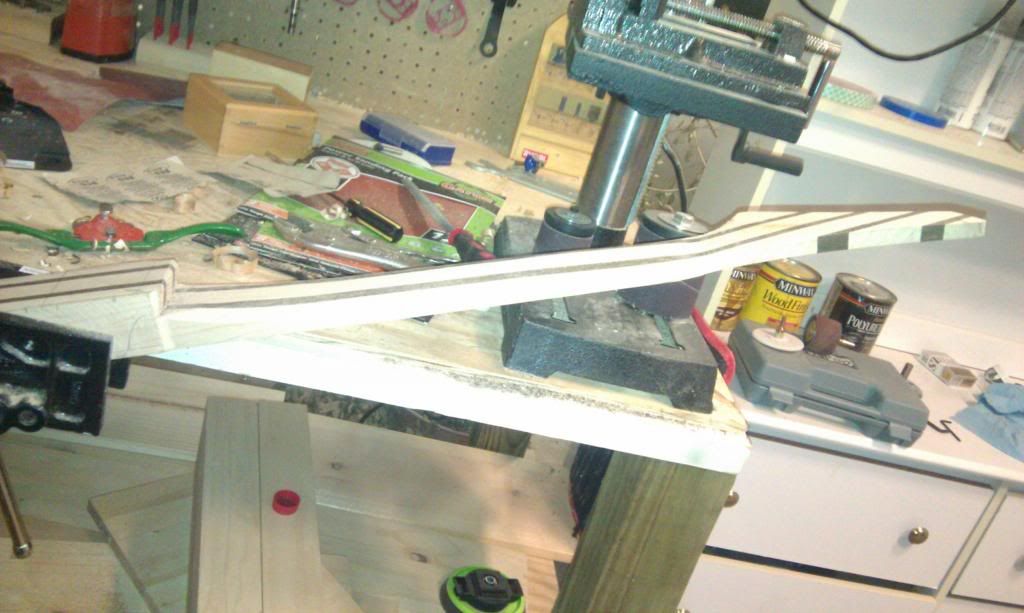 Getting the body lines correct.
General alignment.
I have much work ahead. I have the fret board complete. No picture yet.
I need to set up the departure angle at neck join.
I need to figure out the pickup placement once i glue up the fret board.
I still have not decided on finish. Possibly true oil or celo.
-- Lee
---