As you know from reading my profile, most of my tools came from my family after our father's death. Slowly I have been restoring them.
Here is a 4 1/8" Sears Jointer/Planer. As you can see in the first photo, there's lots of rust on it. The fence is not true; and dad re-engineered the switch.
Ah, much better!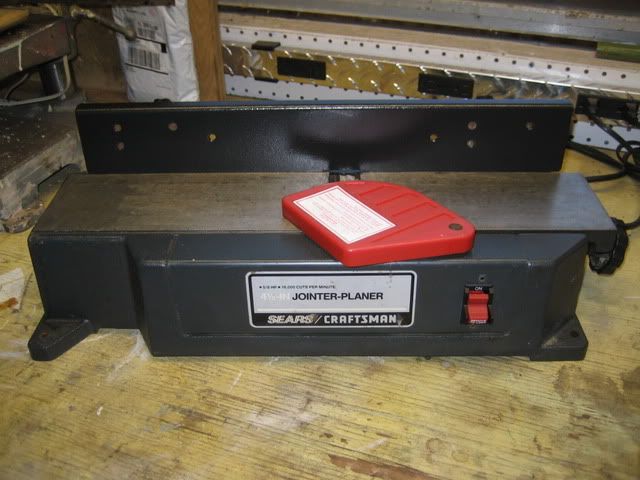 Evapo Rust (and beer) came to the rescue again. (You might want to look at my review of this product – it works great.)
Back in 2009, Home Depot had a magazine from Wood Magazine titled "Best Ever Home Shop Ideas. In it, they showed a Bench Tool System that housed multiple bench tools in an 8 square foot area. They achieved this by swapping out table tops. Each top housed a bench tool. Already having a leftover cabinet and two cabinet doors, I began to build my first unit. I plan to use the other door to mount a vice. Later I will make other tops for my grinder and my drill bit sharpener. When not in use, these tools will simply sit in a slip.
The Cabinet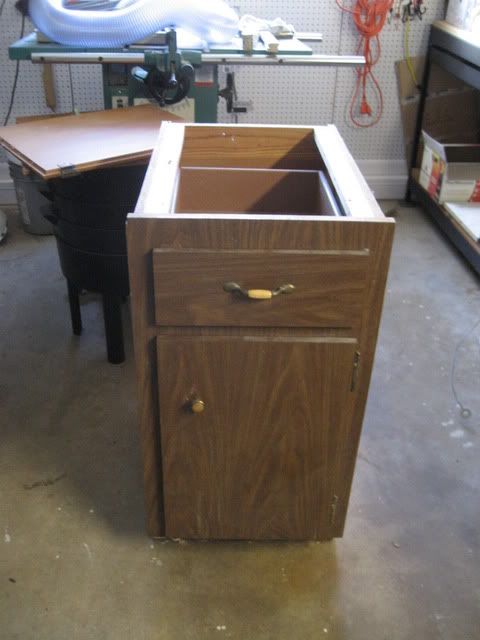 The Door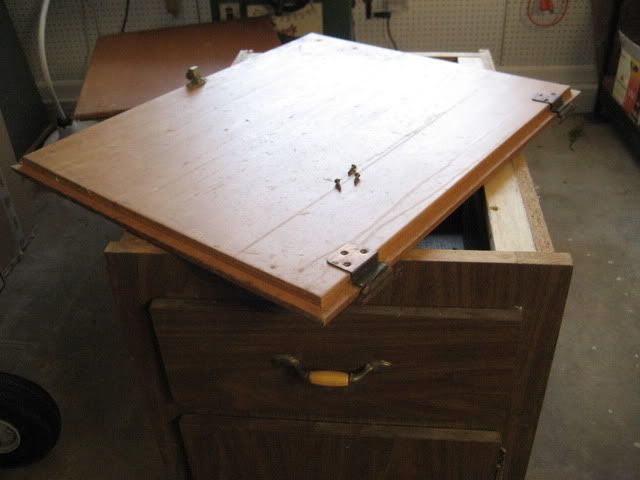 Supports on the bottom of the door – these slip down into the opening at the top of the cabinet.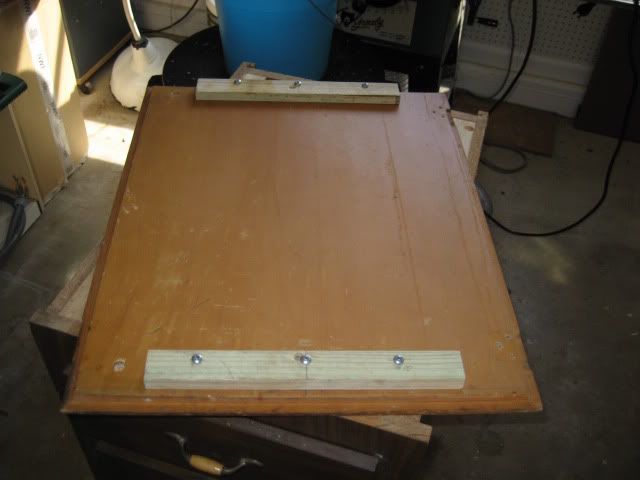 Ready to make saw dust…or chips in this case!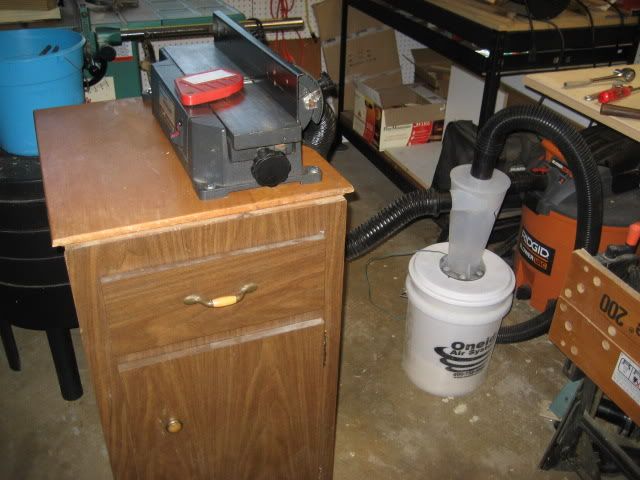 -- Harold
---