Am I the only one who has:
. Had to start over. And it was one of the first steps. It's a good thing I don't believe in omens.
. Taken the dust collector apart to retrieve a piece that came off of the dremel. The first time to get the drum that holds the sanding sleeve onto the the bit. The screw came loose, that bounced off of my foot. The second time to get the ring, the one by the collet. Now it's taped on.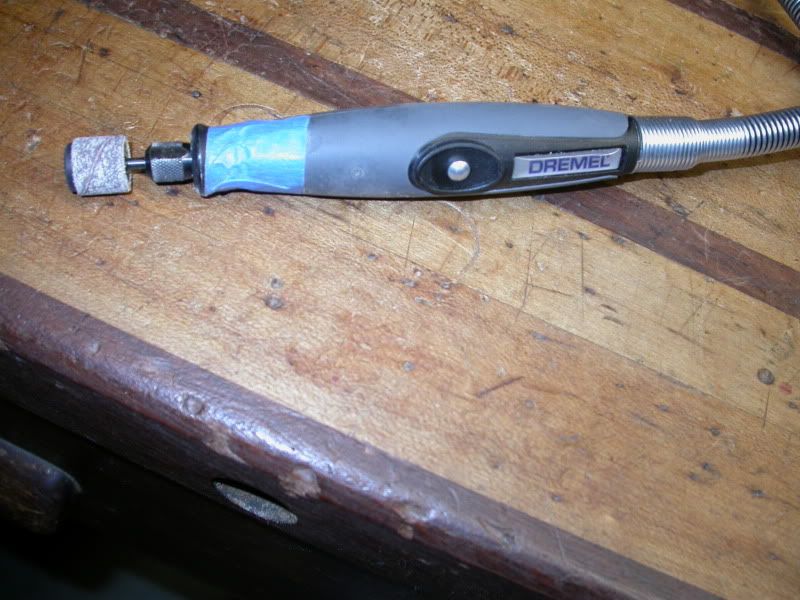 Luckily I changed bags Tuesday, not much in there.
. Found out that if you're using a burr, sometimes the wood is tough as concrete, other times you can take off too much just by looking at it funny.
.Thought that there needs to be another word for this, it's more than a challenge.
.Realized that this is great fun?
I bet I'm not.
-- My reality check bounced...
---