So I have all of this old barn siding. The barn in my estimate was 100+ years old (Wish i would have taken a picture of it). I managed to pull some of the more useable planks off of it, and here's what I have: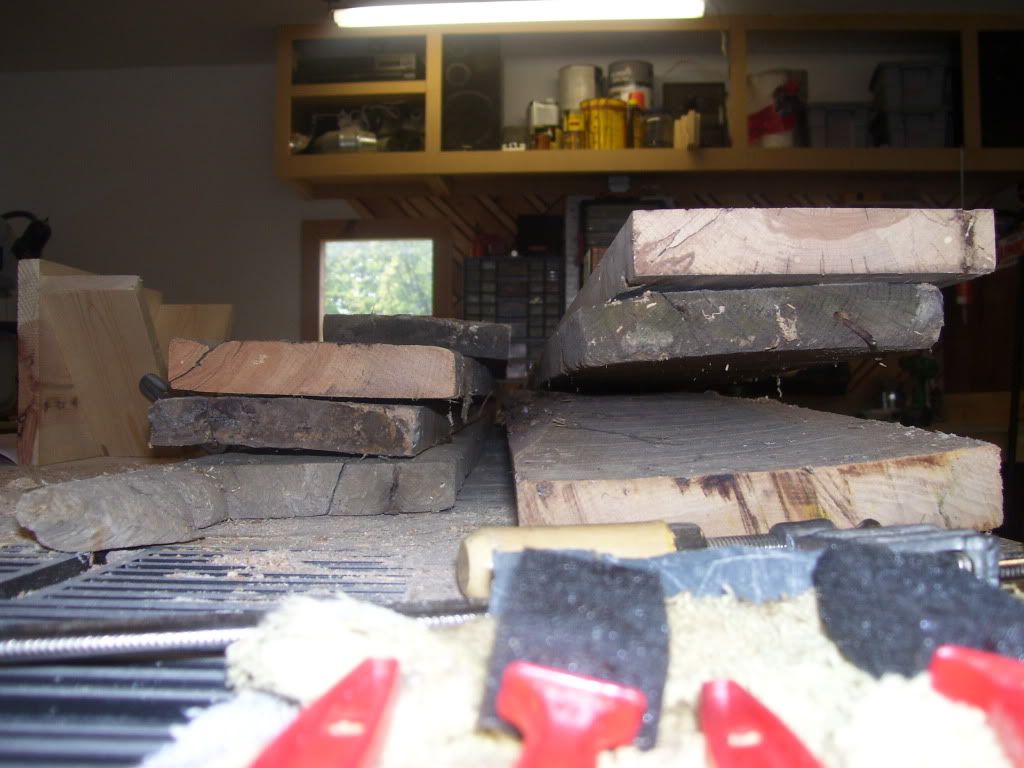 The box is made from this wood and stained with watco danish oil and 1 coat of poly.
I would like to make something rustic out of it, as it has lots of wear. There are bug tracks, nail holes, stains, and imperfections in all the boards. They are pretty warped too. Its a hardwood of some sort, not sure of the species, has some spalting in it, and varies in color quite a bit. It really finishes pretty nice, takes stain well, and looks real pretty after a good polishing.
My ideas keep steering me towards a couple of end tables or trunks. Perhaps an old style toolbox. Not sure what to do with it!
Currently in the process of researching old styles and looking for design elements that catch my eye. I would like the design to be completely original, using details and techniques common to the period of the barn's construction. I am sure this will test my patience because I am not one for hand tools! But I really need to develop my skill in this area because I think my reliance on power tools hurts my projects sometimes, especially in mortise & tenon and dovetail joinery. Dovetails have been kicking my put and usually end up in the fire pit. If I could afford a fancy jig that would probably be the way to go, but that's out of the question at the moment. Plus I think there is more satisfaction in hand-cut projects when they come out looking nice.
Well hopefully I will come across something that catches my eye. Any suggestions would be appreciated.
-- James, Bluffton, IN
---