There was a printer stand in the latest Wood magazine I received, and it inspired me to design one for our ink jet printer. I wanted it to match the existing furniture, which is a maple laminated particle board: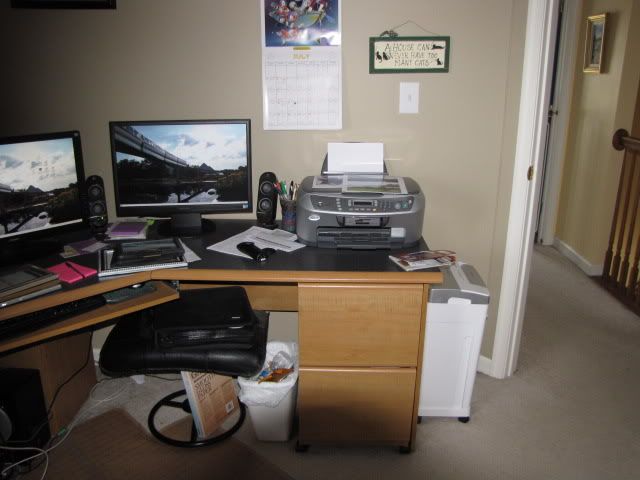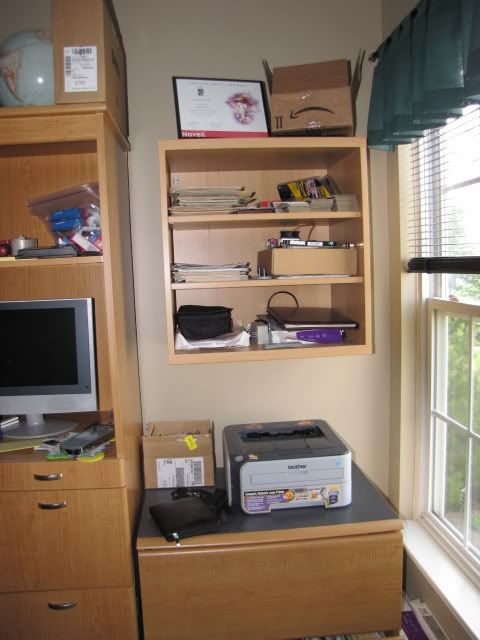 So, over to Sketchup where I draw some designs and once I was happy I added the joinery: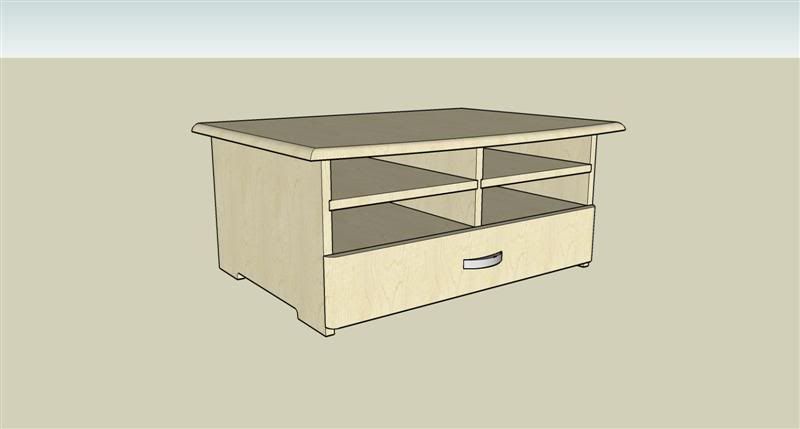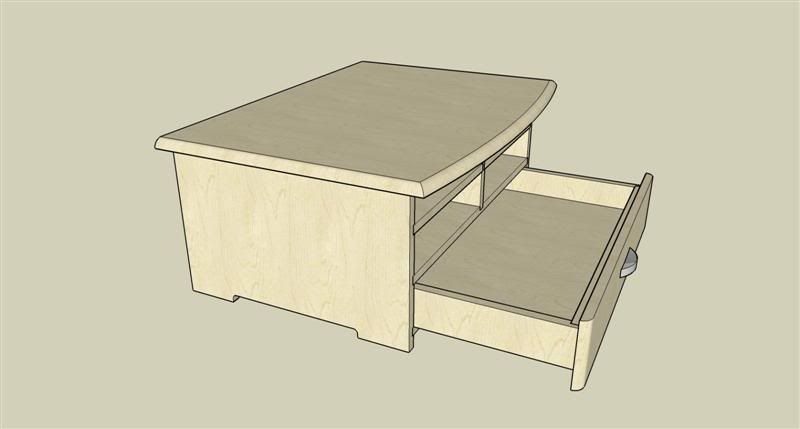 It's all 1/2" material except for the drawer bottom. The drawer just slides in the opening with no hardware. I'm debating on whether to make it all out of 1/2" maple edge-glued, or maybe 1/2" maple ply and maybe an MDF top that matches the other desktops.
If you're interested you can get my Sketchup file here:
http://cid-258899c12334cc4d.skydrive.live.com/browse.aspx/Printer%20Stand?uc=1&nl=1
-- You're a unique and special person, just like everyone else.
---