Well, I've finished the mirror but not without my usual array of screw-ups. Let's get started, shall we?
I only really have one more detail piece to cut, and that is the arch. I go ahead and print a scale model of the arch in Sketchup and draw it on the board. I run it through the bandsaw and clean-up the arch with the drum sander.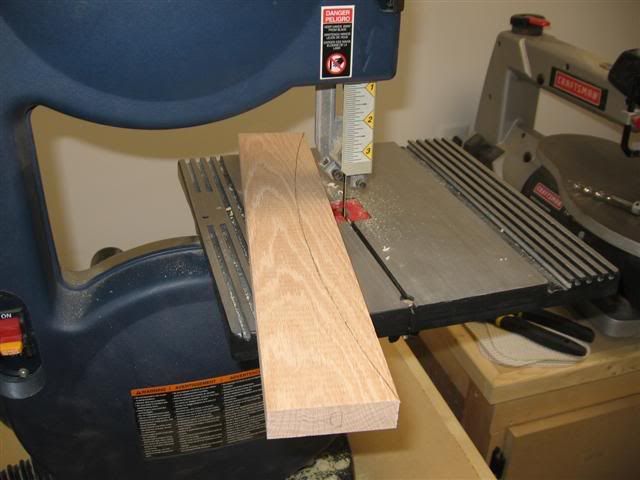 Since I need two 3/8" thick arches, I figure I'll cut the piece in twain with the bandsaw using the currently attached 1/4" blade. Surely it can cut through a couple inches of 3/4" oak, right? Well, in short no. It couldn't hold a straight line to save its life and I ended-up planing the thing down to 1/4" on my jointer and buying another piece of 1/4" oak at Lowes for the other side. Only $2, but one more delay and another piece of wood from a different tree (although this one matched pretty-well). A 1/2" would have given me a much better result I would imagine.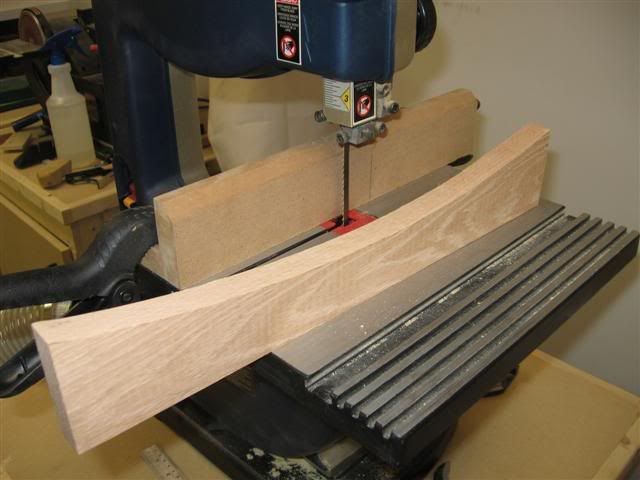 I screw the main frame together using pocket holes (no glue – which turns-out to by quite fortunate), and lay the pieces on to see how things will look. Looks good, except those rails look a little thick. Sure-enough, I cut them 5 1/2" instead of the 4 1/2" I had figured. These were the pieces I had miscut earlier and had to get another board, so this just adds to my pleasure. I unscrew them and cut them down to size and re-chamfer the end. Fortunately, I put the pocket screws far enough inward no holes would show.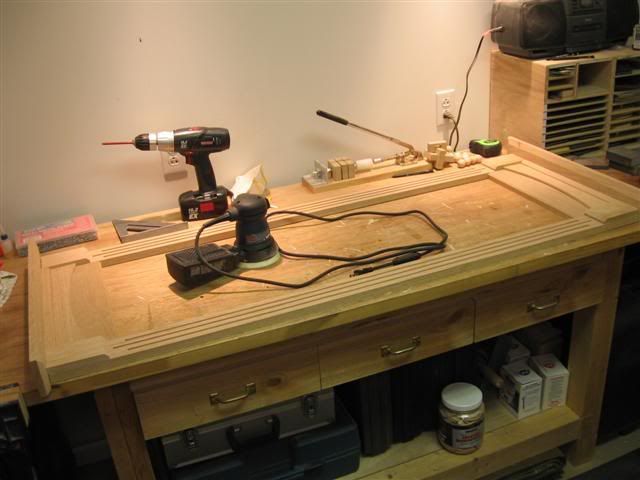 I then lay the mirror on the back to check the fit. The side fits fine, but it's too long! What the heck! I check the mirror and it's 47 3/4" long. I check the package and it says the same. I had it as 47 1/4" in my plans, so where did I get that number from? I check the Ikea website and it's listed there at 47 1/4"! AARRRGGGHHH!!!! The stupid website had the wrong dimensions, and that's where I got it from! After pounding my head into the wall a few times, I figure I'll just have to score and cut the mirror a 1/2" shorter. Since that's such a small amount to remove, I create a snapping jig out of some 3/4" plywood scrap and a 1/4" piece of plywood. The mirror broke correctly so I'm back in business. (UPDATE: I went to Ikea to get another mirror and they are now 47 1/4" long like the website states).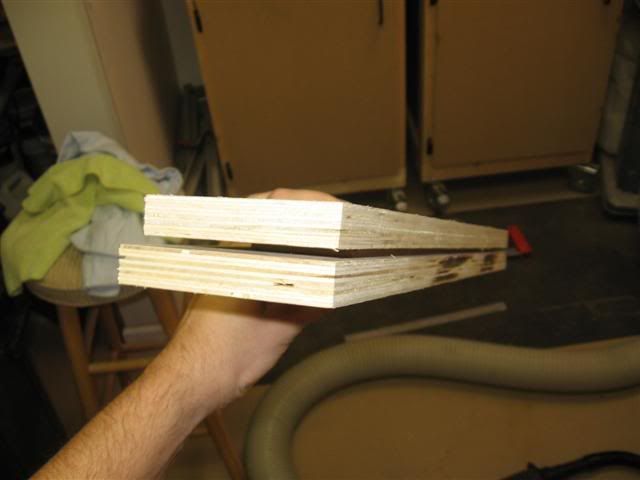 I tape-off and pre-finish what I can before attaching the trim. I used Zinser de-waxed shellac with a golden oak tint.

I then glue and attach the moldings. At this point I can see the new pieces I had to cut from a different board are darker than the rest of the mirror, despite my sanding them as fine as I could. Most people probably wouldn't really notice, but it sticks-out like a sore thumb to me.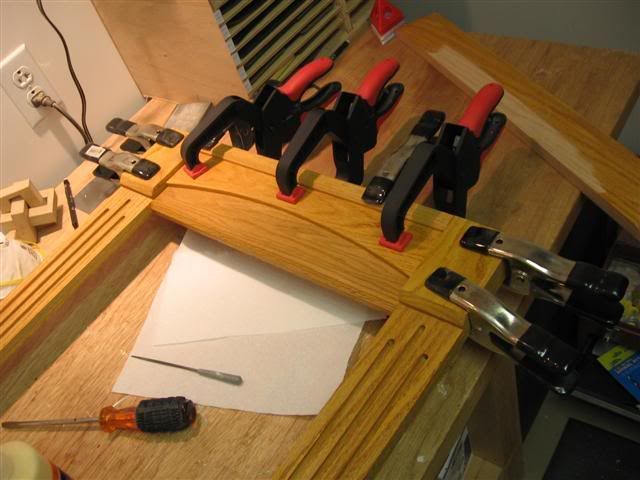 Apply 3 coats of water-based polyurethane..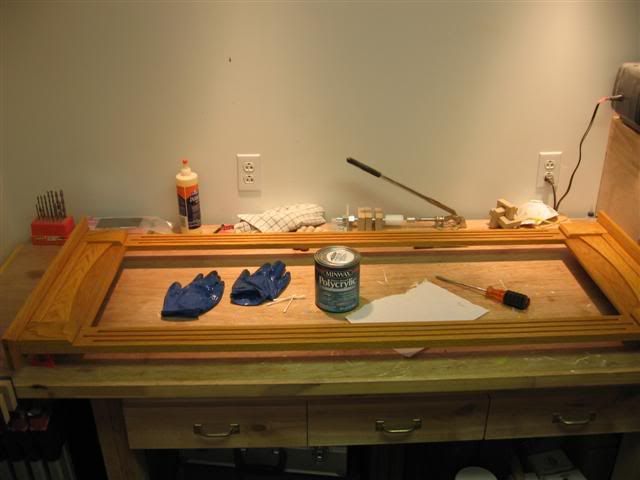 Place cut mirror in the frame..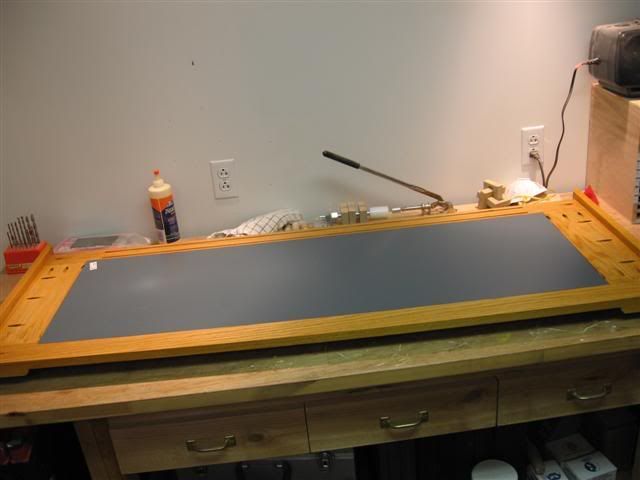 Attach hardboard mirror backing and mounting cleat and I'm done.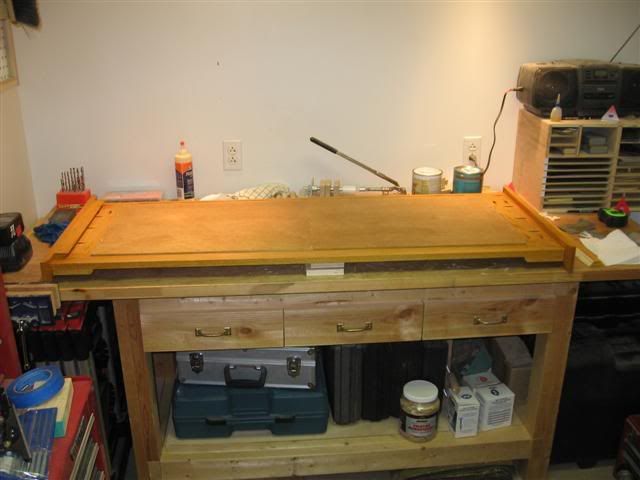 Finished mirror hanging in the entry-way.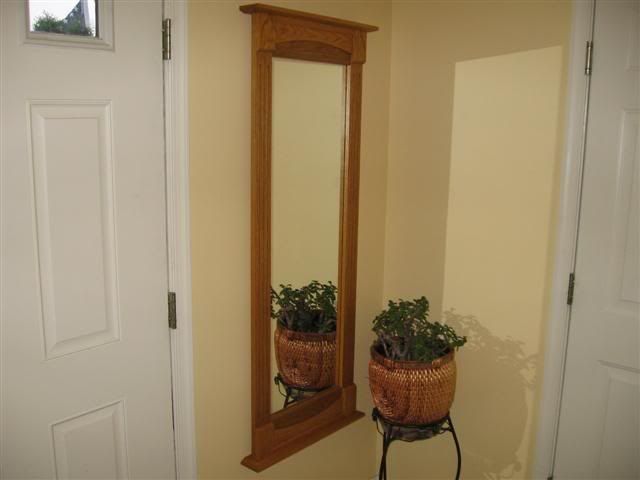 Despite a number of setbacks the mirror is finished and in my opinion looks pretty-good. The rails are darker than the rest of the mirror since they came from a different board, but I'll just have to live with it. If you're interested in my Sketchup plans and material list you can get them here:
http://cid-258899c12334cc4d.skydrive.live.com/browse.aspx/Hall%20Mirror?uc=4
Thanks for looking!
-- You're a unique and special person, just like everyone else.
---