So, here's that piece of "walnut" my wife bought at a woodcarvers show years ago. I get it out into the light and it is clearly just red oak. Melissa swears she was told it was walnut, so who knows what happened. I think she only paid $20 for it, so no big deal I guess. I was looking forward to working with walnut for the first time, though.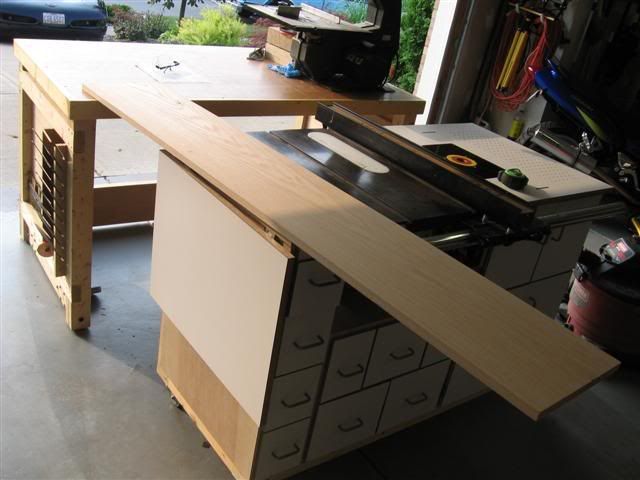 Here's what happens when you don't buy that tenoning jig you were going to buy. Clamp the test piece to a couple 2×4's straddling the fence and run the ends through. It worked well enough, but I wouldn't recommend it.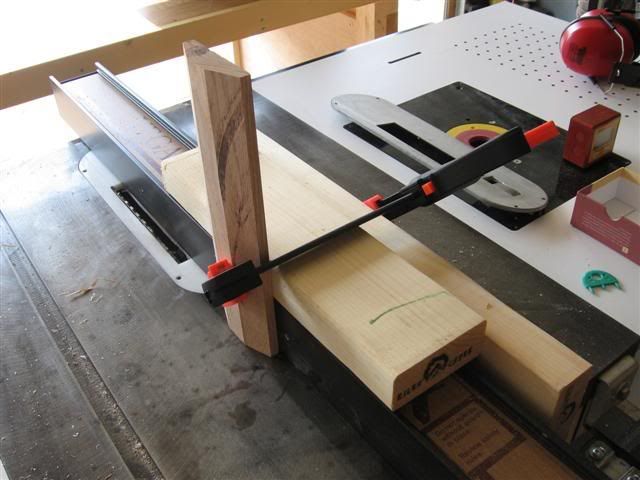 So, I get all the pieces cut and move them to the basement for routing and assembly.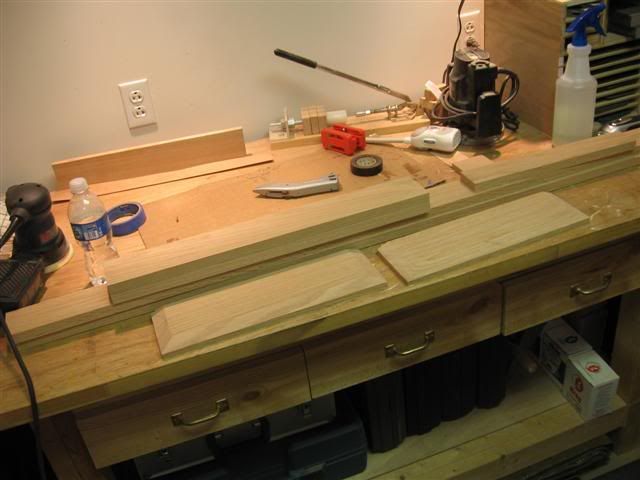 Using stop blocks and an edge guide on the router to rout the decorative slots.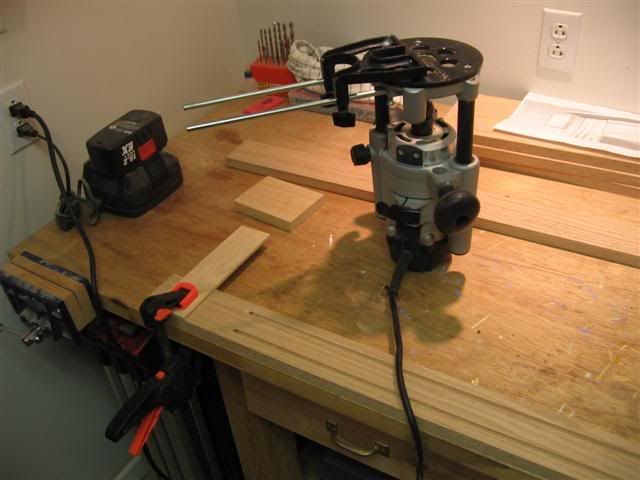 Move the stop blocks back 1" and rout the middle slot.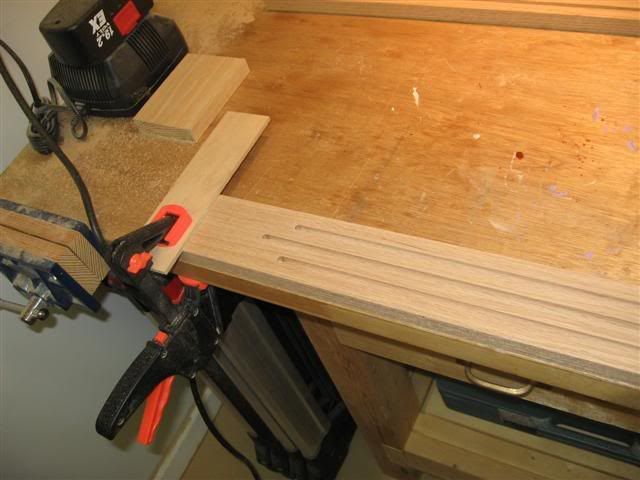 Here's what happens when you lift the router when cutting a slot and decide you can just back-up and cut the slot to the correct depth. Fortunately I can flip that side over and nobody will ever see it on the back.

To add insult to injury, I cut the 20 degree bevels on my rails instead of the top and bottom. I had to make a trip to Lowe's to get another piece of oak and recut the rails. Now I get to move onto assembly and finishing.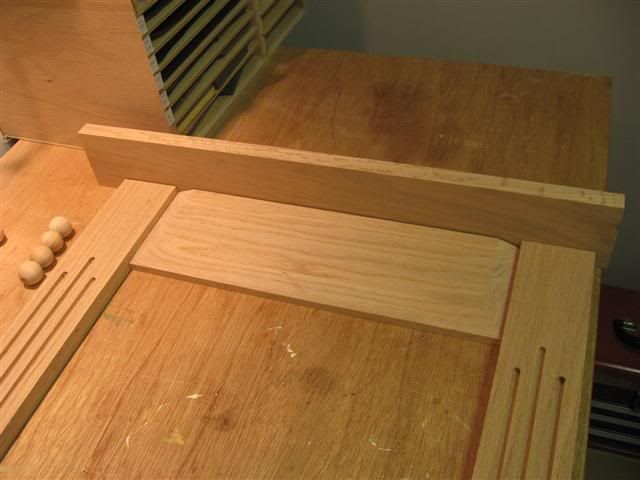 -- You're a unique and special person, just like everyone else.
---