Got to work on the bench Friday evening and today. I started Friday by cutting the armrests to shape. The rear had to be notched at a 7 degree angle, which I did on the bandsaw for one piece and the scroll saw for the other.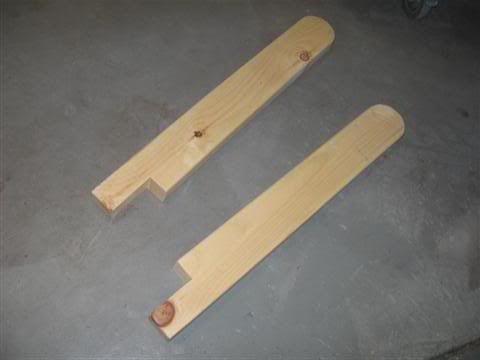 I then cut the front and rear table pieces from the 2×8 blocks. I used Sketchup to print a scale model of the curve to transfer to the pieces. I then cut a couple cup holders, which I somehow cut one closer to the side than the other. I thought both were 4 inches from the edge, but I obviously measured wrong. If it really bugs me I'll cut a new piece. I used a hole cutter to cut the outline and then a smaller forstner bit to remove the material. I then drilled a 1" hole for drainage.
I then attached the armrests. The fronts are attached with dowels and the rear is screwed to the side of the char.
The table supports are screwed to the sides.
At this point I put all the pieces on the bench just to see what it would look like.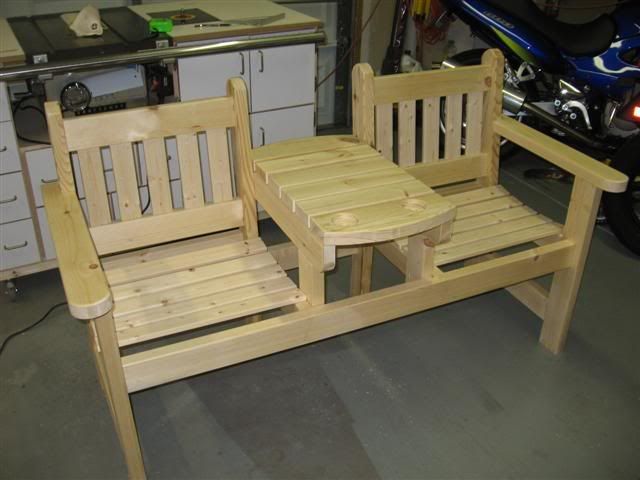 I then started to apply the first coat of finish. It is supposed to be a cedar-look finish, but it looks a bit darker than normal to me.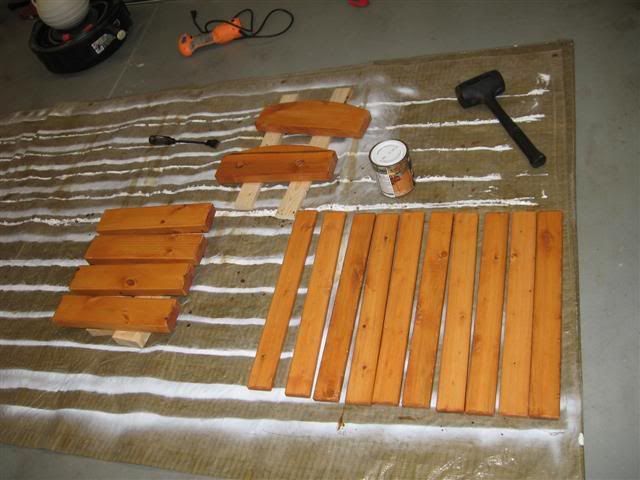 I made the mistake of using a regular brush to apply the finish to the bench. It took me 2 hours and until midnight to finish for the evening. Saturday I switched to a foam brush and it went 3x as fast.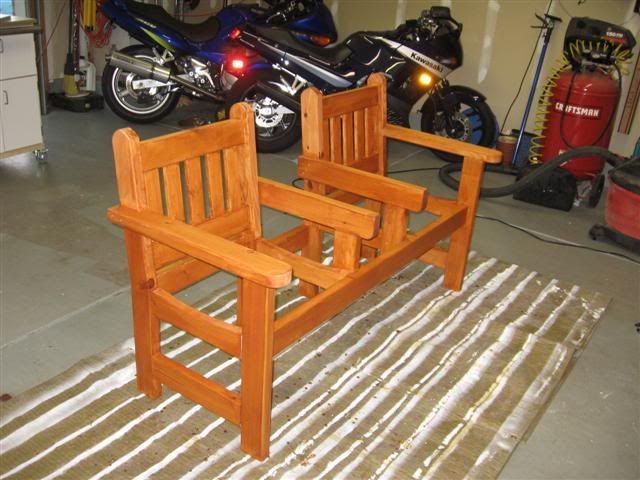 The table top pieces and seat slats are each attached with 4 screws and can be replaced if needed. I put the bench out by the swing set so Melissa can watch the boy when he's playing.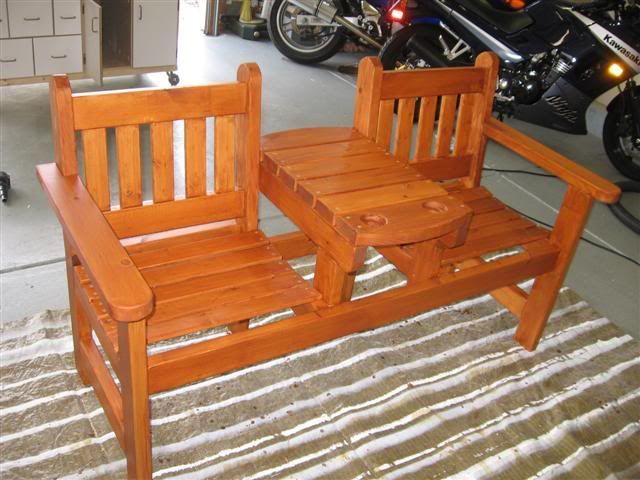 Overall, I'd say not bad for eyeballing someone's project and creating a plan. The bench is nice and sturdy, and should hopefully last for awhile.
-- You're a unique and special person, just like everyone else.
---