My curly cherry arrive today. Again, I can't recommend the good people at http://www.kencraftcompany.com enough. I asked for a little extra to try some finish work on and they threw some in at no charge. Anyway, the initial though was to go with a dark finish on the inserts to contrast the lighter oak. The cherry is so pretty I'm not sure I don't go with a lighter finish to highlight the figure. Having not worked with any figured wood before, I'm looking for suggestions.
Here are a couple pics of the panels with the frames around them. Obviously the panels will need to be cut to fit. The frame is supposed to be stained the same as the rest of the table with a dyed de-waxed shellac.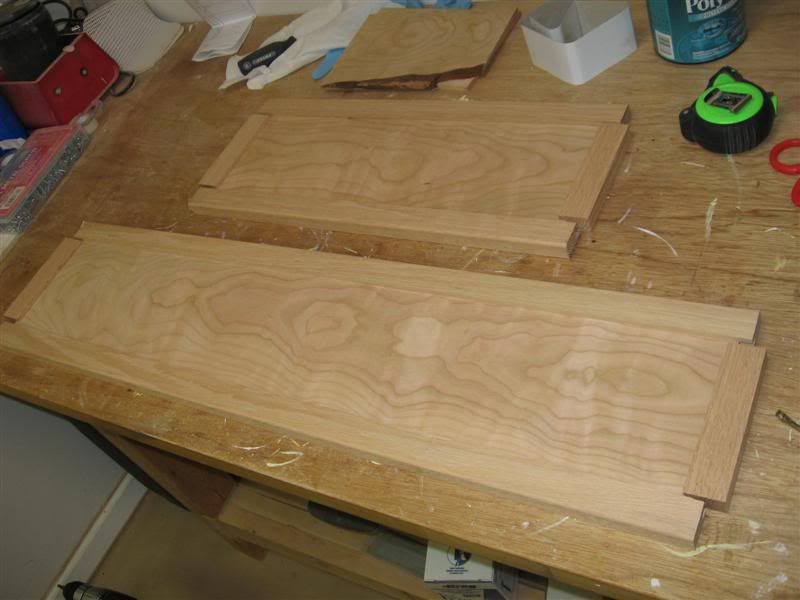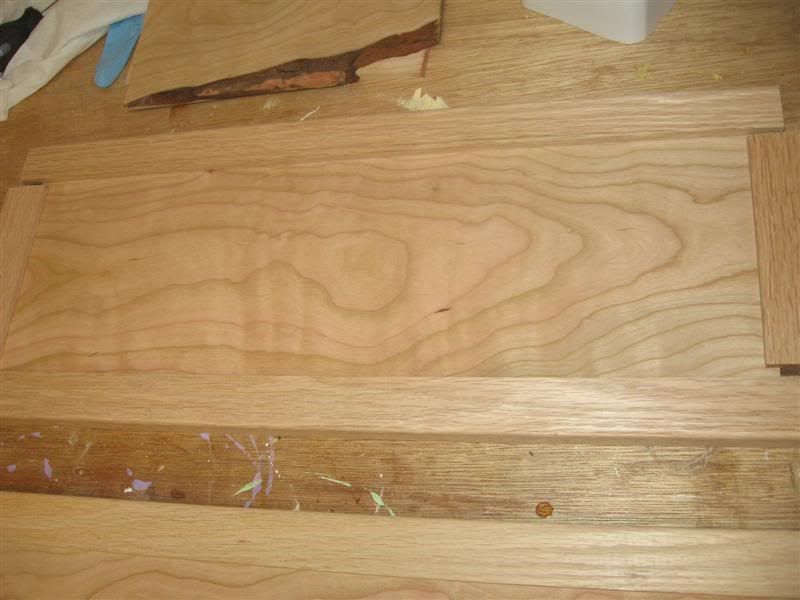 Here I've put a piece on the finished to to show you what it will be going with.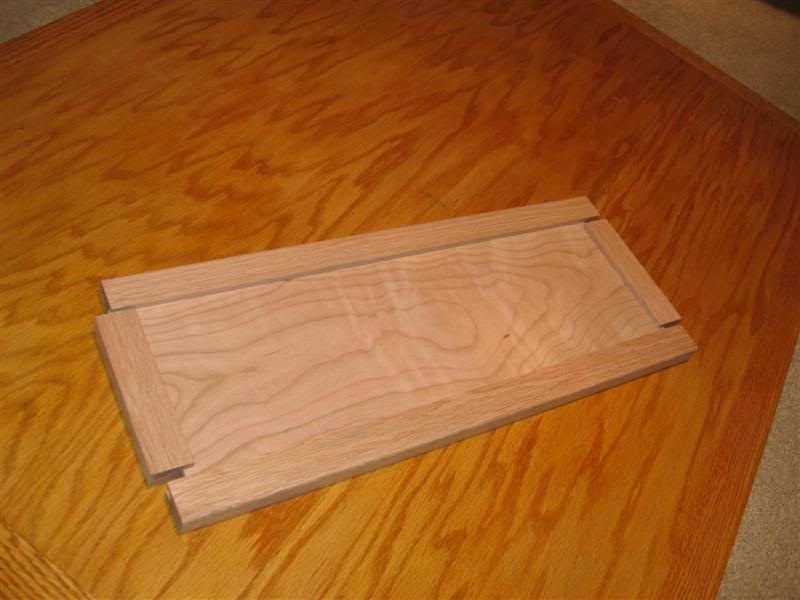 Let me know what you think.
Thanks!
Greg
-- You're a unique and special person, just like everyone else.
---