I'm basically waiting now for some 1/4" curly cherry panels to arrive, so I'm doing what I can at this point.
The top is separate so I figured I'd go ahead and get it together and finished. Here you can see the edging glued to the plywood lid. I attached it with biscuits so as not to show any pocket hole screws underneath.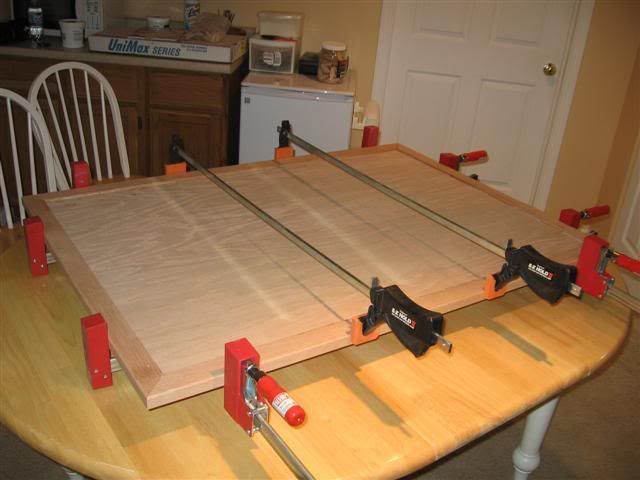 Here is the completed and finished lid. I applied a dyed de-waxed shellac and then coated it with three coats of water-based polyurethane.
Here I've applied shellac to the bottom and sides of the lower section pieces. For the sake of assembly these have to wait until the decorative side panels are installed.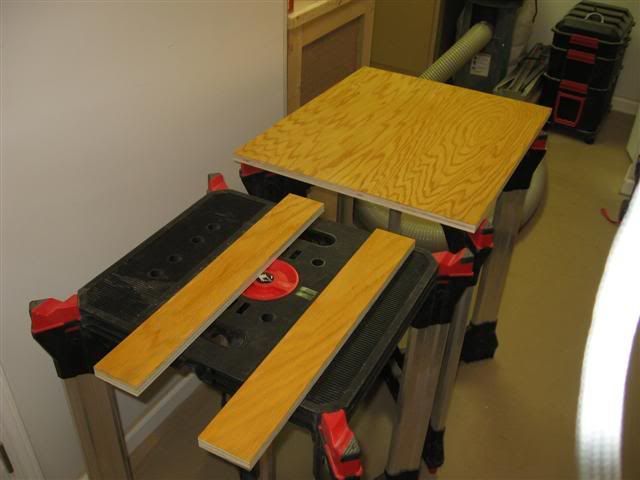 I've also applied finish to what I can of the table itself. I applied iron-on oak edging to the exposed plywood edges of the interior cutout.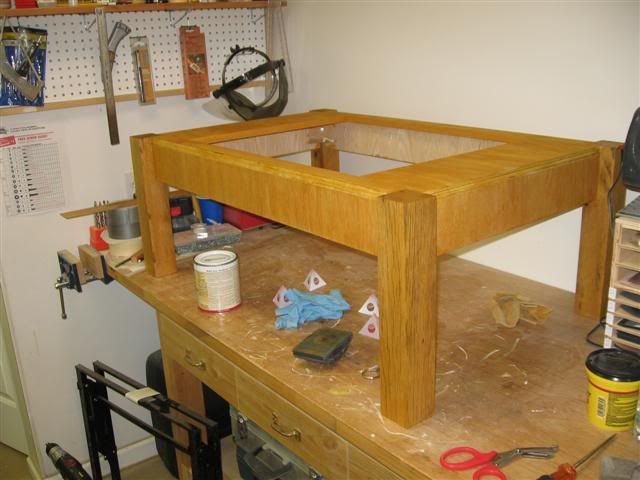 I'll be notching the panel frames to accept the 1/4 curly cherry inserts and apply the finish to those as well while I'm waiting. Depending on when they get the panels cut I may get them by the end of the week. I'm getting them from a great company in Toledo called KenCraft. They were extremely helpful and we emailed back and forth on what kind of wood would look good for an insert for the table. Apparently they can cut panels as thin as 1/16". It's hard to find a company willing to work with a hobbyist or to accept small orders, so I highly recommend them. If I'm not allowed to plug their website here someone let me know and I'll remove the link.
http://www.kencraftcompany.com/about.htm
-- You're a unique and special person, just like everyone else.
---