I've got most of the pieces cut and I'm starting to put the table together. In the first picture I've got the apron attached to the legs with pocket screws. I've put the table on the top to mark where the legs meet the top so I can notch the corners. You'll notice the grain orientation on the aprons is less than ideal. These pieces are hidden, so I used some scrap with the grain running the wrong way.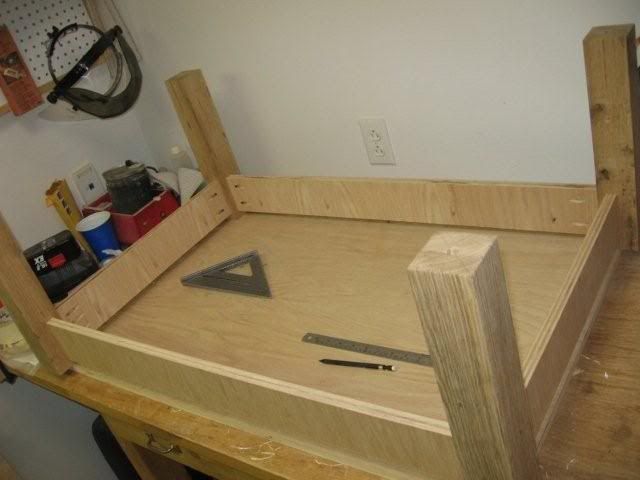 In this second picture I'm attaching the top to the legs and apron, again with pocket screws. I notched the corners with my scroll saw and it worked very well. For pieces that don't show the joinery I really like pocket screws due to the sped of assembly and a very solid connection. You can also see the holes in the bottom of the legs than will accept the 3/8" inserts for leg levelers.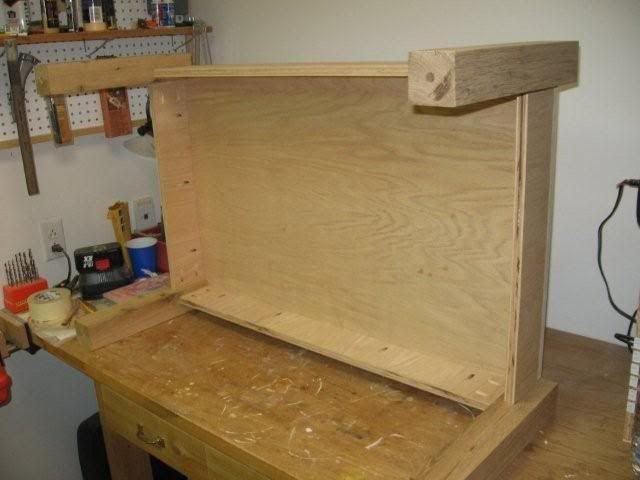 Here's a top view of the table. The sides are covered with a decorative panel so you won't see the ends of the plywood.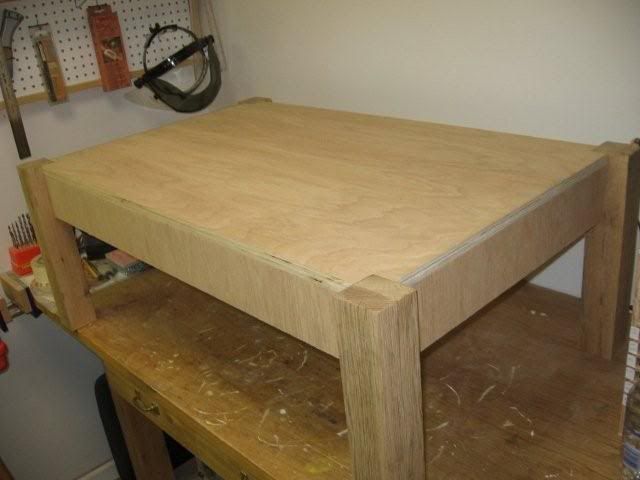 Here I've taped and marked the opening for the lift and lower section of the table. Using a jigsaw and a straight edge gives an acceptable straight cut that can be cleaned-up easily with an orbital sander.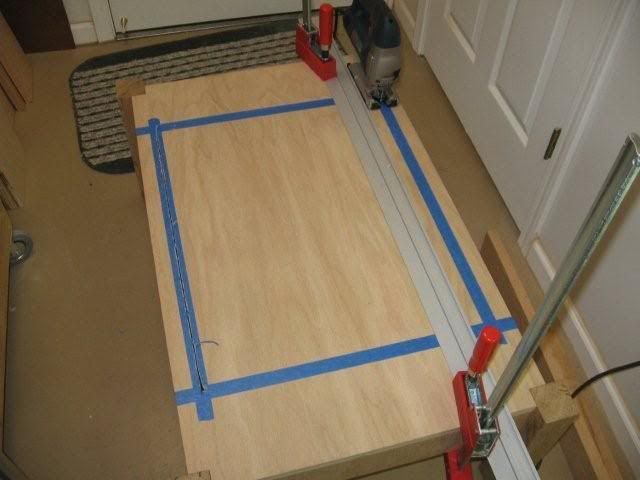 Here you see the completed cutout. Even with the tape and a precision blade the jigsaw still has some slight tearout on the crosscuts. Not sure what you can do with an interior cut like this on plywood to eliminate it. The exposed edges will be covered with wood edge banding.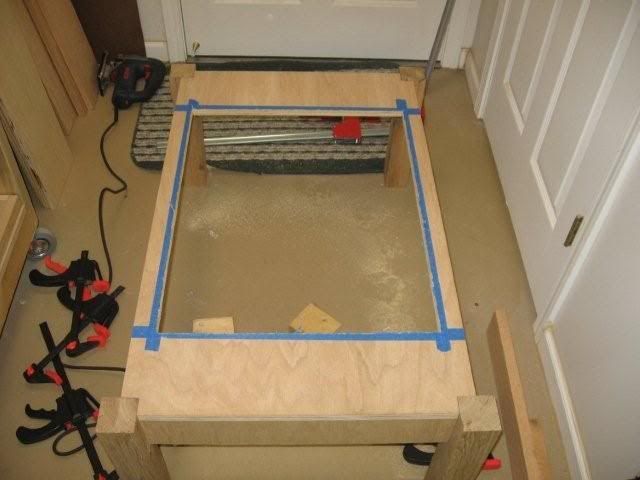 Here you see the corner bracing I've added to stiffen the corners and provide the table with more strength. The corner braces are 3/4" oak I salvaged from a stair railing I mentioned in another blog.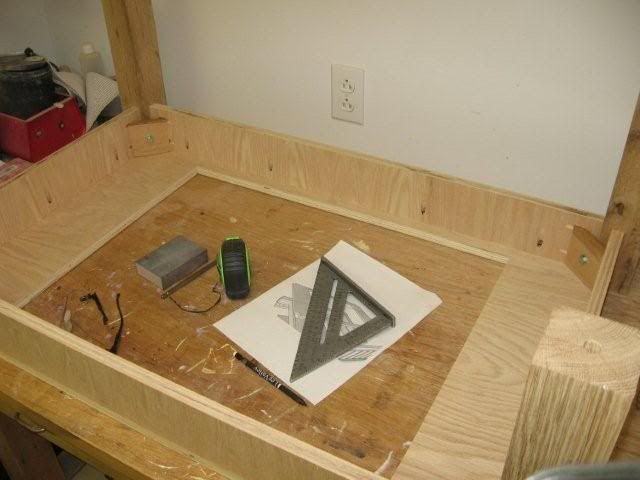 I'll be banding the lid and assembly the decorative side here next. I'm still not sure what I'm doing for the 1/4" inserts in the decorative sides. The beadboard at the box stores is cheesy, and they don't have any in unfinished oak. I've thought about veneering some panels with some nice veneer I have, but the long pieces would need to be bookmatched and I haven't tried veneering yet and don't have a vacuum press. I might have to wait awhile and look for some actual oak beadboard to buy.
-- You're a unique and special person, just like everyone else.
---